Ex-Goldman banker floats big four break-up
Former Goldman Sachs co-chairman Alastair Walton says policymakers should consider breaking up the big four banks, as part of a radical overhaul aimed at boosting competition and improving stability.
In a lecture he described as "heretical", Mr Walton on Thursday night argued the sheer sizes of the Commonwealth Bank, Westpac, NAB and ANZ meant Australia would ultimately face a "day of reckoning" when the next financial crisis struck.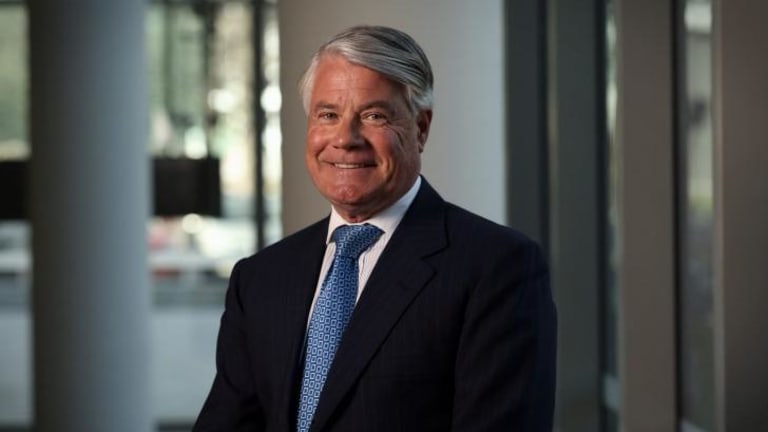 At the same time, he argued the banking oligopoly allowed the major lenders to focus on home lending but neglect financing innovative businesses that would be critical for future prosperity.
Instead of tweaking the capital rules, as the financial system inquiry is considering, he said regulators and politicians should be asking a more fundamental question.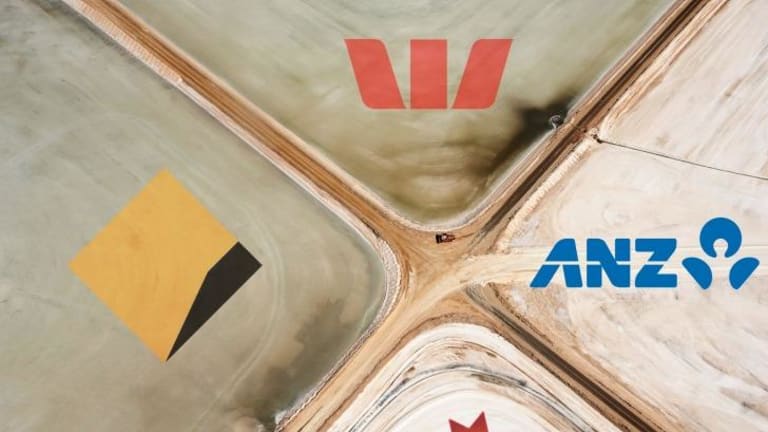 "Would Australia as a whole be better off with 8 to 10 banks each of which are rated A (like almost every other bank in the OECD) and primarily rely on domestic deposits to fund their lending activities," he said.
"Or continue infinitum with four 'too big to fail' banks each of which are rated AA-, and utilise the sovereign support of the Australian Government (either implicitly or explicitly with a guarantee fee) to access high levels of low-cost offshore funding to support their domestic lending activities," he said in a lecture at the Australian National University in Canberra.
Mr Walton, a prominent investment banker, was a co-chairman of Goldman Sachs Australia and he now chairs boutique investment bank BKK Partners. He has worked extensively advising banks.
In the lecture, he emphasised the problems created by the huge size of the big four, which are among the 20 largest banks in the world.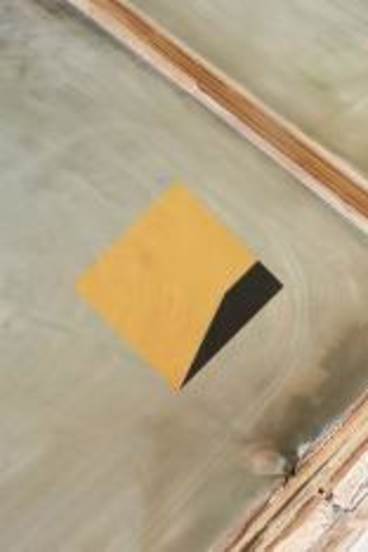 Mr Walton argued the lenders' size gave them a "call option" on the taxpayer, because investors lending them money assumed they would be bailed out in the event of a crisis. He said this had not only boosted bank profits, but meant any future banking crisis would be more severe than in the past.
"Given the inevitability of future shocks to the global financial system, unless something is done to significantly change the current structure of the Australian financial system, there will come a day of reckoning as has happened in the United Kingdom," Mr Walton said.
Helped by their systemic importance, banks had effectively "captured" the regulators, which needed banks to remain profitable so they could access funding, Mr Walton said. This meant there was an inadequate focus on competition.
In response, he argued that the Council of Financial Regulators - currently made up of the Reserve Bank, Treasury, the Australian Securities and Investments Commission, and the Australian Prudential Regulation Authority - should also include the Australian Competition and Consumer Commission.
The council should also have a charter of national objectives, he said, including "ridding the economy of all 'too big to fail' financial institutions."
"Creating a highly competitive financial sector is going to require breaking a few eggs and taking on powerful vested interests," he said. "So we need to turn to the people with the power and authority to get things done and that, frankly, is the Council of Financial Regulators and the Treasurer."
The comments come as the financial system inquiry, being chaired by former Commonwealth Bank chief David Murray, grapples with how to curb the moral hazard created by Australia's "too big to fail" major banks.
The chief executive of the Australian Bankers' Association, Steven Munchenberg, said addressing "too big to fail" remained a key priority, but talked down the chances of banks being broken up.
"I don't know that anybody is seriously considering as dramatic a move as breaking up the existing banks, but there's ongoing discussion about what can be done to minimise risks associated with these large institutions," Mr Munchenberg said.
Even so, the United Kingdom's four major banks are under investigation by the competition watchdog, sparking calls it could recommend a break-up. Mr Murray's interim report also sought feedback on "ring-fencing" the deposit-taking parts of Australia's banks.
Clancy Yeates writes on business specialising in financial services. Clancy is based in our Sydney newsroom.