NAB yields to pressure and stops sales bonuses for frontline staff
National Australia Bank will overhaul how bonuses are set for staff in its branches and call centres, cutting the importance of financial targets and putting more emphasis on customer service.
The move, which is similar to changes already made by NAB's rivals, is part of the industry's attempt to regain public trust by redesigning remuneration structures that critics say promote a sales culture.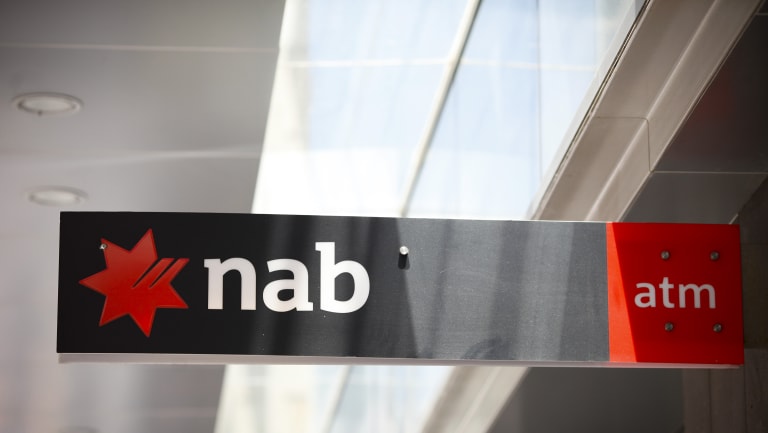 As banks face pressure to change the incentives for staff, NAB will on Friday unveil changes that will link the bonuses of more than 4000 employees to criteria other than product sales.
Under the new system, bonuses will no longer be linked mainly to sales targets, and instead will be determined by a "balanced scorecard" that includes measures of customer advocacy, compliance with risk, process improvements and financial goals.
Each of these components will have a 25 per cent weighting so that staff still have an incentive to make sales, albeit a smaller one than previously.
NAB's executive general manager of performance and reward, Lynda Dean, said the redesign was intended to put more emphasis on how staff did their job as opposed to their sales outcomes.
"We want our customers to be confident that every time they deal with us they are receiving strong
customer experience and products and services that suit their individual needs," Ms Dean said.
Ms Dean said the value of the bonuses affected by the changes varied in size but were less than 25 per cent of a staff member's total pay.
The changes mirror those already announced by some other banks, driven by last April's review of banker remuneration by former top public servant Stephen Sedgwick.  NAB had already rolled out the change for 700 managers, assistant managers and team leaders in October.
Westpac said it had removed all sales incentives from teller scorecards in 2016, which meant its tellers were rewarded only for service, not product sales.
Commonwealth Bank said in October it would move about 2000 tellers onto remuneration arrangements that scrapped all financial targets.
ANZ said in January last year that customer satisfaction would trump sales targets in its system for determining bonuses for sales staff.
The changes come as new Reserve Bank figures showed Australian handed over $4.5 billion in bank fees in 2017, an increase of 3.1 per cent, or $133 million, on the previous year.
The RBA numbers showed credit card fees were the fastest-growing source of fee income from households, jumping 6.7 per cent to $1.66 billion. Much of the growth in credit card fees was caused by higher currency conversion fees as a result of higher sales volumes, and higher fees for late payments.
Banks also jacked up annual fees for most types of credit cards - which could be a response to banks' card revenue suffering from sluggish credit growth and a crackdown on fees paid by the international card schemes to the banks. Bank fees paid by businesses rose 3.8 per cent to $8.5 billion, taking the banking industry's total fee income to $13 billion.
Clancy Yeates writes on business specialising in financial services. Clancy is based in our Sydney newsroom.