Biotech buys despite setback
FOUR members of Starpharma Holdings' six-person board surfaced as buyers following the slashing of the share price by 41 per cent.
Scrip in the biotech had been trending up since midyear, but results of studies concerning the group's treatment for bacterial vaginosis led to the evaporation of those gains and more.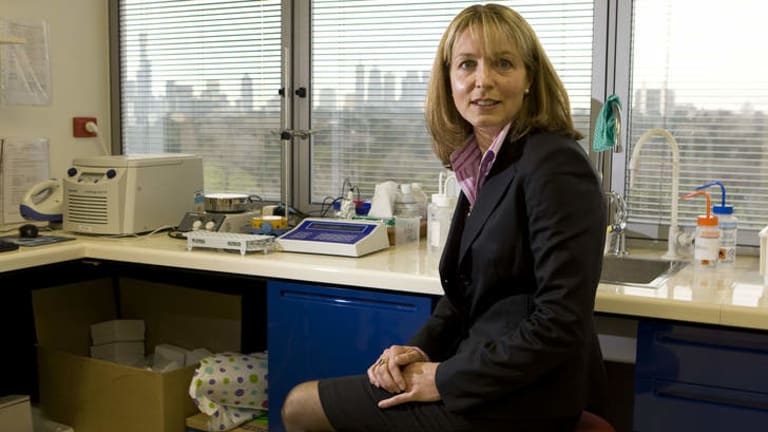 Before the results, the shares were fetching $1.62. But after, they fell as low as 95¢ and now stand at $1.14.
Starpharma chief Jackie Fairley said she was surprised and disappointed that the endpoint of clinical cure two to three weeks after the cessation of treatment was not met but she was greatly encouraged by the statistically significant efficacy and excellent symptomatic relief shown for VivaGel.
But, disappointing as the market found it, various directors led by chairman Peter Bartels bought about $202,000 of stock.
Bartels was the biggest buyer ($104,698) followed by Peter Jenkins ($51,168), Jackie Fairley ($26,150) and Peter Turvey ($20,060).
Most of them are ahead of the short-term game - paying mostly below $1.05 a share.
Elsewhere, the overall scorecard registered $3.7 million to $35.3 million in favour of sellers.
The selling tally was boosted by a large-scale disposal by Wotif.com founder and Greens party financial backer Graeme Wood.
He collected $10 million-plus and retains $224 million worth of shares.
The largest selling in one stock was in software vendor, Technology One.
The group's founder, executive chairman Adrian Di Marco, sold $8.1 million of stock as did non-executive director John MacTaggart.
Whether more shares will be sold from directors' ranks is unclear; the company did not return a telephone call yesterday. Metcash chief Andrew Reitzer, who will retire next year, sold shares at $3.42, they're now $3.19, although after an 11.5¢ dividend.
Selling notices filed on Friday - not in the accompanying table - included BHP Billiton ferrous and coal executive Marcus Randolph, who sold $3.2 million of scrip, and Origin Energy's Karen Moses, who collected nearly $1.7 million.
Morning & Afternoon Newsletter
Delivered Mon–Fri.