Champagne house fears leak of prestige
GLOBAL No.2 Champagne house Veuve Clicquot is concerned its prestige brand could suffer from sustained price wars by big retailers and the flow of bubbly entering Australia through parallel importing.
Veuve Clicquot president Jean-Marc Lacave said ''aggressive pricing'' by retailers was a global problem for France's Champagne houses.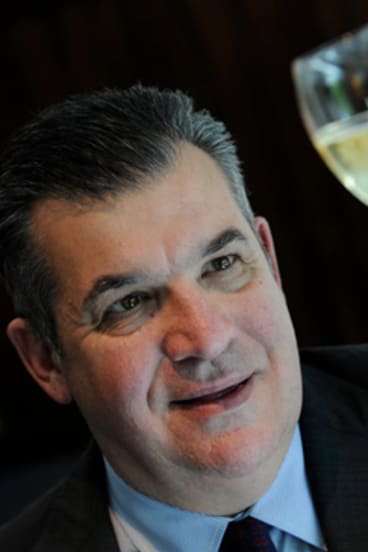 ''We see much more dramatic situations around the world than what we see in Australia, in other markets such as Europe, UK and France it is much more aggressive,'' he said.
Veuve ranks second behind Moet in sales of French Champagne in Australia, and is enjoying double-digit sales growth rates.
Veuve is owned by Moet Hennessy, a division of French multinational luxury goods conglomerate LVMH.
Leading retailers Woolworths and Coles, which control most of the Australian liquor market through retail brands such as Dan Murphy's and Liquorland, are expected to engage in a heated price war over Champagne this holiday season and have already begun heavily discounting a range of brands.
''We have seen, because of the poor global economy, some 'actors' who are going too far in terms of price, and this is a problem, and it's a point Champagne has to address as an [industry] and that we are very active in,'' Mr Lacave said.
Veuve would engage with the retailers and distributors to convince them of the balance between price and sales.
''We have seen [in] many examples around the world that it is not a few dollars that is going to dramatically improve sales so it's better for the value chain to keep the margin for the retailers,'' he said. ''And, for our brands, considering the quality, command a premium and the consumer will understand this as long as we maintain the quality.''
The lowest retail price for a bottle of Veuve Clicquot can be about $55, rising to $299 for a bottle of 1989 Cave Privee Rose. Prices for a bottle of its stablemate Moet & Chandon start at about $37.
Founded in 1798, Veuve Clicquot has been dwarfed by its larger colleagues at Moet and typically sits at No.2 in most countries behind the iconic brand, though it is No.1 in the United States.
Champagne sales in Australia have rebounded since the global financial crisis and, according to recent industry data, growth was up 10.5 per cent in value terms and 14.1 per cent in volume for the year to June for the home market.
A headache for Champagne houses in Australia but a boon for retailers and consumers is the availability of cheap Champagne on the grey market where businesses or individuals can import the product for a cheaper price than those of official distributors. The strength of the Australian dollar has made this venture particularly lucrative.
''We are very concerned about that, and you don't control the quality [in the grey market],'' said Mr Lacave. ''We are very responsible and we are finding mechanisms with our partners to keep the price competitive and to ensure that we are limiting, if not having any, parallel importing of Veuve Clicquot - there is a way to do it.''
Mr Lacave said the Champagne house would also focus on preserving margins for its partners, limiting the appeal of parallel importing, and keeping a closer eye on its global supply to make sure its brand was not leaked into the grey market.
Morning & Afternoon Newsletter
Delivered Mon–Fri.