The owner of Australia's largest sports shoe chain, The Athlete's Foot, will bring more franchisee-owned stores under company control in a move that recognises the difficulty small business owners face amid a fiercely competitive retail environment.
Accent Group chief executive Daniel Agostinelli said The Athlete's Foot had been through several difficult years and that franchisee stores were underperforming the rest of its business, which includes the Platypus Shoes and Hype DC chains.
The group bought 16 Athlete's Foot stores from franchisees last financial year, giving it control of 28 of the chain's 139 outlets, and plans to buy up to 10 more this year as well as open new company-run flagship stores in CBD locations.
"Where we've been doing that, we've been refitting and restocking and putting teams in that are hungrier, and we're enjoying some great results," Mr Agostinelli said.
He said the company found it could invest better in new store fitouts, and that it was more efficient for suppliers to deal with a single channel rather than with dozens of different business owners.
He said the company was giving its 90 franchisees the option to leave when their five-yearly leases expired, at which point they were required to invest in a new store fitout.
"It is getting tougher and tougher in that space but we've still have some franchisees that are doing very well for themselves," he said.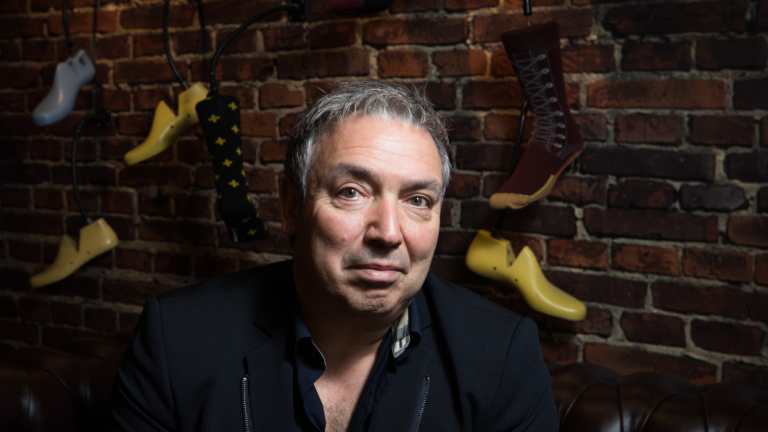 Accent's full-year results showed that total sales across the group jumped almost 5 per cent, but were up 9 per cent when franchisee stores were excluded.
The company - which is the Australia exclusive distributor of Skechers, Vans, Dr. Martens, Merrell, Saucony and CAT - said the rise in gross sales was driven by it expanding its network by 16 stores during the year to 446 outlets across Australia and New Zealand.
It also reported a 131 per cent jump in online sales, as it rolled out a new omni-channel strategy, and said that it improved profits margins by discounting less and introducing vertically-integrated products.
Accent reported net profit after tax of $47.1 million, up 18 per cent from last year and 12 per cent ahead of market expectations.
But investors were unimpressed, with shares falling 6.7 per cent to close down at $1.39.
Citi analysts Sam Teeger said the company "continues to highlight three points of weakness that may have put off investors: the dividend payout ratio slipping from 84 per cent to 77 per cent; cost of doing business as a percentage of sales growing 60 basis points to 45.5 per cent as the company invested more in its online capabilities to contend with Amazon; and there being no new details on its much-anticipated expansion offshore".
Accent has previously flagged plans to bring its Platypus Shoes brand to Singapore, and Mr Agostinelli said he wanted to finally make that move at some point this financial year.
The company would use Singapore as a base to then target nearby markets, with Malaysia and Vietnam at the top of mind, he said.
Accent announced a fully franked full-year dividend of 6.7¢ per share, up 12 per cent on last year, payable on September 27.