Chinatown restaurant expands into Southbank
THE owners of popular Chinese eating house Crystal Jade will open another high-end restaurant in the Southbank precinct (above).
Crystal Jade is expanding from its roots in Little Bourke Street's Chinatown and will lease more than 800 square metres in Freshwater Place.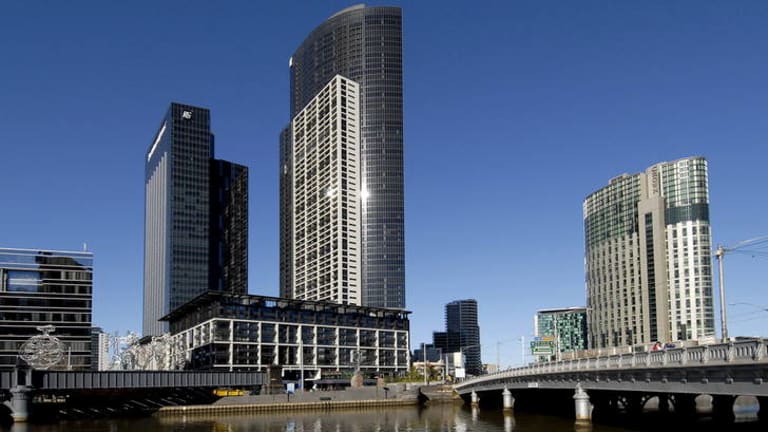 The restaurants' owners have taken two levels that formerly housed the BLVD Bar.
Part-owner Jackie Wong said the new venture would focus on modern Cantonese cuisine and cater to an upmarket Asian clientele due to its proximity to Crown Casino.
''We have a lot of customers who want a private-room style of restaurant,'' Ms Wong said.
The restaurant, to be called the Sovereign Jade, will be a joint venture with AXF Group property developer Richard Gu. A similar flagship restaurant is planned for Mr Gu's Box Hill development.
Sovereign Jade beat three other parties who had put in similar offers for the space, CBRE leasing agent Max Cookes said.
He would not comment on the terms, but industry sources said the rent was likely to be about $650,000 a year plus GST.
The deal follows several others on the waterfront strip. Contemporary Japanese restaurant Sake opened earlier this year as part of Hamer Hall redevelopment.
Another, Trocadero, opened in the same location upstairs.
Further along the waterfront, the lease for the Noodle House in Riverside Quay recently changed hands with well-known restaurateur Nick Zampelis starting a steakhouse, the Breslin Bar & Grill, in the same location.

Property Editor at The Age and BusinessDay journalist for Fairfax's theage.com.au, smh.com.au, watoday.com.au and brisbanetimes.com.au.
Morning & Afternoon Newsletter
Delivered Mon–Fri.