Now there's proof: renters are offering significantly more to secure a home
Official data has shown for the first time the extent to which Perth renters are having to dig into their pockets to bribe landlords and secure a home well above the asking price.
Tenants and real estate agents have for months told stories of prospective renters immediately offering 10 per cent more than the advertised weekly rent price.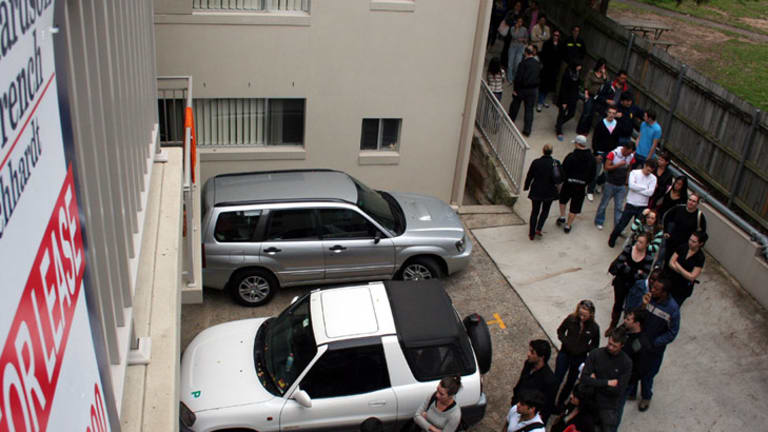 Now two property reports have confirmed the stories - and experts on the East Coast are stunned.
Perth renters are on average paying $50 per week more than the asking price for a unit or townhouse and $25 per week more for a house.
The dramatic discrepancy is revealed in reports by the Real Estate Institute of WA (which reports on actual rents paid) and Australian Property Monitors (which follows advertised prices).
The median weekly rent in Perth soared 10 per cent in the year to March, according to REIWA.
The median weekly rent is now $425 for a house (up $5 for the quarter) and $400 for a unit or townhouse (up $20 for the quarter).
Meanwhile, the latest APM report shows that during the same period the median advertised asking price for a house in Perth was $400, while landlords expected $350 for a unit or townhouse.
APM senior economist Andrew Wilson said he had never experienced such a discrepancy in the asking rental price and the final agreement.
"It's a bidding environment starting to occur in Perth," he said.
"The understanding from most tenants is the asking rent is the actual rent ... it's not a negotiated price.
"I'm sure [the discrepancy] opens up a can of worms for prospective tenants if the case is that it's really just an opening bid.
"That causes issues for prospective tenants in terms of affordability and negotiating prices."
A primary factor in the significant rent increases has been the plummeting vacancy rate, which is 1.9 per cent in Perth, well below the healthy level of 3-4 per cent.
There is likely to be a lack of available rental properties until at least the middle of the year, according to REIWA president David Airey.
However, there was a 12 per cent increase in stock levels in March, compared to the 28 per cent fall during January and February.
Mr Airey said the recent increase in first-home buyers would help ease the pressure on rents, although much of the competition also is from overseas and interstate migrants.
The latest Australian Bureau of Statistics figures show a 30 per cent increase in the purchase of existing dwellings in WA, while the state's land register yesterday said there had been a 17.5 per cent increase in land purchases.
Follow WAtoday on Twitter @WAtoday
Morning & Afternoon Newsletter
Delivered Mon–Fri.