PEXA investors have until this Friday to consider a trade sale of the online property conveyancer which is priced $600 million below what they were hoping to receive from taking the company public this month.
The $2.2 billion float was officially cancelled on Tuesday morning in favour of the sweetened offer from a consortium that includes two of its major investors, Link Administration and Commonwealth Bank, which own 32 per cent of Pexa's shares.
Link Administration announced to the ASX on Tuesday that the offer from the consortium, which also includes Morgan Stanley Infrastructure, has been accepted by enough investors to give them 55.4 per cent of the share register.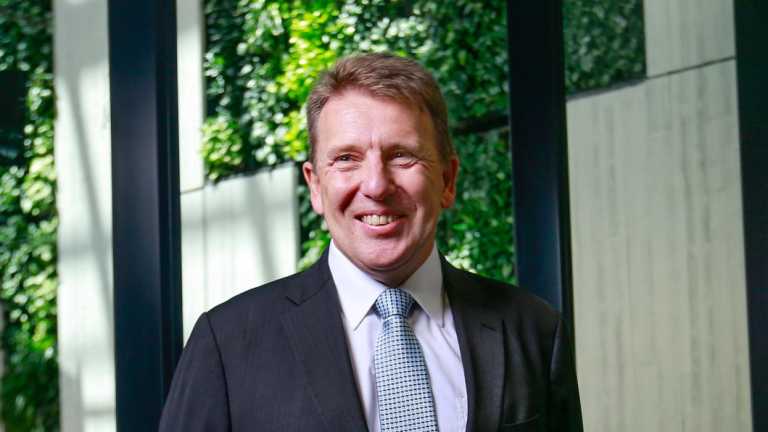 PEXA chairman Alan Cameron said the consortium had a combined track record of investing in and strengthening infrastructure and technology assets.
"We are very confident they are well-positioned to support PEXA's future growth and contribute to further industry transformation," he said.
The consortium is offering $1.5 billion for PEXA, rising to $1.6 billion if it receives 75 per cent acceptance of its offer. This will allow the consortium to mop up the shares of any remaining investors who do not support the bid.
"The other shareholders have been offered the opportunity to support the consortium or sell out," said Link Group managing director, John McMurtrie.
Link's shareholding in PEXA will increase from 19.8 per cent to as high as 44 per cent, depending on acceptances of the offer. CBA said it would invest another $50 million on top of the $50 million it had already spent on PEXA, to lift its stake from 13 per cent to 16 per cent.
CBA chief executive Matt Comyn said the transaction aligned with the bank's strategy to focus on its core banking business.
"Today's announcement represents our continued commitment to support the property industry as it transforms towards an innovative, full digital settlements process that aims to provide improved experiences for customers," Mr Comyn said.
Link and CBA did not mention which other investors had accepted the offer at this stage.
PEXA investors include the Queensland, West Australian, Victorian and NSW governments, as well as a former Toll Holdings boss and former Essendon Football Club chairman Paul Little. NAB, Westpac and ANZ also have small shareholdings.
The Victorian government has not made a decision on its stake in the company as it is in caretaker mode ahead of the state election on November 24.
PEXA's board pulled the plug on its plans to raise as much as $750 million and list on the ASX late last month after demand for stock from institutional investors fell short of expectations.
The float was scuttled the day after the tech-heavy Nasdaq index in the US experienced its worst day of trading in seven years.
Link's Mr McMurtrie hinted that PEXA may have been optimistic with its price expectations.
"We just felt that, had the company been two to three years more advanced it would have had the numbers," he said.
"It would be a more mature business."
PEXA is still making a loss but investors expect it to profit as the $300 billion paper-driven property conveyancing industry moves online.
PEXA, which was formed in 2010 out of a government-mandated project to deliver a national e-conveyancing system for the nation's $6.9 trillion property market, is currently the only operational online property lodgement and settlement network. Both NSW and Victoria have mandated that all settlements will be online by July next year.
"We have successfully delivered on our COAG mission, and in the process delivered a great return for the state governments, as well as developing infrastructure that will benefit generations of home buyers," PEXA chief executive Marcus Price said.
Link shares closed 2.6 per cent higher at $7.51.
Colin Kruger is a business reporter. He joined the Sydney Morning Herald in 1999 as its technology editor. Other roles have included the Herald's deputy business editor and online business editor.