Servcorp's small business contracts 'unfair'
Contracts issued by serviced office provider Servcorp to its small business tenants have been found to be unfair and are void, the Federal Court has determined.
Australia's competition watchdog took court action against Servcorp last year over its standard form contracts after complaints from small businesses.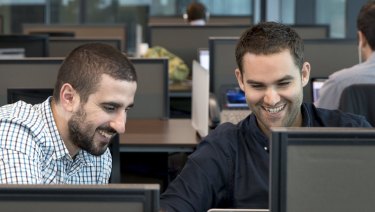 The contracts automatically renewed the customer's contract unless they opted out, allowed Servcorp to unilaterally terminate contracts, unreasonably limited Servcorp's liability and permitted Servcorp to keep customers' security deposits if they failed to request their return.
The court found the contracts were unfair under Australian Consumer Law and ordered two Servcorp subsidiaries to undertake a compliance program and pay the Australian Competition and Consumer Commission $150,000 in costs.
The legal action was a shot across the bows of the rapidly expanding coworking sector, which now accounts for 0.6 per cent of office space in Australia's capital cities.
Like other co-working outfits, Servcorp provides office space to individuals and small businesses on a flexible basis. It is one of the largest suppliers of serviced office space to small business in Australia.
"Servcorp's contracts contained unfair terms after the Australian Consumer Law was extended to cover business-to-business contracts in 2016," ACCC deputy chair Mick Keogh said.
"Businesses can no longer impose contract terms that create a significant power imbalance between parties, are not necessary to protect their legitimate interests, and which would cause significant financial detriment to a small business."