Ten's billboard deal in tatters
TEN Network is in danger of having to conduct its second capital raising in less than six months after the $145 million sale of its outdoor billboard unit collapsed.
Ten shares sank to a record low yesterday after private equity group Champ said it was no longer interested in buying the Eye Corp advertising arm.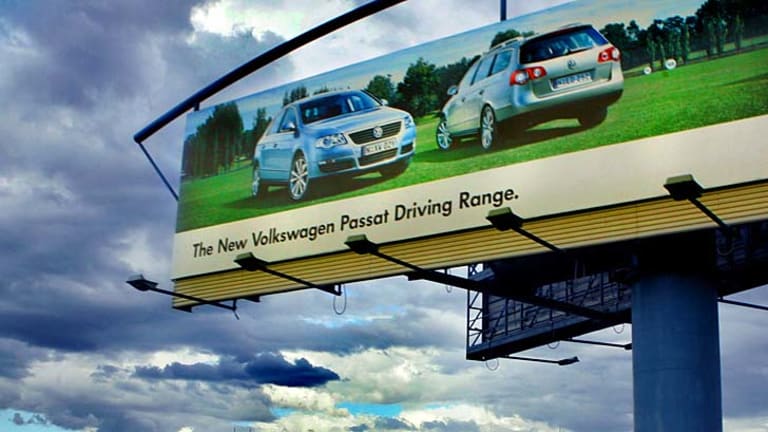 Shares that traded above 90¢ before last Christmas fell as low as 30¢ yesterday, with Ten raising the prospect of a new deal on less favourable terms.
Ten ended down 2.5¢, or 7.5 per cent, at 31¢.
But without a sale on its hands, speculation spread that Ten might have to return to the market to top up the $200 million capital raising it undertook in June.
''While Ten has reserved its legal position regarding the purported termination, Ten and [Champ subsidiary] OMO remain in discussions with the aim of agreeing amended sale terms,'' the broadcaster said yesterday. Ten agreed to sell the Eye outdoor advertising unit to Champ for as much as $145 million in July, just weeks after its $200 million capital raising to pay down debt.
Yesterday's developments came after OMO earlier this week expressed concern about Eye Corp's financial performance.
Bell Securities analyst Julia Lee said if the sale fell through, or the sale price was much lower, Ten might have to conduct its second capital raising this year because it had planned to use the funds from the sale to pay down debt.
She said Ten's previous capital raising was highly dilutive and she expected that the same would happen if the broadcaster was forced to undertake another.
This morning, Ten is expected to report a big fall in earnings for the 2012 financial year.
According to Macquarie analysts, the broadcaster is expected to report that earnings before interest, tax, depreciation and amortisation fell 42 per cent to $101 million last year and the broker flagged a further 54 per cent dive in earnings for the current year to $46.5 million.
''Overall, we do not believe that Ten offers sufficient upside to compensate investors for earnings risks from cyclical headwinds, near-term risks to ratings and revenue share numbers, cost pressures, and high operational leverage.''
With AAP
Morning & Afternoon Newsletter
Delivered Mon–Fri.