While politicians, and AGL investors, have been in a lather about the $6.9 million pay packet of its yankee chief, Andy Vesey, the real American cowboy of our corporate scene is riding off into the sunset.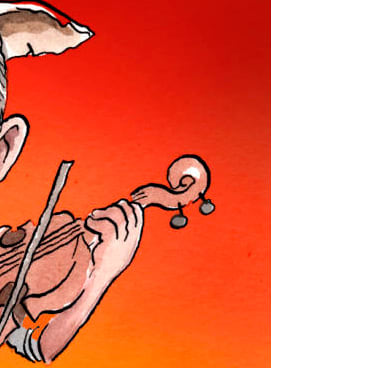 James Hardie boss Louis Gries announced plans to step down from the asbestos-tainted group some time next year.
He started with the group way back in 1991.  This was just four years after the company got out of the asbestos business.
James Hardie was still domiciled in Australia at the time and had taken its first steps into the US market.
It's been a long ride, and you can't blame Gries for not hanging around any longer.
He might have taken home $US77 million ($101 million) over the last eight years, but let's face it, his pay packets have been on a noticeable slide in recent years.
The release of James Hardie's annual report on Wednesday revealed that Gries' remuneration dropped from $US10 million in 2017 to just $US8.07 million last year.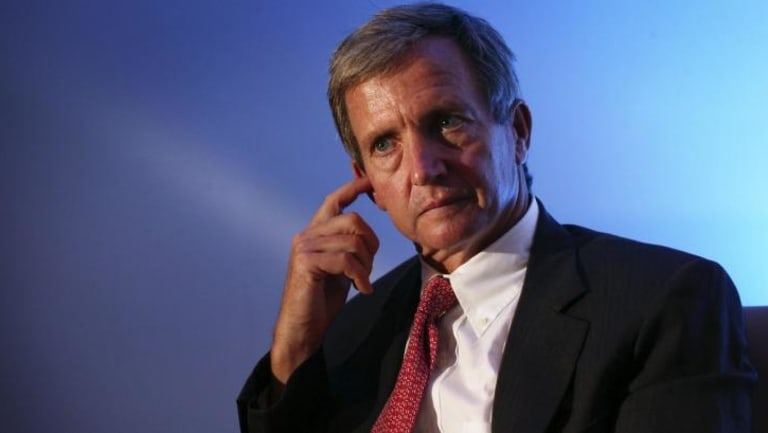 His remuneration peaked at $US11.74 million in 2015, before dropping to $US11 million in 2016 and continued the slide in 2017 and 2018.
At this rate, investors will not have any reason to protest against his pay packet at the annual shareholder meeting, which will be held in Dublin this August.
Many investors will not be able to remember how long its been since pay rage has not featured strongly at the company's AGM.
Beef cuts
It will come as no surprise to CBD readers that our ASX-listed cattle operator, Australian Agriculture Co, has mothballed its state of the art $100 million beef processing facility in the Northern Territory until conditions improve.
The only cuts after September this year will come from its 220 strong workforce.
''While the operation of Livingstone Beef is not profitable today there could be an opportunity in the future where market conditions means it is a profitable plant,'' said AACo's new chief, former Westpac currency trader Hugh Killen.
CBD can't wait for the update at this year's shareholder meeting from the cattle group's chairman Donald McGauchie - he was a big believer in the company's branded beef strategy, which appeared to centre on the Livingstone abattoir.
"We want northern Australia to benefit from Asia's growing prosperity and we want, what will be the Asian century, to be Australian agriculture's century as well," McGauchie said at the grand opening of Livingstone.
The dream is still alive, says Killen, who insists he is not killing off the high-end beef strategy that McGauchie spent four years developing.
According to Killen, the problem with the soon-to-be-mothballed Livingstone plant is that its focus was on trying to make cheap hamburger mince for the US market - not branded beef for Asia - at a time of high cattle prices and high labour costs.
We don't remember that fact from the grand speeches when the plant was put into commission.
Pokie face
CBD was tickled pink at the news from Ardent Leisure that chairman Gary Weiss had invited Toni Korsanos to join its board in July as an independent director.
Korsanos resigned from Aristocrat Leisure in March this year after a long and distinguished career as the poker machine maker's chief financial officer.
"We are very pleased to have Toni join the board of Ardent. Toni's appointment demonstrates the board's commitment to its stated board renewal plan and will enhance the diversity, skills and experience of the Ardent board," said Weiss.
What a pity then, that former Ardent boss Simon Kelly left the group so abruptly in November last year.
It was Korsanos who replaced Kelly as Aristocrat's CFO back in 2009 after he delivered seven consecutive profit downgrades. Anyone who has used the company's products would know how it feels to have such a rotten run of luck.
It was probably why Kelly was shown the door rather than the CEO's desk by the Aristocrat board which put its faith in Foster's veteran Jamie Odell.
Odell said at the time that it was a "mutual decision" for Kelly to leave.
Kelly's decision to leave Ardent last year, just months after joining, was not so mutual.
Boardroom insiders making it clear Kelly found the Weiss-led board a little too interventionist for his liking.
Maybe his former underling at Aristocrat, Korsanos, would have shown a bit more understanding.
Follow CBD on Twitter. Got a tip? ckruger@fairfaxmedia.com.au
Colin Kruger is a business reporter. He joined the Sydney Morning Herald in 1999 as its technology editor. Other roles have included the Herald's deputy business editor and online business editor.