The investor with a $122 billion war chest, and 300-year vision for spending it
A $US10 billion ($13.1 billion) investment into Uber has been the talk of Silicon Valley this week. But as exciting as Uber can be, it's the man who will write the cheque that everyone should be focusing on.
Japanese wireless carrier Softbank, led by eccentric executive Masayoshi Son, admitted this week it had reached a 'basic agreement' to make a future investment in Uber. The investment is not yet final, but if it happens, it would have all sorts of implications for the ridesharing landscape, including reducing the power of ousted Uber founder Travis Kalanick.
Uber, which seems constantly engaged in some form of controversy, is an endlessly fascinating company. But the significance of this potential investment deal (one of the many Uber has been involved in) goes far beyond the trailblazing, $US70 billion start-up.
It is evidence of how Softbank is determined to dominate tech start-up investing, in a way that could completely transform the Silicon Valley power structure.
Softbank is one of Japan's biggest mobile carriers, but it is increasingly known for its investments into emerging internet companies.
The company made an absolute killing from an early investment in China's e-commerce giant Alibaba, and it now wants to apply that formula to as many other internet companies as is conceivably possible.
Its CEO, Son, who famously has a 300 year business plan for Softbank, recently established a $93 billion ($122 billion) 'Vision Fund' to achieve that goal. Softbank tipped $US28 billion into the fund, the rest has come from external investors, including the sovereign wealth funds of Saudi Arabia and the United Arab Emirates, and major corporations such as iPhone maker Apple, Japanese electronics company Sharp and US semi-conducter company Qualcomm.
The Vision Fund the biggest tech investment fund in history. And $US100 billion might merely be the tip of the iceberg. Son has said he wants to raise fresh capital every couple of years, and the Vision fund could invest over $US800 billion in total.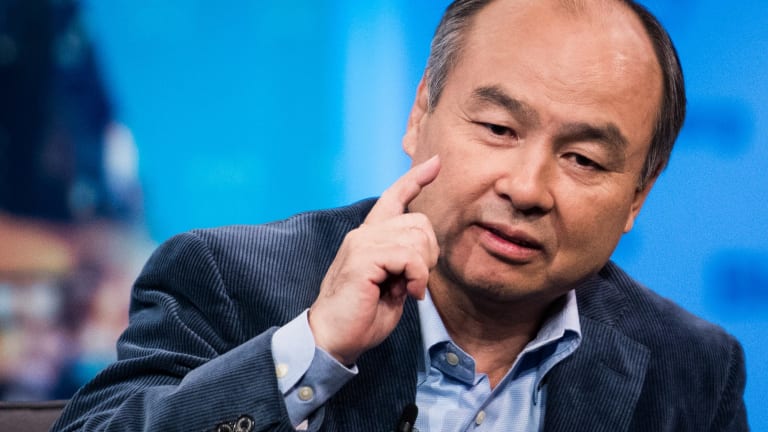 That is fascinating enough, but it is Son's underlying philosophy for how to deploy this capital where things get really mind-blowing.
"What is my belief and vision for this investment? I have only one belief — Singularity" he said in a recent speech, according to CNBC.
The Singularity is, basically the idea that artificial intelligence will eventually surpass human intelligence - with the potential to change everything about life as we know it.
Elon Musk is worried about it. A recently fired top executive from Uber is creating a religion around it.
It is very heady stuff.
Tempered against this hype is the fact that the Vision Fund has already made some investments into companies that don't appear poised to displace humans any time soon.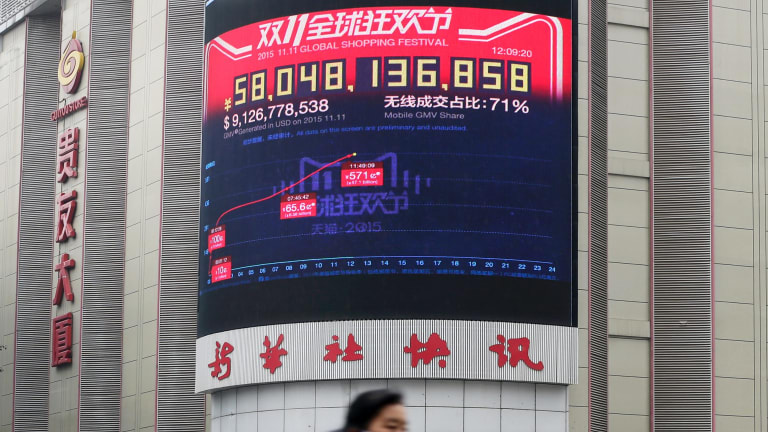 These include include shared office space provider WeWork, and office messaging service Slack. And soon, potentially, Uber.
To put the size of the Vision Fund into context, the entire venture capital industry in Australia raised just $1 billion last financial year - and that was a record amount.
Whether the Vision Fund decides to take the plunge on any emerging Australian startups remains to be seen.
It must be said, not everyone is enamoured with all of this.
Son has been described as a one man bubble machine. With over $US100 billion in debt on its books, Softbank is one of the world's most heavily leveraged companies.
"Punters that got lucky with Alibaba and now think they are geniuses" was how one fund manager privately described the company. "Borrowing at zero and throwing it at moonshot projects doesn't impress me."
If and when interest rates begin to rise, Softbank might have a problem on its hands.
Then again, if predictions of the Singularity prove remotely accurate, it really may not matter.
John McDuling writes about business, technology and the economy. Previously he was a reporter for Quartz in New York, covered telecommunications and markets for the Financial Review, and worked in the finance industry.
Morning & Afternoon Newsletter
Delivered Mon–Fri.