Units top houses as investment
Units are proving a better investment than houses, with unit prices growing 1.1 percentage point more annually than house prices over the past five years - or altogether 5.62 percentage points more, thanks to the effects of compounding.
Property researcher RP Data shows that while capital city unit prices grew by an annual average return of 2.9 per cent over the five years to December 31 last year, house prices grew by only 1.8 per cent.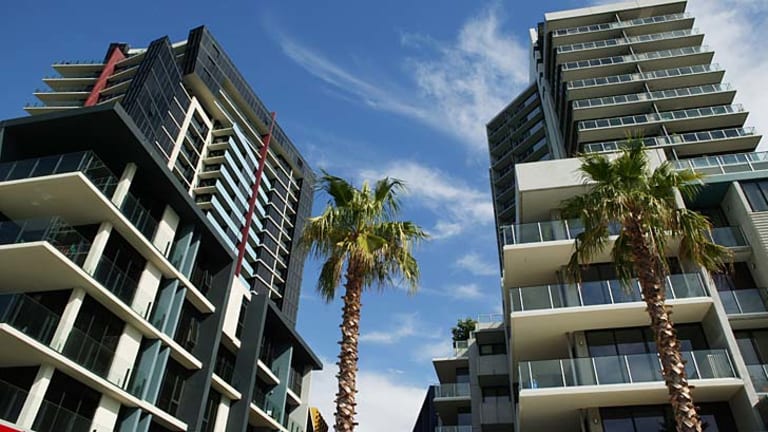 Cameron Kusher, RP Data senior research analyst, said over the very long term house prices had actually outperformed units but the reversal in the trend over the past five years is explained by a number of factors.
''Affordability is a key factor, particularly in a market like Sydney where the median house price is about $165,000 more expensive than the median unit price,'' Mr Kusher said. ''Many people still aspire to live in a detached home but the reality for many is that units are a better option.''
Owner-occupiers can live closer to the city centre, whereas for the same price for a detached house they would have to live further out, he said.
Investors are also able to achieve higher rental yields on units than with houses. Mr Kusher said the gross rental yield on capital city houses was 4.2 per cent and 4.9 per cent for units.
Sydney v Melbourne
However, there is a marked difference in relative price performance between houses and units in the two biggest property markets of Sydney and Melbourne.
In Sydney, units have clearly outperformed houses. The average annual price growth for Sydney houses over the past five years is 2.7 per cent and 3.6 per cent for units.
But in Melbourne, where there is an oversupply of units, the gap is smaller. Melbourne house prices show an annual average growth of 3.3 per cent compared to 3.9 per cent for units.
There was still a lot of supply to come on, particularly in Docklands and Southbank, Mr Kusher said.
''It will be interesting to see if, over the next few years given that there are concerns about an oversupply of units, the outperformance of Melbourne's unit market holds,'' he said.
Morning & Afternoon Newsletter
Delivered Mon–Fri.