DJs labels meltdown a 'good learning experience'
David Jones online meltdown on Tuesday was a good learning experience for the company which plans to launch its clearance sales online on Christmas day when most of its physical stores are closed, said the department store's chief executive Paul Zahra.
''We've only been in business for a couple of weeks, we've had double the visitors and three times the sales,'' Mr Zahra said.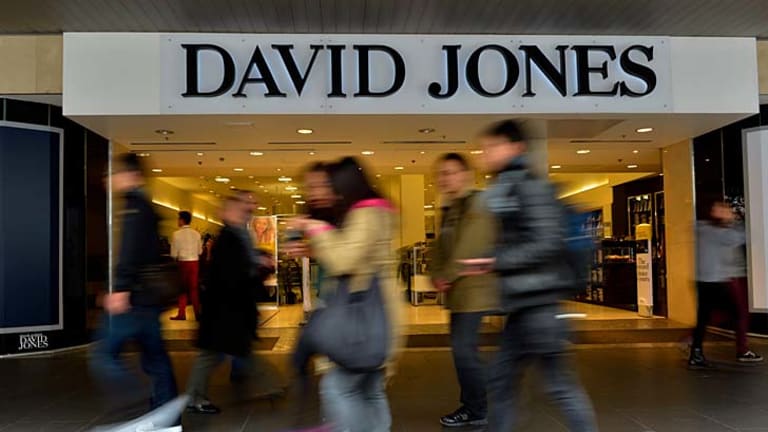 ''Yesterday was unprecedented, we were completely overwhelmed, the site simply went into meltdown and could not cope with the traffic which caused the outage.''
He described the experience as ''a really good dry run for us when we go into clearance'' which will start on Christmas day when the David Jones website will click over from pre Christmas mode to clearance sales, which traditionally started when its stores re-opened on Boxing Day.
''That puts us at a great advantage compared to this time last year,'' Mr Zahra said.Most David Jones stores are forced to close Christmas day.
Shares slump on slow sales

Also today, David Jones released figures showing it managed to eke out modest sales growth for the September quarter after recording seven consecutive quarters of decline and said its performance continued to improve in the lead up to the all important festive season.
The department store operator reported total sales revenue of $415.6 million for the September quarter, up 0.3 per cent on the prior first quarter, but missing analyst forecasts.
Shares slumped 6 per cent to close at $2.41, its weakest close in two months.
No new stores were opened during the period so like-for-like sales were also up 0.3 per cent.
''We have seen a continued improvement in sales tracking quarter-on-quarter since [the first quarter],'' said Mr Zahra.
He said that what is particularly pleasing is that high margin categories such as womenswear, menswear, beauty, accessories and shoes ''all delivered positive sales growth in the quarter''. Electrical and home category goods ''continued to be challenging'', he said.
The company said that customers have embraced its new online offering - which was "well-positioned to capitalise on Christmas and the Boxing Day clearance periods".
David Jones result was below the forecasts of some analysts who had tipped a one per cent increase in sales.
''Feedback from unlisted retailers suggests that trading conditions improved in the October quarter with a modest improvement in sentiment assisted by favourable weather and a step change in fashion styles,'' said Deutsche Bank analyst Michael Simotas who had forecast flat sales for the quarter.
Sales grew in Western Australia, NSW and Victoria, but refurbishments at David Jones' Toowong store in Brisbane had an impact on Queensland sales, the company said.
"Whilst it is still early days, it is pleasing to see the company return to positive sales growth following seven quarters of declining sales," Mr Zahra said.
"Trading in the first couple of weeks of the second quarter is tracking broadly in line with [the first quarter]." Home and electrical product sales continued to struggle, but there was improvement in sales of womenswear, menswear, beauty, accessories and shoes during the first quarter, Mr Zahra said.
David Jones' first quarter sales growth was smaller than Myer's in the same period.
Myer's total sales in the 13 weeks to October 27 were $688 million, up one per cent on the same period last year.
With AAP and Reuters
Morning & Afternoon Newsletter
Delivered Mon–Fri.