Earnings season to test market optimists
THE bull run that has sent stocks soaring will be severely tested this week amid pessimistic predictions for Australia's earnings season.
Analysts tend to agree that Australian stock prices have been pushed up too high, having rallied 20 per cent since May last year to 20-month highs and 6 per cent in the last month.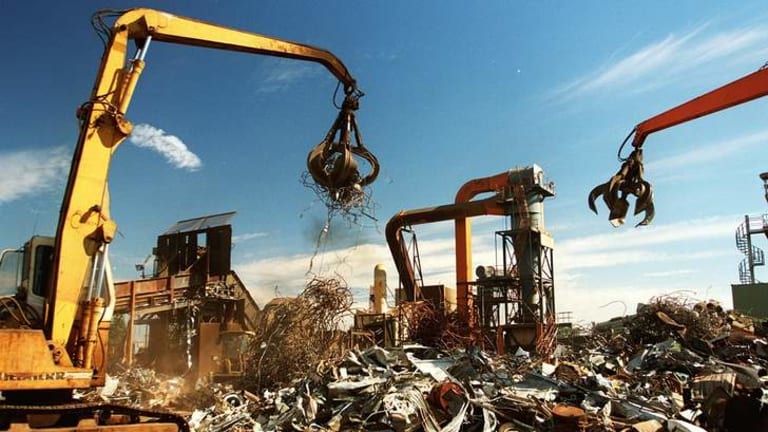 However, there is no evidence that listed companies are broadly earning more.
In fact, since the last earnings season in August, there have been 21 profit downgrades among the ASX 200 companies compared with just three upgrades.
The magnitude of the downgrades has also been far greater: scrap metal recycler Sims Metal is the biggest culprit, lowering earnings by 63 per cent, while miner Whitehaven Coal expects a result 44 per cent below original hopes, according to Patersons Securities quantitative analyst Kien Trinh. The biggest upgrade among the top 200 companies is fuel group Caltex, which lifted forecasts by 20 per cent.
The downgrades, combined with a weak macro environment in the past six months, especially domestically where job growth, consumer confidence and spending are weak, point to weak earnings.
The ratio of analyst downgrades to upgrades is 2:1 for the ASX 200, with growth expected to be just 3.0 per cent in 2013, compared with the 13 per cent being forecast a year ago. Credit Suisse says weak growth is expected for the more cyclical metals and mining and consumer discretionary sectors.
The largest proportion in downgrades has come from mining, while asset write-downs will also figure heavily following Rio Tinto's $14 billion hit.
The positive thing about downgrades is that they mean fewer surprises and less chance of share prices falling during the earnings period.
Moderate growth is expected in energy, insurance, media and telcos. CommSec chief economist Craig James was also optimistic there might be some positive surprises in the retail sector, following dramatic earnings upgrades by womenswear retailer Specialty Fashion Group and retailer Kathmandu.
Morning & Afternoon Newsletter
Delivered Mon–Fri.