Europe's fragility at display in Italy
The risk that Europe is taking on as it attempts to implement a fiscal crackdown in its weakest members states without losing support in the street has been underlined by early results from Italy's election.
Plans to raise taxes and cut spending in the eurozone nations that line the Mediterranean are challenging in themselves, and risk being derailed if the governments that have agreed to implement the cuts lose power, or are driven into minority governments that are too fractured to be coherent.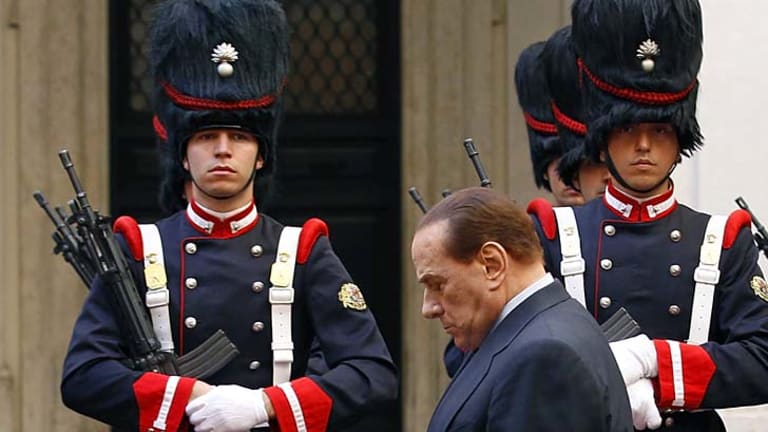 The latter outcome is a real possibility now in Italy, where elections appear to have dashed hopes for a uneventful changeover from Mario Monti's centre right government to one led by the centre-left Democratic party that also backs Italy's fiscal crackdown after a strong showing by two anti-euro, anti-austerity parties, former prime minister Silvio Berlusconi's centre-right party and comedian Beppe Grillo's ad-hoc 5-Star movement.
The election may be inconclusive rather than a disaster for the market in the first instance. If the result is inconclusive as appears likely another election will be held, as occurred in Greece in June last year.
In Greece's second election, anti-euro, anti-bailout parties that had surged in the earlier poll lost ground, and a conservative government that backed Greece staying in the euro and committed to budget cuts in order to get a second bailout package was formed.
Italy is in better shape than Greece. It's likely to produce a primary budget surplus of about 5 per cent of GDP this year.
Italy's government debt load has however expanded from about 102 per cent of gross domestic product to 127 per cent or about 2 trillion euro ($2.5 trillion) in 20 years. The markets want that debt mountain to come down. They are nervous that the election might result in the debt reduction program being weakened, and will stampede if an anti-euro coalition takes power.
That would in turn probably usher in the European Central Bank's big moment. European Central bank president Mario Draghi pulled Italian and Spanish bond yields down from dangerous highs from mid 2012 onwards after promising that the central bank would spend whatever it took to defeat any bond-market selling attack.
The promise to intervene calmed the markets down, making actual intervention unnecessary, but Draghi's resolve could be tested if Italy produces an anti-euro government.
Morning & Afternoon Newsletter
Delivered Mon–Fri.