Gas price rises hit Incitec Pivot
INCITEC Pivot says the future of its large Phosphate Hill plant in Queensland is under a cloud due to soaring domestic gas prices, which is likely to result in the group opting to build an ammonia nitrate plant in the US, rather than Australia.
The million-tonne-a-year Phosphate Hill plant is buying gas at $3 to $4 a petajoule, with its supply contracts due to expire in about three years.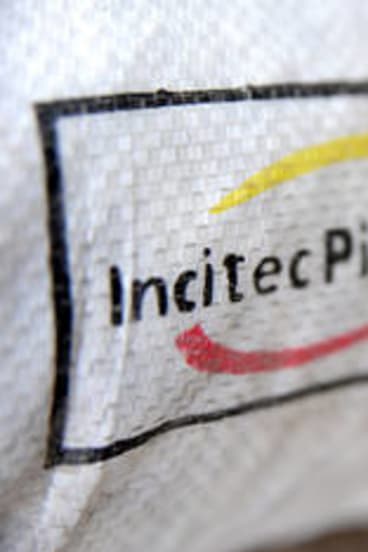 But domestic gas prices are surging because of the string of planned export gas projects in Queensland, which is threatening the viability of the fertiliser plant, along with other local manufacturers whose businesses rely on low gas prices.
Brickworks, which is one of the country's largest building materials groups, is facing gas price rises of as much as 79 per cent for supplies in 2013 compared with the price in 2008, the New South Wales government said yesterday.
''That flows through massively into building costs,'' NSW Energy Minister Chris Hartcher said.
Incitec Pivot is faced with gas prices rising to as much as $12 a petajoule when its existing contracts expire, which may make Phosphate Hill uneconomic to keep in production.
''At that price, it pressures Phosphate Hill,'' a company spokesman said yesterday.
The competitive pressure is all the more acute since fertiliser is an internationally traded product with ready substitution, which would leave Incitec Pivot unable to pass the higher price on to its customers.
Incitec Pivot is finalising plans to build an ammonia nitrate plant at Kooragang Island in Newcastle and an ammonia plant in Louisiana, in the US.
Gas prices in Newcastle are among the highest in Australia, since it is at the end of the pipeline, while in the US, the explosion in shale gas production has seen gas prices plunge, in some cases, to about $2 a petajoule.
As a result, it would be uneconomic to site any new ammonia plant in Australia at present, forcing the group to consider investing in the US.
The Incitec Pivot spokesman would not comment on the outcome of the feasibility studies that are being finalised, with investment decisions due by early next year.
The proposed $600 million Kooragang Island plant is to produce an estimated 300,000 tonnes a year of ammonia nitrate, using imported ammonia rather than locally produced feedstock.
Rising construction costs are pressuring the economics of this proposal, which could delay any final investment decision.
Incitec Pivot operates a fertiliser distribution plant at Kooragang Island, near Orica's ammonia nitrate plant.
Morning & Afternoon Newsletter
Delivered Mon–Fri.