Goodman Fielder on a roll with $100m costs target
BREADS and spreads supplier Goodman Fielder is confident it can generate $100 million in annual savings by 2015.
Goodman Fielder managing director Chris Delaney said the company's business improvement program, Project Renaissance, was producing its targeted cost savings and operational efficiencies.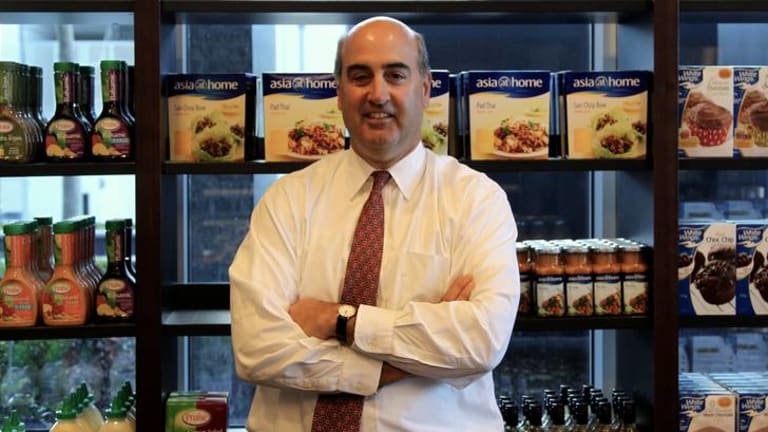 ''We are right on time in delivering that $100 million, and we continue to be confident in our ability to deliver the full $100 million over the strategic plan,'' Mr Delaney told shareholders at the company's annual meeting on Thursday.
Goodman Fielder in August posted a net loss of $146.9 million for the year to June 30, but the result was a 12 per cent improvement on the previous year's loss of $166.7 million. Goodman Fielder's brands include White Wings, MeadowLea, Praise and Helga's.
Mr Delaney said the company and its retailer customers had agreed on price increases for its bakery and grocery products.
The priority for this financial year was to cut costs further and improve reliability and quality in the core categories.
Goodman Fielder was also looking for new revenue streams outside supermarkets, including artisan bread and food-service channels such as restaurants, bakeries and hot-bread shops.
Mr Delaney said Goodman Fielder's goal was to diversify earnings and boost business in the Pacific region and Asia.
On the outlook for this financial year, Mr Delaney said market conditions would remain challenging.
''Consumer confidence in our core markets of Australia/New Zealand remains subdued and leads to a continuation of a challenging pricing and competitive climate,'' he said.
The turnaround of the bakery business was also on schedule: factory closures were on time and the number of products had been reduced.
Mr Delaney said the company would continue to sell non-core assets and use the proceeds to reduce debt.
''We expect a further reduction in net debt exposure this year of a further 20 per cent,'' Mr Delaney said.
He said given price increases in the bakery and grocery sectors would become effective in December, earnings would have a stronger weighting in the second half of the financial year. AAP
Morning & Afternoon Newsletter
Delivered Mon–Fri.