Kathmandu climbs to new sales peaks and shares follow
KATHMANDU'S share price received a welcome boost on Friday after the company announced stronger than expected sales for the financial year to date, but warned against reading too much into what is traditionally its quietest trading period.
The shares jumped as much as 8 per cent before closing 7.5¢ higher at $1.425 after Kathmandu told investors at its annual meeting that year-to-date sales were up 19.5 per cent.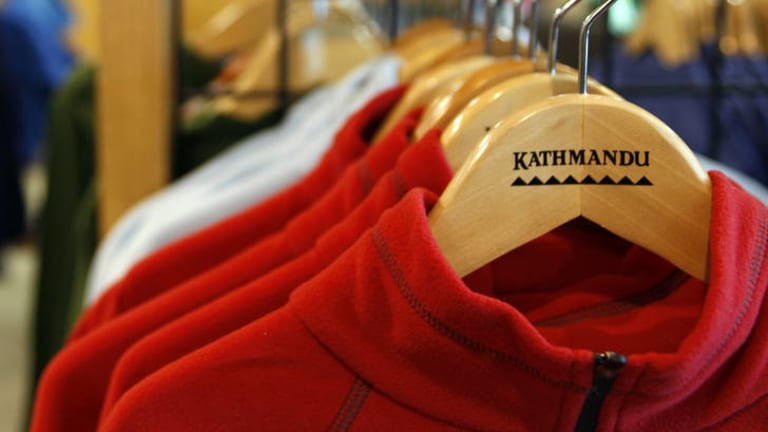 Same-store sales - excluding stores opened during the year - grew by 14.3 per cent during the period, compared with 7.6 per cent in the same period last year.
Kathmandu chief executive, Peter Halkett, said the period traditionally provided only 16 per cent of its business, but added: ''This is obviously a very positive sign for us.''
A better gauge of Kathmandu's performance for the year will be provided by the Christmas trading period, as well as the second half, which has historically accounted for 58 per cent of sales and almost all of its earnings growth.
The company reaffirmed its commitment to new store rollouts with 15 targeted across Australia and New Zealand for the 2013 financial year.
"Not too many retailers will have this kind of rollout plan available to them. We will open nine more stores by Christmas, the equivalent last year was five. And it is not about growing stores but also upgrading current ones," Mr Halkett said.
He added that the market did not really understand how great an opportunity Australia remains for Kathmandu. At present spending in the Australian market on its products was only $10.34 per capita, compared to $31.31 in New Zealand.
Kathmandu chairman James Strong addressed investor concerns about a share price that has languished since it first listed three years ago.
"When the company was floated it was before the retail economic downturn, and the pricing was based on the growth in the earnings. After the float, we ran into the 'Myer effect' where retail stocks remain well below their floated price," Mr Strong said.
Economic conditions were likely to continue to inhibit discretionary spending, said Mr Halkett.
The company said it was committed to expanding in the UK market but not through stores with sales growth being driven by its online service.
"Removing seasonal effects, our outdoor category is on trend," Mr Halkett said.
Morning & Afternoon Newsletter
Delivered Mon–Fri.