Reaching for Skyfall-level ticket sales
NEW blockbuster characters - Katniss Everdeen, Ted the foul-mouthed bear - joined some familiar ones (Batman, Bond, Baggins) to deliver an expected lift to movie-going in North America this year, raising attendance by 5.6 per cent after two years of declines.
About 1.36 billion people are expected to see films this year, compared with 1.29 billion in 2011.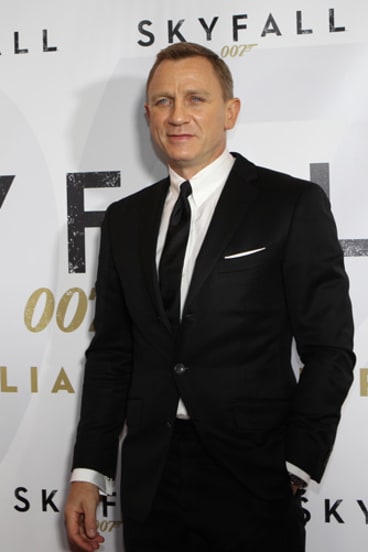 Takings at US theatres are predicted to jump by 6 per cent, to $US10.8 billion, according to Paul Dergarabedian, a box-office analyst for Hollywood.com. Ticket prices have remained the same.
The anticipated rise in attendance would be the industry's biggest yearly increase since 2002.
Lately, studios and publicly traded theatre chains such as Regal Entertainment suffered drops in annual attendance, which resulted in them charging more for admission and concessions.
The expected rise in attendance comes despite a poor summer season, in which studios typically take 40 per cent of their year's revenue. Summer ticket revenue fell 3 per cent and attendance hit a 19-year low.
The July theatre shootings in Colorado kept some people home, though many films were simply mediocre.
But how Americans respond to movies became less important to studios this year.
Look no further than Ice Age: Continental Drift, from 20th Century Fox, to understand why.
US ticket sales for the fourth instalment in the animated series, were $US161 million, a 24 per cent decline from Ice Age: Dawn of the Dinosaurs in 2009, after adjusting for inflation.
Then why is Fox thrilled with its performance and developing a fifth chapter? Because Continental Drift took $US714 million overseas, including $US68 million in China.
Movies are a cyclical business in which a couple of hits - or misses - can whipsaw results. To that end, analysts emphasise that 2012 benefited greatly from just two films: The Hunger Games in March and Skyfall in November.
Backed by a social media marketing campaign, Lionsgate's Hunger Games became the No.3 movie of the year, taking about $US408 million domestically, and a global total of $US686.5 million.
The Avengers, from Disney's Marvel Studios, was the No.1 movie, taking in $US623.4 million in North America, part of a global total of $US1.51 billion - while The Dark Knight Rises, from Warner Bros, was second, taking in $US448.1 million, for a global total of $US1.08 billion.
Skyfall, from Sony and MGM, demonstrated how an ageing franchise can be reinvigorated if new instalments are worth seeing. Skyfall has taken $US280 million in North America and $US694.3 million overseas, making it one of the best-performing James Bond movies, even adjusting for inflation.
Morning & Afternoon Newsletter
Delivered Mon–Fri.