Retail figures downbeat in US and Britain
US HOLIDAY retail sales this year have grown at the weakest pace since 2008, when the country was in a deep recession.
This year, the shopping season was disrupted by bad weather and consumers' rising uncertainty about the economy.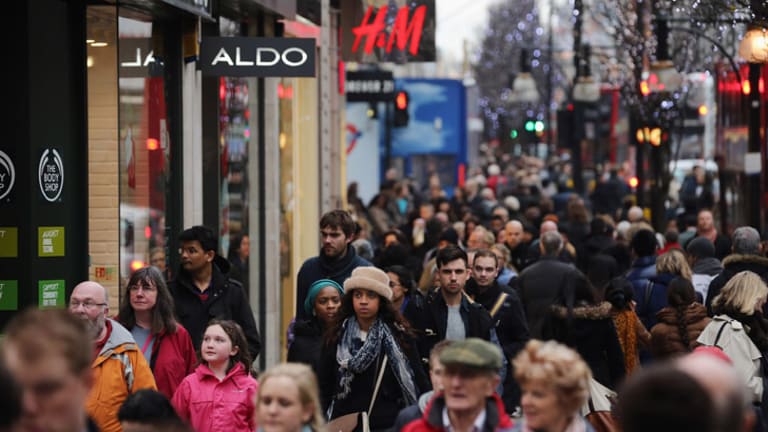 A report that tracks spending on popular holiday goods, the MasterCard Advisors SpendingPulse, said on Tuesday that sales in the two months before Christmas increased 0.7 per cent compared with last year. Many analysts had expected holiday sales to grow 3 to 4 per cent.
In 2008, sales declined by between 2 per cent and 4 per cent as the financial crisis dragged the economy into recession.
Last year, by contrast, retail sales in November and December rose between 4 per cent and 5 per cent, according to ShopperTrak, a separate market research firm.
A 4 per cent increase is considered a healthy season.
Shoppers were buffeted this year by a string of events that made them less likely to spend - superstorm Sandy and other bad weather, the distraction of the presidential election and grief about the massacre of schoolchildren in Newtown.
The numbers also show how Washington's current budget impasse is trickling down to shops and unsettling consumers.
If US consumers remain reluctant to spend, analysts say, economic growth could falter next year.
The poor trading report from the US follows a similarly downbeat set of retail figures emanating from Britain.
UK retail sales unexpectedly stagnated in November as spending at department stores slumped the most in almost two years.
Sales, including fuel, were unchanged from October, when they fell 0.7 per cent, the Office for National Statistics reported in London. The median forecast of 22 economists in a Bloomberg News survey was for a 0.4 per cent increase.
Sales at non-specialised stores, mainly department stores, fell 1.5 per cent, the most since February 2011. The strongest growth was in electrical goods, boosted by tablet computers such as Apple's iPad.
The figures added to signs of weakness in consumer spending in the build-up to the Christmas shopping season after the Confederation of British Industry said last week that retail sales growth cooled in December. Increases in electricity and gas prices are keeping pressure on consumers as inflation continues to outpace wage gains.
"The economic outlook has got worse and consumers are probably still really uncertain," said Rob Wood, an economist at Berenberg Bank in London and a former Bank of England official. "There's no good news ahead for them in the near term."
The data also showed that online shopping continued to increase and now accounts for 10.8 per cent of all retail sales.
BLOOMBERG, AP
Morning & Afternoon Newsletter
Delivered Mon–Fri.