A cheeky approach to business growth
It takes a lot of guts to advertise your services on your competitor's website. But that's exactly what Mike Larsen did last week when he placed an ad for "Australia's worst employee" on jobs site seek.com.au.

Larsen is the CEO of Insidetrak.com.au, a jobs site he launched in September that features reviews of employers from past and current employees. His ad for "Australia's worst employee" also featured a link to a cheeky YouTube video featuring fictional character Derek Wadsworth, reminiscent of the slimy manager David Brent in TV series The Office.

Instead of enlisting the likes of comedian Ricky Gervais, it's actually Larsen who flexes his acting muscles to star in the video. (And he does a pretty good job.)

It's just one of the guerrilla marketing tactics that Larsen has used to spread the word about . The site operates in a similar way to restaurant review sites or travel review portals such as Tripadvisor.com.

Reviewers can comment and rate everything from workplace culture to remuneration and opportunities for advancement. Similar sites include Glassdoor.com.

The inside scoop on employers
"The biggest issue people have when looking for a job is to find out what it's really like to work there," says Larsen. "Insidetrak.com.au is a social media site and it's intended to emulate the opinion you would get from someone in a social setting."

This a big gamble for Larsen, 42 , who has recently held senior positions in the corporate world - including over the past five years as director of national sales of Monster.com in the US. Prior to that, Larsen was chief executive of a recruitment firm in Sydney.

"I had been thinking about a way to provide a more open ecosystem, one that was a more information-rich experience for candidates," says Larsen. "Then I went to a conference and listened to a social media expert talking about what he saw in the future of recruitment. It validated a lot of what I'd been thinking about. So I realised I had to stop thinking about it – and get on to doing it!"

From corporate to start-up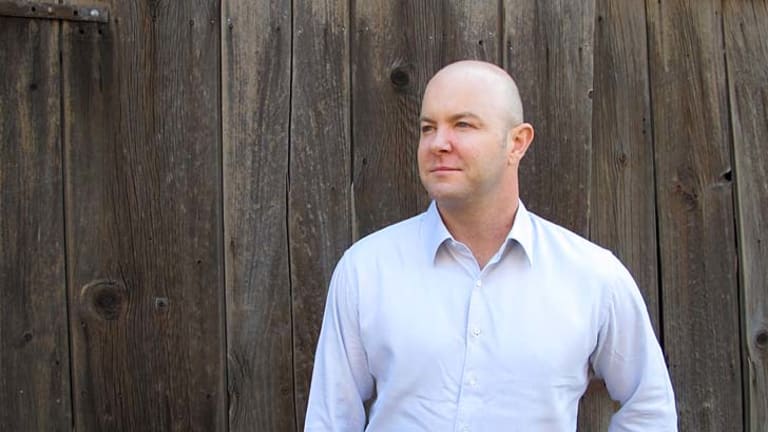 He took the plunge into the uncertainty of start-up life when he quit his role at Monster.com this August.

Larsen, alongside two "angel" investors, collectively invested $500,000 to kickstart the business. He currently owns 80 per cent and plans to undertake another round of capital-raising in 2013.

The development and building of the site has cost more than "six figures", according to Larsen, who adds that while marketing is important, he has steered away from big-budget marketing campaigns. "We've focused more on viral and guerrilla marketing tactics."

Punking your competitors
It's one of these tactics that resulted in Seek pulling down the ad for "Australia's worst employee", which led people to InsideTrak. Seek also cancelled Larsen's account. "It's a bit cheeky and I assume that Seek have got a pretty good sense of humour about these things," says Larsen. "They don't have much to fear from us right now."

The reality is that Larsen does hope to capture some of Seek's market share. Although Insidetrak.com.au is currently primarily a review site, it plans to charge companies to feature jobs at the top of search results in a pay-per-click model similar to Google AdWords. Companies can also create a public page on the site, a feature that's free until the end of March, but will attract a monthly fee thereafter.

Big plans, big goals
"The online recruitment advertising sector in Australia and New Zealand is about a $350 million annual market, with Seek having a 70 per cent market share, according to their annual report. I believe that InsideTrak has the potential to reach a market share of 10 per cent within five years," says Larsen.

It's a bold goal for a start-up that wants to take on strong, incumbent competitors. And transitioning from the life of a corporate executive to being a start-up founder has had its challenges. For one thing, the hours are longer.
"In my corporate job, I would have worked about 50 to 55 hours a week. Now it's more like 70 to 75 hours," says Larsen, who has a wife and two small children.

Challenges and obstacles
There are also cultural adjustments. At Monster.com, there were 5500 staff. His new venture has six. "I've gone from a very strategic role to one that's very, very tactical," he says. "It's literally the difference between 30,000 feet and three feet, and I'm changing gears like that several times a day. It can be a challenge to focus on the bigger picture when you're busy solving the day-to-day issues of the website. You also need to spread the word about the business; I think that's the biggest challenge."

However, Larsen has tackled this challenge head-on. His video as Derek Wadsworth has reached close to 10,000 views at the time of publishing. The character Derek even has his own Twitter account and describes himself as "Australia's worst boss".

"We're certainly planning to promote Derek Wadsworth more," he says. It's a marketing stunt that could pay off and see InsideTrak challenge the status quo of the online recruitment industry in Australia.

If it doesn't work, all is not lost. I'm thinking that Larsen may have actually stumbled upon a promising alternative career. Judge for yourself here:


Morning & Afternoon Newsletter
Delivered Mon–Fri.