Do tradies actually want work?
Our house needed some repairs. Unsure about the job's scale or cost, we sought five quotes from tradespeople and a range of views on how to fix the problem.
Each tradesperson was polite and helpful. Each seemed eager to do the work, even though it was a smaller job than first thought. Each spent half an hour assessing the work, providing advice, and preparing a quote, plus their travel time.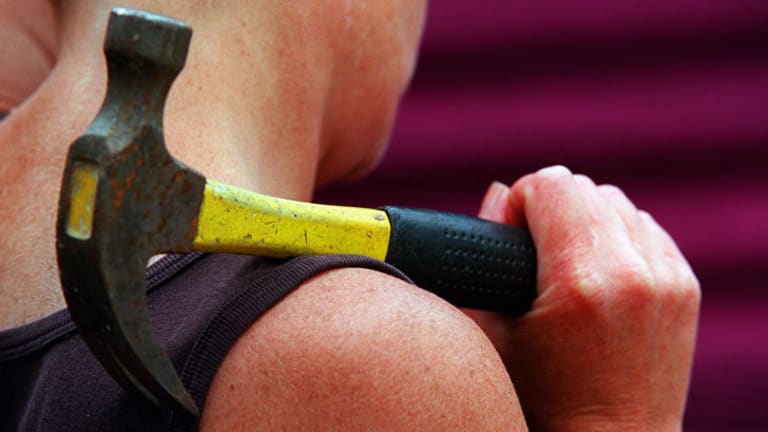 Remarkably, none followed up their quote. We chose a firm, signed the job order, and never heard back from the four firms that missed out. Some of them spent considerable time crawling under our house and checking walls – too much work to let slide without even a phone call.
It's not the first time. We've had tradespeople provide quotes for painting or other jobs, and never follow them up. If we don't call, they don't call.
Perhaps it's the job. Perhaps some tradespeople are jaded by prospective customers who seek too many quotes. But friends say they, too, have had little follow-up from tradespeople after receiving quotes.
I'm sure some tradespeople have strong sales processes when providing and following-up quotes. I just haven't met them yet. Don't take this as a criticism: I know many small trades firms are juggling work: when a job is locked in, they can't take on other work, so don't follow up quotes. It's a case of first-in, first-served.
And plenty of firms in other industries have shoddy practices with quotes. They submit a tender and do nothing to follow it up. They don't try to salvage work if they miss out. Or they provide too much free advice for firms through their tender, for nothing in return.
What's your view?
Are you surprised by tradespeople that provide quotes and do not follow them up?
Do you hear from firms that miss out on work?
Do these firms do anything to win your business next time around, or gain your referral?
We had a different experience with a window-furnishings firm that supplied a quote for blinds. A representative called three days after submitting the quote to ask if we needed further information. And a week later, enquired if we had made a decision on the quote.
On losing the job to another firm, we were asked for a chance to provide a lower quote to get the work. When that did not work, the representative asked if the firm could call back in a year to check if we needed more work done, and would welcome our referral to friends or family.
I would gladly refer the company, and will consider it next time. The firm was hungry for work. The only thing missing in its sales process was a follow-up marketing campaign to alert us to special offers, or perhaps a tailored offer to get prospective clients over the line.
Still, its sales process was light years ahead of tradespeople who do the hard work, provide the quote, and leave with barely any sales push or follow-up. Larger firms, in particular, should train staff who provide quotes to promote their firm more in the process. No customer wants too much of a hard sell, but the sales push from some firms is almost non-existent.
Perhaps some tradespeople are jaded by prospective customers who seek too many quotes.
When providing the quote, tradespeople should ask if they can call within seven days to provide more information, if required. This puts prospective customers on notice that they have to make a decision, and the follow-up calls make it that bit harder not to choose them.
If the quote is unsuccessful, ask why. Having spent half an hour assessing the work and giving free advice, tradespeople have a right to expect feedback on their quote. Losing this piece of work does not mean losing the prospective customer forever.
Most of all, ensure there is a process to record the customer's details and email address, via the quote. Maintain a database of prospective leads and consider low-cost communication – such as an occasional e-newsletter – to keep people engaged with the business.
I know what you're thinking: small tradespeople don't have time or resources to go through this process. They get the work, or they don't. They move on to the next job, not worry about marketing to timewasters looking to squeeze them for free advice and the lowest price.
Even so, the sales approach of too many trades firms seems haphazard; quote for as many jobs as possible, win some, and juggle the work. That approach might sustain a small business. But it will not build a larger business or make the owner's life easier.
For that to happen, firms must treat every sales quote like an investment. They need a return on that hour spent providing the quote and travelling to and from the job. It could be a short-term return from winning the work; a medium-term return from referrals, or a long-term return when the business is sold with a big database of prospective clients, and a stronger brand.
Morning & Afternoon Newsletter
Delivered Mon–Fri.