Facebook partners with retailers to test 'want' button
Facebook is testing a feature that lets users of the social network create "wish lists" of home furnishings, clothing and other retail products, laying the groundwork for what some believe could be an eventual push into e-commerce.
Facebook said it is working with seven retailers, including Victoria's Secret, to test the new feature that will allow certain users to flag images of desired products by clicking a special "want" button.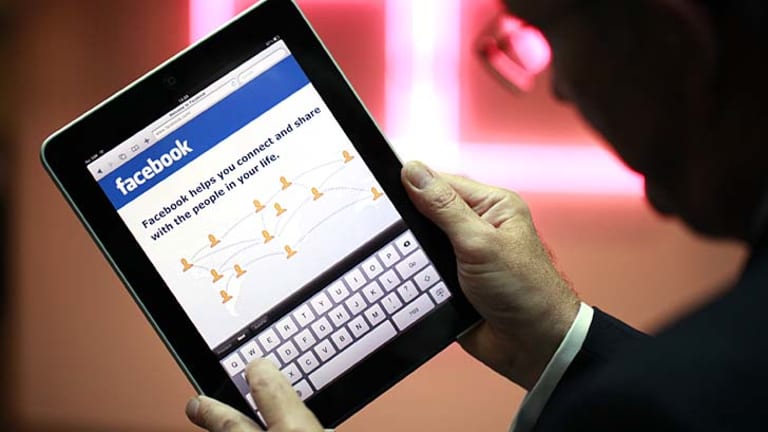 "People will be able to engage with these collections and share things they are interested in with their friends. People can click through and buy these items off of Facebook," the company said in a statement.
The feature, which Facebook has dubbed Collections, could help Facebook play a bigger role in the online commerce market by encouraging its one billion users to buy products for their friends and by sending shoppers directly to online stores.
A Facebook spokeswoman said the company does not receive a fee when someone purchases a wish list item on Facebook from a retailer's site.
But Robert W. Baird analyst Colin Sebastian said the new Collections feature could open up new sources of revenue for Facebook, whose stock has taken a drubbing as concerns about its long-term money-making prospects have mounted.
"E-commerce is one of the best ways to monetise the internet," said Sebastian.
"Thinking about how large they are as a platform and how engaged people are, there are lots of levers they haven't pulled yet in terms of monetisation," he said. In addition to potentially collecting a transaction fee for referring users to an e-commerce site, Sebastian said that retailers might also pay Facebook to promote products featured on users' wishlists, similar to the way the Facebook's current ads function.
Shares of Facebook finished Monday's regular session down 2.4 per cent at $US20.40. Earlier on Monday, BTIG analyst Richard Greenfield downgraded Facebook to a "Sell" rating.
In a note to investors, Greenfield cited concerns about the company's advertising business, particularly Facebook's nascent efforts to expand the business onto the mobile devices that its users increasingly access the service from.
Facebook's new Collections feature will gradually be offered to all of its US users, the company said.
Some users will see the "want" button as part of the test, while others will see a button inviting them to "collect" an item or to "like" an item.
Unlike Facebook's existing "like" button, the feature that Facebook is testing will showcase the "liked" item within a user's Timeline profile page.
Facebook is also testing the Collections feature with Neiman Marcus, Michael Kors, Smith Optics, Wayfair and Fab.com.
Reuters
Morning & Afternoon Newsletter
Delivered Mon–Fri.