Fashionable flocking to the nest
Birdsnest owner Jane Cay is keeping her boutique real in Cooma and booming on the net, Megan Doherty writes
The countdown to Christmas is particularly frenetic in the Cay household - Jane Cay is overseeing her successful online fashion retail business birdsnest and husband Oliver (''Oli'') is busy making sure thousands of sheep are shorn on time.
Cooma is the unlikely location for a burgeoning internet-based fashion house but Jane has made it work and revelled in being able to foster a business in a regional setting - and how.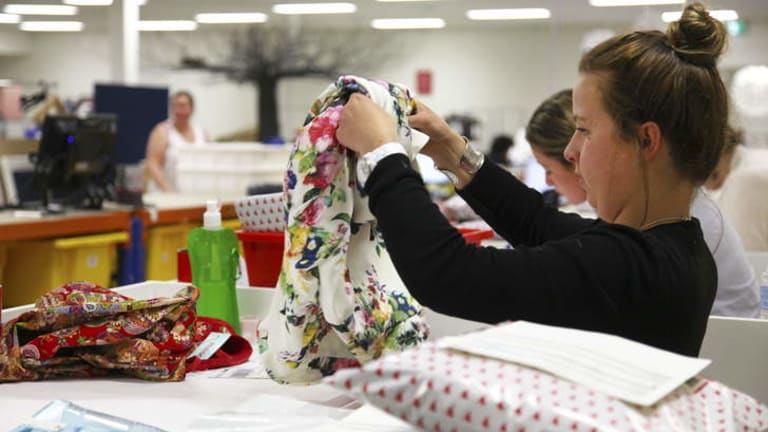 The business now employs 90 people in Cooma, and its headquarters has recently doubled in size as a former supermarket was leased to accommodate more warehouse space. A birdsnest office has also opened in Sydney. And there is talk of starting a birdsnest label.
Jane is also being recognised as a leader in online retailing, hand-picked to attend the Prime Minister's Forum on the Digital Economy earlier this year, in which she was chosen to sit alongside Julia Gillard in a room that also included executives from Google, Microsoft and Virgin Australia.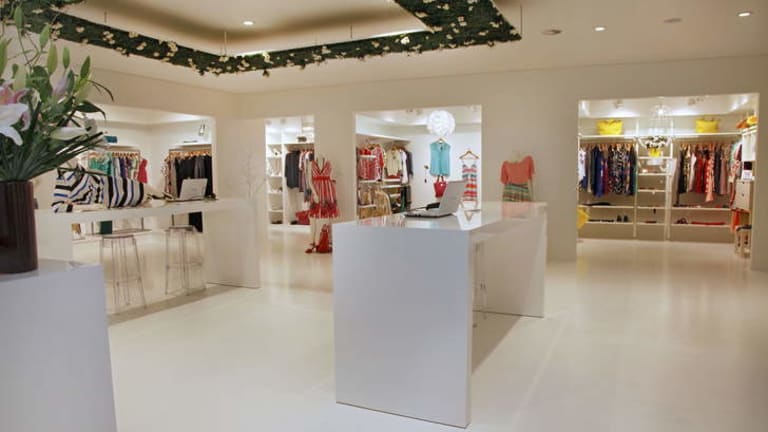 The 34-year-old mum seems to take it all in her stride, exuding a sunny-girl optimism and a genuine desire to ensure women buy clothes that make them feel good.
She and Oli live with their three children on a property south of Cooma, which means a 130-kilometre round-trip to work for Jane as she oversees the goings-on of the birdsnest empire in a town better known for the Snowy Mountains Hydro-Electric Scheme and a McDonald's stop-over on the way to the snow. It's a journey she's prepared to make so they can ''live in the slow lane and work in the fast lane''.
Born and bred in Cooma, Jane studied commerce at the University of New South Wales in Sydney and vowed never to marry a farmer. But fate intervened, she married Oli and found herself back in Cooma wanting to start a business of her own. When she started her degree in 1996, the internet was just entering the mainstream and Jane had to be convinced of its potential.
''I left school not being able to turn a computer on, literally. Computers were for nerds and boys,'' she says.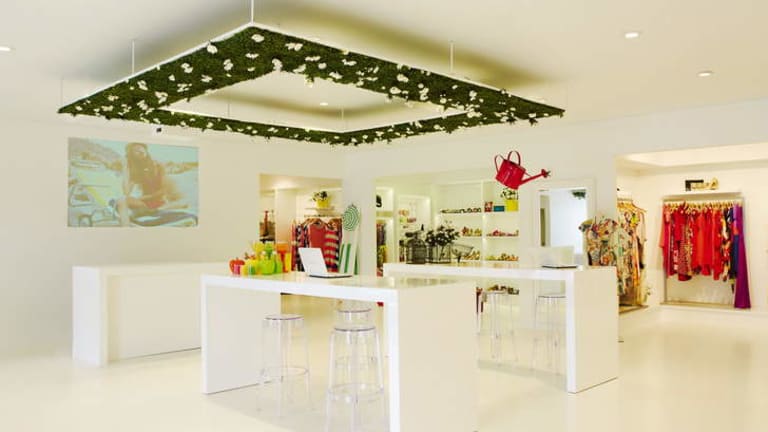 The daughter of an accountant, Jane had always loved business - even selling biscuits at markets from an early age. When her degree called for her to also study information systems, she was quickly hooked into the internet revolution.
''All of a sudden I was like, 'Wow, this thing called the internet is really going to transform business','' she says. ''I'm passionate about business but systems in business. All of a sudden I saw the power of that and the power of understanding that.''
She secured her dream job as an e-business management consultant with IBM, only to give it up to move back to Cooma to be with Oli. She bought an existing fashion store in the main street of Cooma in 2004, and found she loved being on the shop floor and seeing women literally feeling better after a little retail therapy.
''We had women coming in and feeling one way after they'd just had their second baby, and if we got them in a dress that held them in the right places, they walked out feeling a million dollars. There was a lot of joy in that,'' she says. ''While we're not saving lives, we are putting smiles on girls' faces.''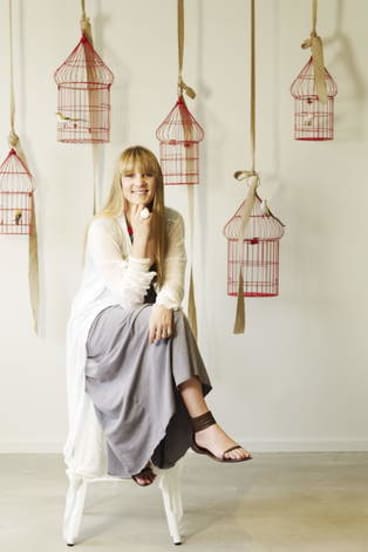 I'm passionate about business but systems in business. All of a sudden I saw the power of that and the power of understanding that.
The internet side of the business came after the store reached ''a million-dollar turnover in a town of 8000''. ''We'd reached our capacity. Literally there were no more women left in the Snowy Mountains,'' Jane told the PM's forum.
Rather than follow the traditional model and open another physical store elsewhere, she went online and started birdsnest.com.au four years ago.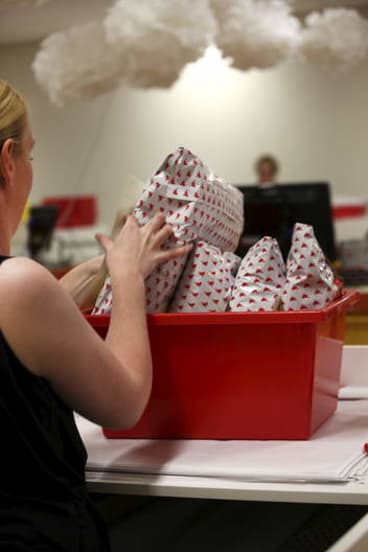 ''Internet shopping in the US and Europe was really taking hold and I thought, 'Wow, no one is really doing that really well here yet'. And that's when I thought, 'Well, why can't we do it? Take this great bricks-and-mortar store and put it online?','' she says.
The website sources affordable labels from around Australia and showcases them to the infinite online market.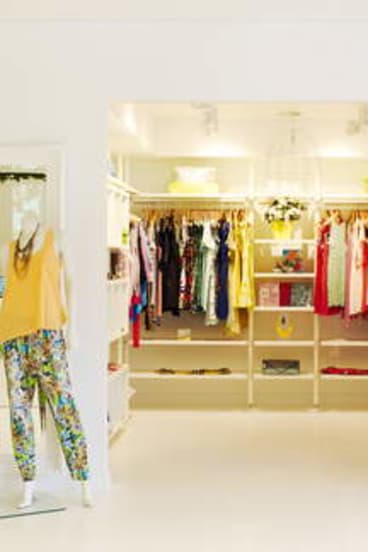 ''We're not high-end fashion. We're about being a very approachable, very friendly place to shop, where hopefully all women of all ages feel comfortable being,'' Jane says.
The online business started slowly. Birdsnest employee Danielle Frezza, who was there in the beginning, remembers being able to walk to the post office with a couple of parcels to send off in the early days. Soon she graduated to putting the parcels in a shopping trolley to take to the post office, then the boot of a car and then finally she had to get someone in a truck to make the deliveries.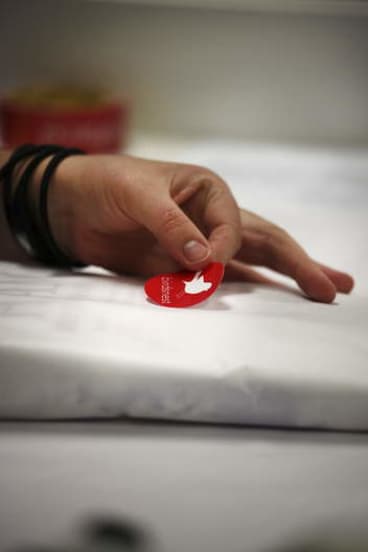 There are now more than 500 packages being sent to Birdsnest customer each day.
Jane says 93 per cent of their sales are now made online, the rest through the physical store, which has moved further up the main street in a shopping centre that reveals nothing of the scale of operations going on behind the scenes.
The birdsnest store or ''showroom'' is a light, bright space that wouldn't look out of place in Paddington or Prahran.
But behind it is the real work. There are rows and rows of products warehoused and catalogued, ready to be sent off to customers. There are graphic designers, buyers, social media experts, packers, accounts staff, stylists, software engineers, make-up artists, photographers and models all employed by birdsnest. Most work in a large, open-plan office where Jane, aka ''Big Bird'', shares a desk unobtrusively among her employees.
All the products that come in to be sold online are styled and photographed in-house. Jindabyne photographer Stephanie Lees works at birdsnest three days a week, thrilled to be doing something creative so close to home. Canberra schoolgirl Ruby Schofield, 17, travels to Cooma once a week to model the clothes for the online catalogues. ''It's a great opportunity,'' she says. ''So many of my photos are live on the internet every day.'' Stylist Hannah Knight, 23, graduated from the Canberra Institute of Technology's fashion course last year.
''It's been great. I've learnt a lot,'' she says. ''Everyone is so open and we have a lot of fun.''
Even the employee lunchroom has floor-to-roof mirrors for regular yoga and hip-hop classes.
Jane is also passionate about the small touches that make a difference to her customers. Each buyer gets a handwritten note with their purchase. The clothes are curated online so that customers can buy according to body shape (''big boobs'', ''no waist'', ''cankles'') or personality (''yummy mummy'', ''classic woman'', ''corporate girl'').
Customers can also create their own profile so birdsnest can direct them to the most suitable clothes. Prime Minister Gillard told the digital economy forum she was signing up as a new birdsnest customer.
''And I can't wait for the customisation. Lifestyle will be 'frantic' and body shape will be 'much commented upon','' the PM said, laughing.
There are also attempts to link the online store with the bricks-and-mortar showroom. Each dressing room in the birdsnest store has an iPad in which customers can order other sizes and styles direct from the warehouse which will be hand-delivered to the dressing room. There is also individual styling available. Seventy per cent of customers are return customers. But despite the success of birdsnest, Jane says she is committed to Cooma and to the business staying there. She wants it to be the best, if not the biggest.
''We're a family business. We're very much about a sustainable business model. We're not in it to sell out. We want to stay in this community,'' she says.
Wearing a Howard Showers tribal maxi, orange polish on her toenails and a large daisy-yellow Polka Luka ring, Jane is the perfect advertisement for her business. But she maintains she's no fashionista. She's up at five to get the day organised for children Bella, seven; Penelope, five, and Arthur, one. Being able to juggle the family with her job is down to having ''an amazing partner''.
''Oli, because he's farming, we've really been able to share the parenting a lot. And we also have Marie, she's like the surrogate grandmother. She also does the payroll for the store. She's very multi-talented. But lots of help, which is the only way really.'' Help also comes from her own parents Mick and Robbie Boyce, who still live in Cooma.
Jane says her main mission now is to provide an interesting and challenging workplace for her employees. And she wants to ensure that her customers continue to be delighted by shopping with birdsnest.
''That's what we really want to hold on to, those personal touches and that element of surprise,'' she says.
Morning & Afternoon Newsletter
Delivered Mon–Fri.