Near-miss inspires bankruptcy battle
When Christian Oey was in the depths of depression, he somehow managed to find a voice to negotiate himself clear of bankruptcy.
In the late '90s, Oey's advertising agency ran into trouble when it accrued $700,000 worth of debt, yet only had $100,000 in the bank.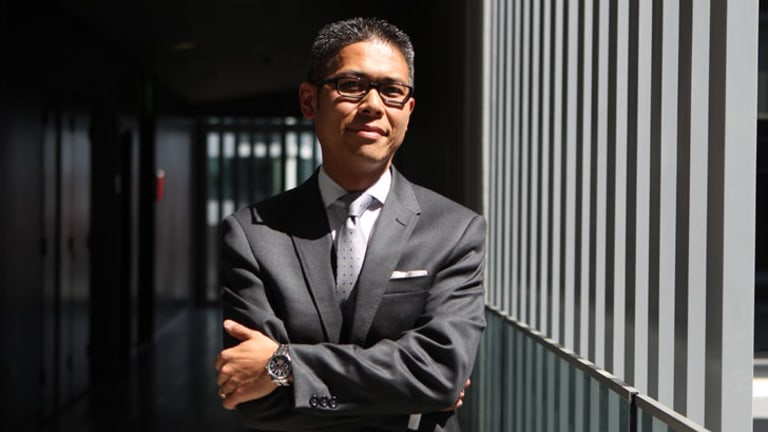 Then a young entrepreneur, Oey says he grew the business too fast, taking on clients with shady credit backgrounds.
The money stopped coming in and the business collapsed. As director, he became personally liable for the business' bills, the situation made worse by personal guarantees he'd signed with suppliers.
"I really didn't want to go bankrupt, lose my home and suffer the ramifications of being bankrupt," he says.
Oey says he paid bankruptcy lawyers to help, but they did nothing. Out of necessity, Oey, who now runs the business NoBankruptcy, became his first client.
One week before bankruptcy, Oey called up every one of his 50 creditors and negotiated - if he went bankrupt they would end up with nothing. Deals were struck and he was able to fund his debts with what was left in the bank.
Oey is now helping other people drowning in debt find a way out.
"When they come to us, they are suicidal, depressed," says Oey. "They haven't told their families for at least 18 months. Collectors are calling them and they're carrying a burden of secrecy.
"They have even gone to loan sharks. We are their last stop before bankruptcy station."
In Australia, being bankrupt usually lasts three years but the bankruptcy is permanently recorded on the National Personal Insolvency Index. Overseas travel is limited and directorship in companies is not allowed without court permission.
After Oey's success in steering clear of bankruptcy, he was approached by a number of relatives wanting him to do the same for them.
A newspaper advertisement soon attracted mums and dads who had ordinary incomes, but spiralling debts. "I had a client with a $70,000 salary, but 25 credit cards and up to $600,000 in debt. She would fund one credit card with another. How can banks just keep giving out credit like that?" Oey says.
Clients' problems can start with a redundancy, illness or even an ill-advised purchase. Repayments become tighter and many cannot resist the offer of a credit increase.
NoBankruptcy operates alongside several other similar debt negotiation businesses, some who offer alternatives to bankruptcy known as Part 9 or 10 debt agreements, which Oey describes as "unethical".
He says they appear to provide a way out of full bankruptcy by allowing clients to pay in parts but their names are still recorded on the National Personal Insolvency Index.
No Bankruptcy instead provides an informal debt negotiation with creditors.
Before taking on new clients, Oey says his business does an extensive background check, starting with a phone interview.
Clients then fill out a detailed financial statement down to how much is spent on cigarettes and birthdays.
At a face-to-face meeting, NoBankruptcy asks potential clients to provide proof of their financial position.
"We spend a long time establishing trust with banks and agencies. If they see a NoBankruptcy client, they know these clients must be genuinely at wits' end," Oey says.
Consequently, NoBankruptcy does not advertise its services widely.
"We can't market ourselves too much because we don't want to exploit the goodwill we have with banks, or pick up wrong clients. We are not interested in the guy who just wants a dodgy scheme," Oey says.
His team believes debt addiction can be fixed through education, which is provided through blogs.
This is part of the service for which they charge a fee, which is dependent on the size of the debt but ranges up to 15 per cent.
"People ask if we are taking advantage of people who are broke. Well, are doctors taking advantage of sick people? We don't do this for money but we make money to help more people. A lot of our clients pay us in small instalments, whatever they can afford," Oey says.
Follow MySmallBusiness on Twitter @MySmallBusiness
Morning & Afternoon Newsletter
Delivered Mon–Fri.