Private equity mulls sale of Lorna Jane
A stake in activewear brand Lorna Jane could be up for grabs with private equity firm Champ Ventures considering selling out.
Lorna Jane has retained KPMG to "conduct a strategic review" of the brand, with the accounting firm due to report back to shareholders in a few months.
Founders Lorna Jane and Bill Clarkson opened the first Lorna Jane store in Brisbane in 1990 and since then the activewear brand has grown to encompass 125 stores in Australia, 32 stores in the United States alongside online stores in both countries.
With leggings becoming the new jeans, Lorna Jane has expanded to China, New Zealand, Canada and Singapore.
Champ took a 40 per cent stake in Lorna Jane eight years ago for an undisclosed sum and at the time Ms Clarkson told Fairfax Media the private equity investment would drive the brand's national expansion.
"The deal with Champ also showed people that Lorna Jane was a serious player in the retail market," she said. "It was good for the company as we had to be more serious about things like having regular audits. It was inspiring for Bill and it certainly made us step up a notch."
In Lorna Jane's most recent financial results, lodged with the Australian Securities and Investments Commission on  June 30, 2016, the activewear brand reported turnover of $195 million, a 4.4 per cent increase on the previous year.
Growth was mainly from Lorna Jane's overseas stores with the business reducing its shops in Australia from 156 to 151 (this has reduced further to 125 stores).
"The group is currently reviewing its store network, cognisant of the customer's evident shift in purchasing behaviour from physical stores to digital channels," Lorna Jane's results state. The company reported a 10 per cent growth in its Australian online channel."
In a statement released on Monday, a spokesperson for Lorna Jane said there was a lot of interest in the activewear brand.
"Given the strong performance of Lorna Jane and the activewear and wellness categories globally, there has been a high level of inbound interest in the company," the spokesperson said.
"As a result, Champ Ventures and the founders feel it is a good time to take a step forward and consider their options for the company's future. KPMG has been retained to conduct a strategic review of Lorna Jane and will report back to the shareholders over the next few months."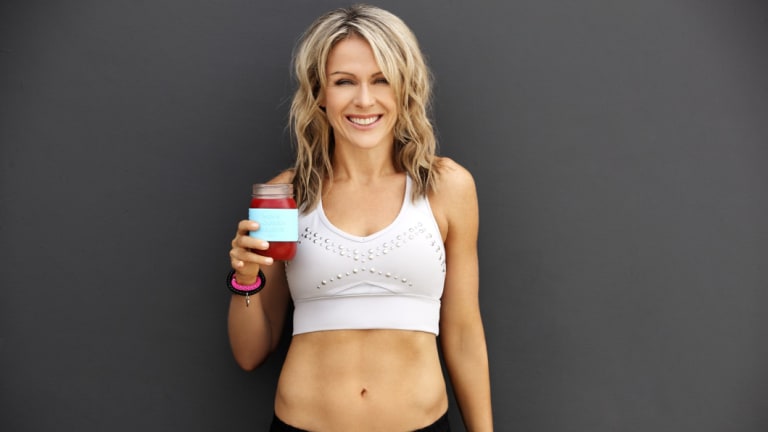 The Clarksons will remain with the business.
"They remain absolutely committed to the company and see this as part of a broader strategy to further grow the brand to reach its full potential," the spokesperson said.
Fairfax Media contacted the Clarksons and Champ for comment but did not receive a response prior to publication.
KPMG declined to comment.
Cara is the small business editor for The Age and The Sydney Morning Herald based in Melbourne