So you think you can create an app?
Another day, another smart phone app success story. It's enough to give any entrepreneur itchy fingers — until you consider those 400,000 apps on iTunes that have not once been downloaded.
Chief executive officer at mobile design and development agency Alive, Luke Harvey-Palmer, says creating an application is a much more involved process than many people realise: it is expensive, technically complex and there's that pesky issue of appealing to the whims of the consumer.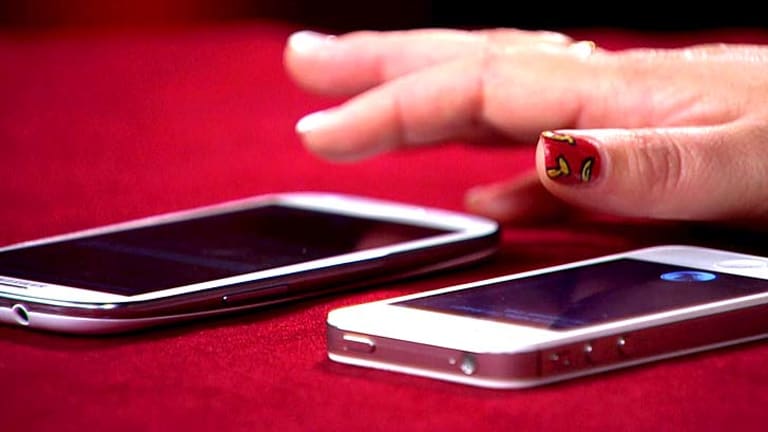 "Trying to sell to consumers, to get them to download and pay for them, is a hard slog," Harvey-Palmer says.
"People need to take a reality check about what the opportunity really is in this space."
Here are five tips from go to whoa for an entrepreneur setting out to create an application.
1. Come up with a good idea
"A good idea is one that is solving a problem that people are genuinely interested in," Harvey-Palmer says. "Most ideas are not well researched, they don't have an instinct for solving problems. It's pie-in-the-sky stuff."
He says the best place to start is to think about what the real problem is that you're trying to solve. "We look at a lot of game applications for ideas — we talk about the social business side of design. How do you connect people using applications? How do you 'gamify' an application?"
2. Delve deeper into the idea
Once you have a truly good idea that will solve a problem, you need to dig deep to stretch the idea to its limits and make it as good as it can be.
"The best stuff you will see comes from great ideas and great ideas come from having a framework — force yourself to go deep."
Harvey-Palmer says examples for frameworks include the Edward de Bono "Six Hats" method, or the player types often used in gaming: killers, explorers, acquirers and socialisers.
The method that Harvey-Palmer and his team regularly use at Alive is a motivational theory, based loosely on Maslow's hierarchy of needs.
"We look at what motivates users. The most important thing is that people use it, so people have got to be motivated to use it. People want six things: certainty, importance, variety, connection, contribution and growth."
Harvey-Palmer says his team will often spend months working with a business to fine-tune the idea and design of an application.
3. Build it
There's nothing more short-sighted than trying to build the cheapest application possible, Harvey-Palmer says.
"The most expensive part is the ongoing support and development and life of the app, so why cut corners on building it? If you spend a lot of money upfront and get the right people, then the application that lives beyond release will be so much more effective for you."
Harvey-Palmer says the process starts with finding the right person to build your application. "It is vital that you find someone you get along well with, that you trust and that you know," he says.
To help communicate your idea and vision to the developers it can be useful to create a working prototype, concept flow or create a wireframe and user-experience mapping of your ideas, Harvey-Palmer says.
"People [you're working with] go 'Oh right' — the penny drops for them. This will get you clarity and you won't get into trouble for going over budgets."
4. Make money from it
There are four main ways to commercialise an application, and it's worth keeping in mind that consumers can be fickle and surprisingly difficult to sell to, whereas government and big business will find the funds to buy an app if it offers a business solution, Harvey-Palmer says.
"There's nothing more motivating for business than if they've got a serious problem that needs solving."
One approach is to charge a download fee for your app via the Apple Store. Another is to offer the app for free and include in-app purchasing (for example to upgrade features or to purchase "objects" or levels of access within a game).
A third way is the subscription model, which Harvey-Palmer says Apple is working on to make it easier for people to subscribe to application services.
And the fourth model is licensing the application to government or large organisations. "You charge them to build the app and charge a licence fee for ongoing use for the life of the app."
5. Make it an ongoing success
A successful app is an evolving product, regularly being updated with new features and compatibility with operating systems.
"The beauty of an application is that it's always on the device, so I've got this ongoing relationship with my customer, with my user," Harvey-Palmer says.
"It's about having a roadmap for how you can use releases of new features to keep in the front of your user's mind."
Another key to success, says Harvey-Palmer, is having a close working relationship with the developer-relations teams of Apple, Google and Microsoft so you can develop your products in line with new operating systems as they are created.
Overall, the process of creating a successful app is one that requires deep thinking, patience, investment of capital and persistence.
"Building a truly beautiful app that solves the problem and that works is not easy. Getting the design right for a mobile device is absolutely vital and it's a lot of work: it's a tiny interface, and there are a massive amount of user-experience constraints such as battery life, and a phone can ring in the middle of using the application. It's one of the toughest things on the planet."
Follow MySmallBusiness on Twitter @MySmallBusiness
Morning & Afternoon Newsletter
Delivered Mon–Fri.