Tax time: Not everyone has their head in the clouds
Cloud accounting is increasingly popular among SMEs, but some small business owners are pushing back. As tax time approaches, we meet a cloud user, and a non-cloud user to find out what works for them, and why.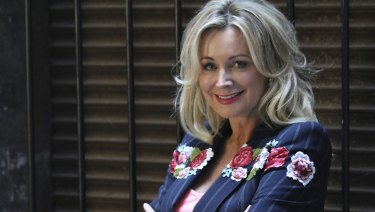 The cloud user:
Business: Taurus Marketing, Sydney
Service: Marketing and PR for IT businesses and entrepreneurs
Staff: 10 plus freelancers
Turnover last financial year: Around $2 million
Reason for using cloud: Access to up-to-date information on invoicing
Hiring a new accounting firm six years ago coincided with a move to a cloud accounting platform for Sharon Williams.
The Sydney chief executive of a small marketing firm had been using a bookkeeper for a decade, which she admits had its limitations.
"Every time I needed information about the financials, I had to call the bookkeeper and request that she sent it to me. It was all static information, so it wasn't easy to assess exactly how the business was performing, Williams says.
While initially dubious about moving to a cloud platform, she was keen for better transparency in her financials.
"I was reluctant at first because I knew I'd have to learn how to use it, which is hard when you're busy running your business," Williams says.
But it didn't take long for her to get comfortable with the platform. There was no downtime or extra cost associated with the switch to cloud. "There was no real disruption because the data file was just imported over," she says.
"As it gets nearer to end of financial year, I'm looking at the accounts every day, so it's great to be able to access all my expenses," she says.
A cloud solution gives her the power to access information instantly, she adds. "Cash flow is king, so it's really important that I can see exactly which payments have been made so I can run my business more efficiently."
Williams launched Taurus Marketing 22 years ago, servicing mostly technology clients and entrepreneurs. She has 10 staff on the books, utilising freelancers during busy periods. The business turned over around $2 million last financial year.
Her business used to be based in the outer Sydney suburb of Artarmon, but she moved into an office in the city two years ago in a bid to attract and retain better quality staff.
One person in the business aside from her can access the financials to input expenses into the system and handle quoting. All invoices are uploaded to Receipt Bank and a bookkeeper utilised via her accounting firm then allocates these against one of the various codes for expenses, deductions, etc.
"We're definitely in a good position for expansion now. We're feeling really excited about the future," Williams says.
The transition to cloud also enabled her to do away with the clunky old server from her office, further reducing costs. "I was paying around $3,000 in server equipment and IT costs before I made the switch."
Williams now pays around $1600 a month in accounting fees, which includes four hours a month for a bookkeeper.
"I do worry that some of the accounts is outsourced, but the key is to check everything," she says.
"I admit that sometimes things are put in the wrong category, so it's marked as income instead of an expense. This happens because the bookkeeper doesn't know my business, so I've got to go through and check these things, but I figure I'd have to do that either way."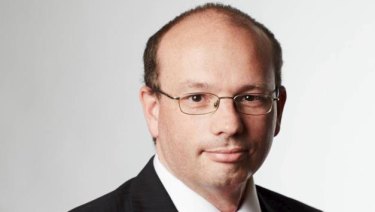 The non-cloud user:
Business: Extreme Networks, Mornington Peninsula
Service: IT services for SMEs
Staff: 23
Turnover last financial year: $2 million
Reason for not using cloud: Data leakage, potential to be cyber hacked, potential for costs to blow out.
Cloud accounting holds no appeal whatsoever for IT business owner James Eling. "I'm purposefully trying to minimise our cloud footprint; there's a long list of reasons why," he says.
He founded the IT business Extreme Networks in 1999. Based on the Mornington Peninsula, about an hour from Melbourne, it mostly services small businesses and employs 23 staff. The business turned over $2 million last financial year.
Concerns over data leakage concerns him. He cited the example of Amazon device Alexa recording a conversation in someone's house and sending it to a contact as an example of what he expects will become increasingly common.
Data privacy concerns also weigh heavily, saying he thinks it's only a matter of time before cloud accounting companies sell purchasing data to third parties.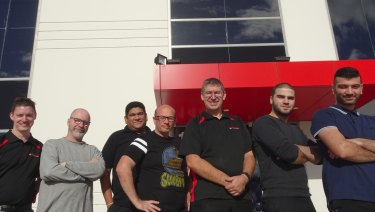 Then there's the financial risks. "What happens if the financial information is shared with the banks? We don't have anything to hide, but what if the banks start denying loans based on the information in the profit and loss statement?" he says.
Eling also believes that cloud accounting companies represent very attractive targets for cyber hackers, as they're a much more lucrative target that a single set of accounts. "We don't think it will be long before one of the cloud accounting firms is breached."
Unreliable internet also complicates matters, while cost blow-outs is another consideration. "One of the challenges for us is that we have multiple people accessing the accounts program we use. Engineers quote from the system, another person is invoicing, and our bookkeeper is in the system, too," he says.
Moving to a cloud accounting platform could cost him $36,000 a year based on the number of users accessing the system.
"It can get quite expensive when you've got multiple users, and if you're at the mercy of a cloud provider, you've got no control over price increases, either."
Administration costs for a server are generally between $50 and $200 a month. "There are costs and procedures that need to be followed around backing up the data, but this is something that can be automated into the cloud, which is one of the cloud services that we do use."
His bookkeeper spends between one and two days a week on the bookwork, plus an additional day a month to reconcile accounts, usually handled on a weekend.
Eling has streamlined his on-site accounting system by implementing bank feeds, which saves time. "Our accountant can remotely access our accounting package, too.
"I admit I know too much about data hacking and cyber crime for my own good, but it's about protecting my business."