'You need every dollar you can get': Company tax cut disappointment
Winston Wijeyeratne's startup Sleeping Duck is on a fast growth trajectory.
Turnover at the Melbourne based mattress business is over $10 million and Sleeping Duck is expanding in Australia while eyeing off entry into the Asian market.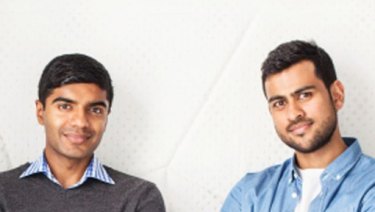 "We created the business out of nothing," Mr Wijeyeratne says. "The more money we have the more we can do."
Sleeping Duck is one of many growing businesses which could be impacted by Bill Shorten's announcement on Tuesday that Labor will repeal already legislated company tax cuts for businesses turning over between $10 and $50 million if elected.
The company tax rate for businesses turning over up to $25 million was cut from 30 to 27.5 cents in the dollar this financial year with tax cuts due for those turning over up to $50 million due to come into force from July 1.
"For startups every dollar matters at the start," says Mr Wijeyeratne. "If we want to be globally competitive we don't need $50 million businesses we need $1 billion businesses and to get there you need every dollar you can to grow. It just makes it harder for us to reinvest."
Mr Wijeyeratne is also concerned about Australia's global competitiveness.
"There are other countries out there with lower tax rates," he says. "The idea of basing tax cuts on business revenue is crazy, simply because a software company with $20 million revenue and a mattress company with $20 million revenue will have completely different margins and completely different profit levels. A big part of being a successful founder is deeply understanding the unit economics of our industry and it would be reassuring if politicians didn't just assume that all companies with a similar turnover were similar businesses."
Small business and family enterprise ombudsman Kate Carnell said Mr Shorten's stance was disappointing.
"If you want businesses to prosper you have to stop changing the rules," Ms Carnell said. "Businesses plan ahead, that is how they grow. The legislation was passed by the majority of parliament, to now say it will be reversed really does undermine confidence."
Ms Carnell said businesses with less than 200 employees are the businesses that are delivering the majority of job growth in Australia.
"They are the businesses with fast growth and many of them are over the $10 million turnover figure," she said. "I think it is really important for them to be part of the tax cuts. These are businesses that are growing globally and they need to be competitive."
Ms Carnell is concerned the repeal on company tax cuts could affect more businesses.
Mr Shorten suggested Labor is still considering whether it would restrict any benefit from the tax cut to businesses earning between $2 million and $10 million.
"We will support any Australian business with a $2 million turnover to get a tax reduction because we think small business can do with whatever tax cut it can get," he said.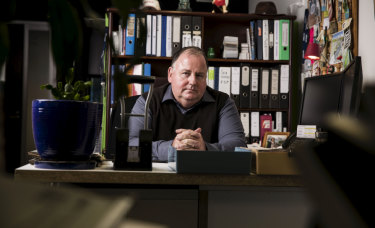 That did not impress Chris Hughes, the director of HTR Engineering, which supplies engineers and IT consultants to defence projects all over Australia.
"I think Bill Shorten has just signed his death sentence", he said.
With a turnover of under $5 million, HTR Engineering might see its tax bill go up under a Labor government.
Mr Hughes says this will not impact any current business plans, but he says Labor's announcement is just the latest in a long line of politically motivated policy decisions making life harder small businesses.
"In business or politics you've got to make difficult decisions and in politics we're screaming out for good leadership which will make the hard calls," Mr Hughes says. "We keep the lights on and the show running. All the politicking going on is frustrating. If governments want more revenue they should increase the GST and reduce things like company and payroll taxes. The whole tax system needs overhauling."
Cara is the small business editor for The Age and The Sydney Morning Herald based in Melbourne