Sold: Now, Trade Me looking at Australian market
TRADE ME, the New Zealand online auctions and classified advertising company being sold by Fairfax Media, has flagged a possible entrance into the Australian market, taking on existing players such as US major eBay.
Trade Me chairman David Kirk told BusinessDay that although Trade Me would continue to focus on the New Zealand market, ''there are broad plans for growth over the next three to five years'' and ''this might include Australia''.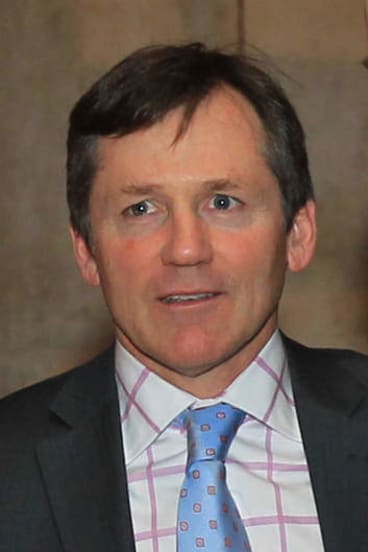 Mr Kirk led the purchase of Trade Me almost seven years ago as boss of Fairfax and now serves as non-executive chairman of Trade Me.
His comments came as Fairfax confirmed it was pushing ahead with the sale of its 51 per cent stake in Trade Me to institutional investors at about $3.05 a share.
The deal will yield $616 million for Fairfax - owner of The Sydney Morning Herald and The Age - which paid $NZ700 million for the entire business in 2006.
Fairfax Media chief executive Greg Hywood said the proceeds from the sale would ''provide us with a very strong balance sheet and the financial flexibility to invest and complete the company's structural transformation''.
''Trade Me's strong performance has given rise now to an opportunity to reduce debt and provide greater financial flexibility,'' Mr Hywood said.
While the sale of Trade Me was expected to cut Fairfax's net debt below $200 million, analysts said the sale was significant, given the online auction site was forecast to make up about 23 per cent of Fairfax's pre-tax earnings this financial year.
Independent media analyst Peter Cox, who recently sought a board seat at Fairfax, said Trade Me's limited growth prospects in New Zealand and the country's weak economic prospects made it suitable for sale.
Shareholders liked the news, pushing Fairfax's share price up 1 per cent to 51.5¢, adding to last week's rally.
But Fairfax's share price remains 28 per cent lower in the year to date, compared with a 37 per cent rise by Trade Me.
Morningstar analyst Tim Montague-Jones said Trade Me was ''over-valued'', trading at a multiple of 21 times forward earnings.
But ratings agency Standard & Poor's said Trade Me ''represented an attractive and high-growth part of the group's operations'' and Fairfax needed to successfully address ''the key structural challenges in its core publishing operations''.
On an investor call yesterday, Fairfax executives raised the prospect of investments in small digital start-ups, but were tight-lipped on Fairfax's preferred debt levels and possible changes to dividends.
Mr Hywood said in an email to staff: ''A strong balance sheet means we can approach our structural transformation with a high degree of confidence and certainty. In addition, we will have capacity to invest in our businesses where we see opportunity.''
Mr Montague-Jones said the healthier balance would ''enable Fairfax to weather continued weakness in advertising conditions and provide capital to pursue small bolt-on online opportunities''.
Morning & Afternoon Newsletter
Delivered Mon–Fri.