Tough new rules to hit ANZ ventures
ANZ is set to be among the hardest hit of the local banks from tough new banking rules that threaten to weigh on the profitability of its string of Asian-based joint ventures.
Over the past decade, ANZ has built up a string of minority investments with a series Asian-based partners ranging from credit cards to stakes in two Chinese-based banks.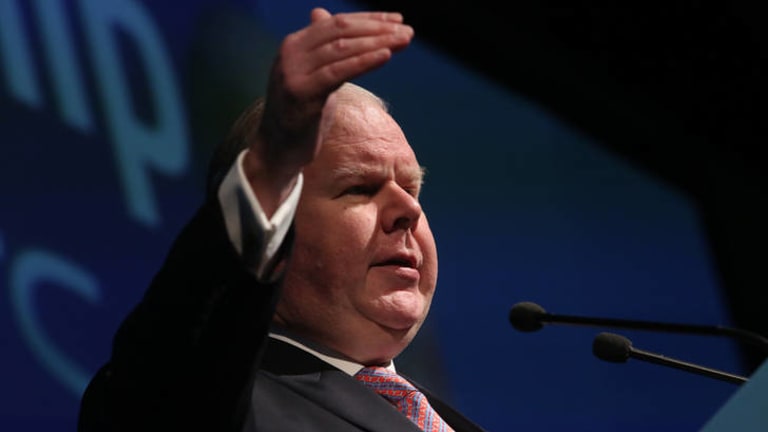 Under new global bank rules - known as Basel 3 - in the process of being rolled out, banks are required to set aside more capital for investments in associates or partnerships. By holding more capital against the investments, this will reduce the rates of return on equity generated by the partnership investment. Return on equity is often used by investors to measure how well management is deploying the shareholders capital.
Brokerage Deutsche Bank said new capital rules could even lead to ANZ selling its stake in some partnerships that deliver poor investment returns that have little strategic value.
ANZ has already shown it is prepared to exit an investment - offloading a 9.6 per cent stake in Vietnam's Sacombank, earlier this year.
The rules would see the partnerships deliver a return on equity of around 10 per cent, well below 16 per cent by the broader group.
''Although [return on equity] is only one aspect of the value equation, ANZ will need to demonstrate the path to improving returns of the strategic value of the partnerships,'' Deutsche Bank analyst James Freeman said.
Combined, the six partnership investments generate annual earnings of more than $320 million.
The largest single investment, the 24 per cent stake in Malaysia's AmBank, delivers more than $100 million in annual earnings.
Others partnerships include a credit card venture in the Philippines and a 39 per cent stake in an Indonesian bank.
ANZ chief executive Mike Smith told a recent analyst briefing the bank's partnerships were a ''strategic initiative'' that gave ANZ exposure to organic growth in respective markets.
He said if there were ways to increase ownership or move to a controlling stake ''then that's something we would look at''.
However, this was not straight forward as it meant having agreement with partner shareholders while in some markets, such as China, there were regulatory limits on ownership.
''When those partnerships no longer give us strategic value - for example Sacombank in Vietnam - we'll dispose of them,'' he said.
Mr Smith also pointed to interconnectivity of the business flows from the partnerships as providing value to the broader group.
Morning & Afternoon Newsletter
Delivered Mon–Fri.