Victorians face jump in power prices
Victorians will be forced to pay more on their electricity bills next year, after the government approved price hikes by the state's power retailers as part of their annual cost reviews.
The new charges, signed off by the Australian Energy Regulator, were proposed by service providers CitiPower, Powercor, SP AusNet, Jemena Electricity and United Energy, and will lift average bills by about 4 per cent for the year to December 31.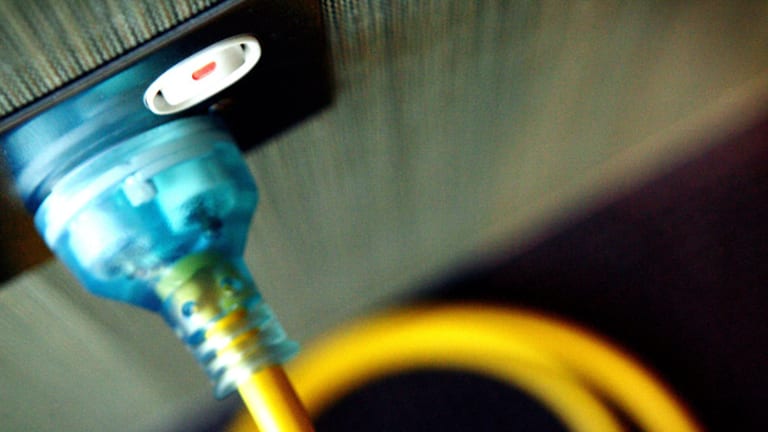 AER chairman Andrew Reeves said the tariffs were designed to recover the costs associated with transporting electricity along the low and high voltage power lines, which made up between 30-40 per cent of total residential electricity bills in Victoria.
"For the average residential customer, the increase due to the increase in network charges would be approximately $80 on a $1900 annual total bill,'' he said. ''The impact will vary according to the customer's consumption and its location. A customer's total bill may also be affected by changes in wholesale electricity costs and retail costs.''
Mr Reeves said network charges for the average residential customer were expected to increase by 16 per cent for 2013.
"This would correspond to an average increase in retail tariffs of about 5 per cent. The impact of the approved network charges will differ, depending upon a customer's individual tariff and to which DNSP the customer is connected."
Network charges for Powercor and SP AusNet include the pass through of additional costs for approved bushfire related safety expenditure.
The pre-Christmas announcement comes amid already heavy criticism of the regulator over the introduction of smart meters, as well as ''gold-plating'' (overspending on networks) and spiralling power bills.
Despite criticism over the introduction of smart meters in Victoria, the Prime Minister, Julia Gillard, has pushed for them to be introduced nationally, saying they would save families $250 a year on bills.
The regulator said the new price hikes also included ''time of use'' tariffs, which will come into force from July 1 for customers who have a smart meters.
Morning & Afternoon Newsletter
Delivered Mon–Fri.