Wilson takes on Investorfirst to form 'powerhouse'
MID-TIER broker Wilson HTM is to take on Investorfirst's adviser and analyst team in return for access to Investorfirst's HUB24 portfolio management software platform.
The deal, which involves no cash down on either side, is expected to result in about a dozen Investorfirst employees, led by veteran broker Hugh Robertson and bringing in revenue of about $4 million a year, transferring to Wilson.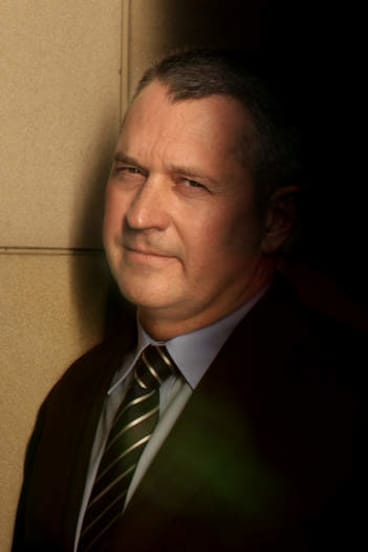 In return, Wilson has agreed to progressively move much of the $1.4 billion it manages on behalf of rich clients to HUB24.
The deal turns Investorfirst into a pure technology play based around the development of HUB24, which the company acquired two years ago in an all-scrip deal.
It follows a year of turmoil at Investorfirst, including a loss of $30.5 million and the sudden resignation of chairman Otto Buttula in July.
Wilson managing director Andrew Coppin said the arrangement would sharpen the broker's focus on small and mid-cap companies, bringing the number of companies under research coverage to 120.
''It's not a space that's actually owned by anybody at the moment - our opportunity is to make Wilson HTM the company in this space,'' Mr Coppin said.
He said that in addition to its own resources, Wilson was also able to call on 19.5 per cent shareholder Deutsche Bank for help on larger deals.
''We've got an opportunity to create a powerhouse in emerging companies,'' he said.
Mr Robertson said that, with interest rates falling, the market was ''the best in terms of potential'' that he had seen for 10 years.
''People are being forced into, whether they like it or not, different instruments than just cash at the bank,'' he said.
Under the deal, Wilson has agreed to transfer at least $200 million over two years of funds under management from its antiquated in-house platform to HUB24.
Investorfirst is to customise the HUB24 system to Wilson's requirements, with the ultimate aim of moving all of Wilson's funds under management to the platform.
''It's a race - the banks are desperate to control this sector of the market,'' Mr Robertson said.
Mr Robertson, who is on the board of Investorfirst, threatened a board spill in early October.
In a peace deal brokered by major shareholders, including Thorney Holdings, the vehicle of Richard Pratt's son-in-law Alex Waislitz, chairman Jason Entwistle and director Robert Spano resigned while Mr Robertson withdrew a call for an extraordinary shareholder meeting.
Mr Robertson said he would be an employee at Wilson and would remain on the Investorfirst board for as long as it was logical to do so.
Morning & Afternoon Newsletter
Delivered Mon–Fri.