Forced labour, forced marriage and other forms of human trafficking and slavery should be compensated in Australia under a national scheme, according to a new report by legal and anti-slavery groups.
Fiona McLeod, SC, president-elect of the Law Council of Australia, said a national compensation scheme for survivors of human trafficking and slavery was needed to fill the void in Australian law that provides inadequate redress for victims.
States offer statutory victims' compensation schemes, but they are not consistent or designed to provide a remedy to victims of federal offences against the person.
A new report by the Law Council and Anti-Slavery Australia at UTS said these schemes are inadequate to redress human trafficking.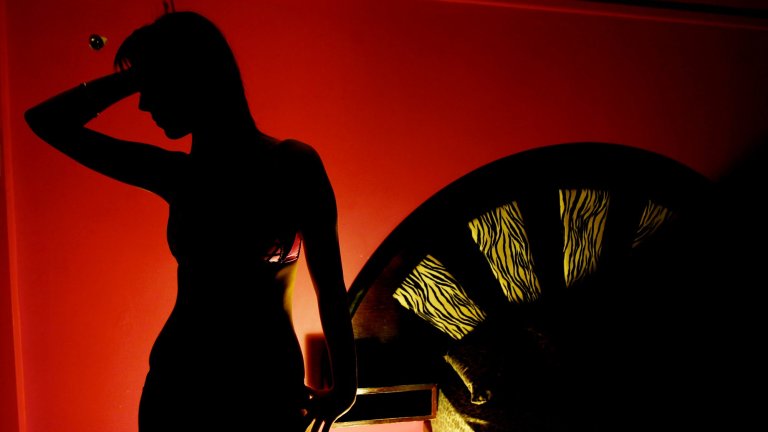 Reported cases of forced labour have included one involving a 45-year-old Indian national who was approached to work in Australia on a 457 visa.
He was forced to work seven days a week, 12 hours a day for four months for which he was paid less than $7000. He was forced to live in a small storeroom next to the kitchen at the restaurant.
There was no bathroom with a shower at the restaurant, forcing him to bathe in the kitchen using buckets of hot water. The only alternative he was given was to live in his boss's garage, but the conditions were worse than the storeroom.
He had poor English and was subjected to threats of physical and emotional abuse.
State and territory schemes fail to specifically recognise forced or deceptive labour practices, forced marriage and debt bondage, leaving victims without access to statutory compensation schemes.
The amount of compensation available to victims can vary from under $10,000 to up to $100,000 depending on which state has jurisdiction of the matter.
The report said inconsistencies between the state and territory compensation frameworks, and the lack of a co-ordinated national approach to compensation had prevented trafficked people getting fair, effective and timely access to justice.
"Currently, trafficked people who have been moved between jurisdictions can only apply for compensation relating to the harm they suffered whilst in a specific state or territory, meaning victims of crime are required to make multiple applications for statutory compensation," Ms McLeod said.
Every day in Australia there are people being exploited and abused, controlled through intimidation with no ability to seek help.

Fiona McLeod
"This situation should not continue. A harmonised national scheme would send the clear message about Australia's priorities."
Australia has agreements under international treaties to provide compensation for survivors of trafficking and other human rights abuses.
However, Ms McLeod said slavery was considered a "relic of the past, when it is very much alive in 21st century Australia".
"Every day in Australia there are people being exploited and abused, controlled through intimidation with no ability to seek help or access vital support services. We are consistently seeing examples of human trafficking, slavery, and slavery-like practices," she said.
"The legal framework in Australia is robust and our contribution to regional initiatives is important, but our enforcement mechanisms are not working effectively."
Ms McLeod said there were 169 new referrals to the Australian Federal Police in 2015-16 for human trafficking and slavery-related offences, but only one conviction was finalised.
The report said one magistrate invited the offender to attend the hearing of the application. The victim was forced to withdraw her claim or face the probability of having to confront her abuser in court, despite her claim of trafficking being accepted by police.
Ms McLeod said the first claim for victims of crime compensation in Australia was made on behalf of a young woman known as "Ning" who in 1995 was trafficked to Australia at the age of 13 from Thailand. She received compensation in 2007.
She was put to work in a Sydney brothel to pay off a $35,000 debt her traffickers claimed she owed them, suffered repeated rapes and imprisonment and eventually died after contracting HIV during a sexual assault. The Department of Immigration raided the brothel 10 days after she started working there and it was estimated that she had had sex with 100 men.
Anna Patty is Workplace Editor for The Sydney Morning Herald. She is a former Education Editor, State Political Reporter and Health Reporter. Her reports on inequity in schools funding led to the Gonski reforms and won her national awards. Her coverage of health exposed unnecessary patient deaths at Campbelltown Hospital and led to judicial and parliamentary inquiries. At The Times of London, she exposed flaws in international medical trials.