National unions have asked for an increase of $30 per week in the minimum wage, three times more than the retail industry says it can afford to pay.
In its submission to the Fair Work Commission annual review of the national minimum wage on which up to 1.8 million Australians depend, the Australian Council of Trade Unions has asked for the full-time wage for adults to be increased from $656.90 to $686.90 per week. That would raise the hourly rate from $17.29 to $18.08.
The National Retail Association supports a more "modest" increase of no more than $10.70 per week. This would raise the minimum wage by 1.6 per cent to $667.60 per week. It warns that larger increases in the order of those proposed by unions are unsustainable and could lead to job losses.
The Australian Industry Group has called for a similar increase of $10.50 per week and about $12.25 per week at the base trade level.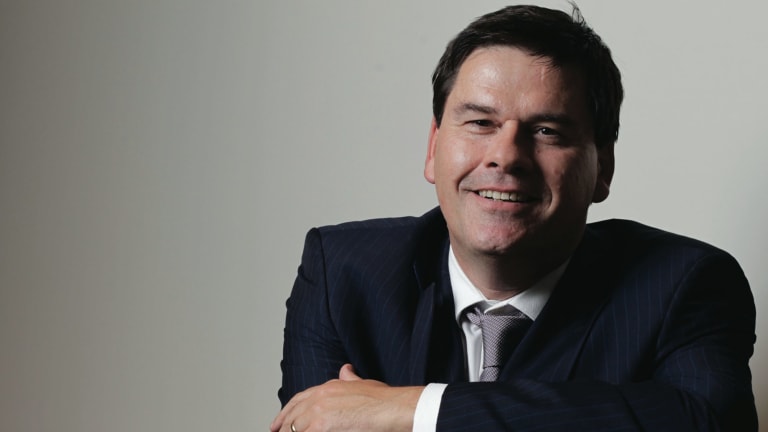 Australian Industry Group chief executive, Innes Willox, urged the Fair Work Commission to take into account the needs of people, including low-paid workers, whose jobs will be threatened "if an excessive minimum wage increase is awarded".
He said economic growth remains patchy with aggregate business incomes, profits and investment "still underwhelming".
The Australian Hotels Association says any increase should be limited to 1.2 per cent or $7.90 per week.
But ACTU secretary Dave Oliver said a $30 a week rise in the minimum wage "is vital if we're to halt the alarming slide in living standards that is threatening the economic wellbeing of one in five Australians".
He said the economy is picking up steam and corporate profits are rebounding.
"But wage growth has stalled despite Australian workers being more productive than ever," he said. "It's time to give minimum wage workers a pay rise."
The ACTU wants award minimum wages up to and including the benchmark C10 tradespersons' award rate to be increased by $30 per week. It argues that shrinking wages are contributing to inequality and the development of an underclass of working poor.
Minimum wage earners are more likely to be young, female workers in casual or part-time roles.
Lauren Wilson, 29, who works at a call centre in South Melbourne says the proportion of her salary spent on rent has increased from 30 per cent to 50 per cent in the past five years. She is also studying to become a community services worker and is completing the course online.
She earns $19.10 per hour "which is the minimum a person in an outsourced contact call centre can earn".
"In the five years I have been working in this job my cost of living has substantially increased," she said.
"I am making enough money so that I am not eligible for any discounts or support services, but the cost of living is going up and you really feel that squeeze."
The Victorian government has called on the Fair Work Commission to take into account the increasing gap between minimum and median wages and the narrowing gap between the national minimum wage and poverty lines.
It says employment growth has been stronger over the past year, but notes that spare capacity within the labour force "can put pressure on maintaining a fair minimum wage".
"Recent community attention on issues of insecure work and the exploitation of vulnerable workers, such as migrant workers and working visa holders highlights the need to ensure a fair, comprehensive safety net or wages and conditions," the government submission says.
"Young workers who are reliant on award or junior wages and insecure work are more vulnerable to disengagement and longer term social exclusion."
The Australian Chamber of Commerce and Industry is proposing an increase in the minimum wage of no more than 1.2 per cent. This would mean an increase of $7.90 per week, bringing the national minimum wage to $664.80 per week.
Patricia Forsythe, speaking for ACCI, said that with more than 730,000 Australians out of work, including more than 250,000 young people, "we need to make it easy for businesses to hire staff".
"Economic data shows there is spare capacity in the labour market, indicating that many low-paid and low-skilled workers are struggling to find work. We must be careful that the minimum wage does not exacerbate the risk of unemployment for these workers," she said.

Anna Patty is Workplace Editor for The Sydney Morning Herald. She is a former Education Editor, State Political Reporter and Health Reporter. Her reports on inequity in schools funding led to the Gonski reforms and won her national awards. Her coverage of health exposed unnecessary patient deaths at Campbelltown Hospital and led to judicial and parliamentary inquiries. At The Times of London, she exposed flaws in international medical trials.
Morning & Afternoon Newsletter
Delivered Mon–Fri.