The year is 2049. The location: Canberra.
A car flies over a giant solar city - dotted with Telstra Tower replicas - at Lake George, through the metropolis of Civic and past Parliament House to Woden.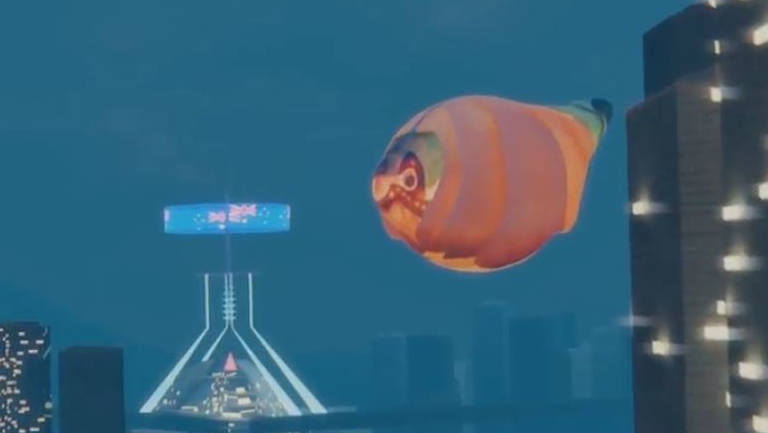 It could be a scene from Blade Runner, except this three-minute clip is called Scalpel Runner, and it's the handiwork of the ANU's Michael Li and Shiva Prakash.
The faux Blade Runner video was the clever intro to this year's ANU Med Revue, a theatre show staged annually by ANU medical students to raise money for Companion House.
Last year, we received the Matt Groening treatment in a Simpsons-style video featuring cartoon versions of the John Curtin School of Medical Research, Canberra Centre, the National Library and Ikea.
In 2016, our fair city took on the landmarks of Westeros in an animation based on the opening credits of HBO's Game of Thrones. In 2015, we were immortalised in a Canberra version of House of Cards.
The annual ANU Med Revue unites medical students from all years to write, direct, produce and act in an entire musical. This year the revue raised a record $18,000 for Companion House, which will go toward assisting adults and children who have sought safety in Australia from persecution, torture and war-related trauma.
Bree Element is the life and entertainment editor at The Canberra Times