Blue Poles apart when it comes to controversy
Canberra centenary watchers may have tied themselves into knots arguing over the Skywhale, but that piece of art has nothing on Blue Poles when it comes to controversy.
So says the former director of the National Gallery of Australia Betty Churcher, who has included the iconic work by Jackson Pollock as one of the defining items in her book on Canberra treasures, launched this week as part of the Centenary celebrations.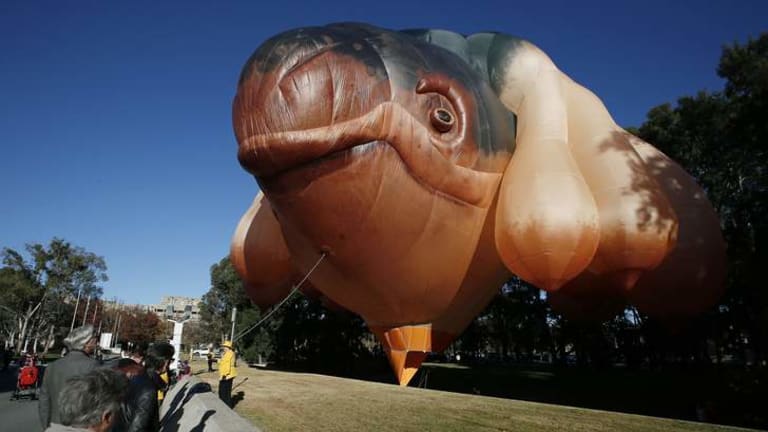 Treasures of Canberra highlights Canberra as a world cultural centre in terms of the breadth of the local and national collections that are held here.
Ms Churcher has collaborated with Canberra artist Lucy Quinn to select standout works from the vast collections of Canberra's museums, galleries and archives, with background material and anecdotes to bring the works to life.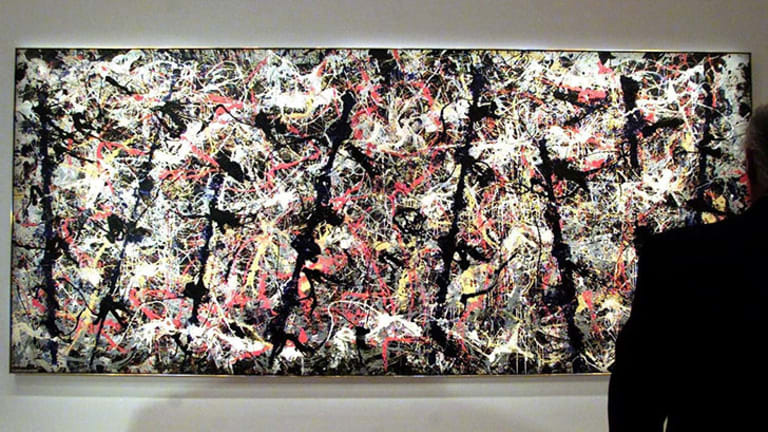 Speaking to The Canberra Times ahead of the launch, she said her great age – 82 – and health problems meant she hadn't been able to get out and see the Skywhale in person.
"But I saw the pictures, I quite liked the silly-looking thing!" she said.
"Whatever you do, you're going to have critics…The only thing I don't know is why don't we see more of it?"
But she said the chatter and debate surrounding Patricia Piccinini's vast balloon paled in comparison to the furore that erupted around the famous paint-spattered canvas that has come to be synonymous with the National Gallery.
The institution purchased Blue Poles in 1973 for the record-breaking sum of $1.3 million – an amount so huge that Prime Minister Gough Whitlam himself had to approve the purchase.
"To be honest, I really think that Blue Poles does [define Canberra], because it's a key work, it's [Pollock's] last great work before he died in 1956, and it's got a terrific, interesting history which I go into in the book," Ms Churcher said.
"I think [then gallery director] James Mollison showed a great deal of courage in buying that, because he was harried and he was hassled and the media were onto him."
So, it was the Skywhale of the 1970s, then?
"Worse!" she said. "I don't know what on earth it would be worth now – Gina Rinehart couldn't afford it!"
Quinn said it had been a privilege to work with a living national treasure in writing the book, and hoped it would remind locals of the intriguing items that were housed throughout the city.
"There are quite a range of things in the collections which I think people may possibly forget," she said.
"I think the book is an opportunity to reinvigorate interest and really highlight some of the interesting points and particularly interesting works."
Treasures of Canberra by Betty Churcher and Lucy Quinn is published by Halstead Press.
*We've got five signed copies of Treasures by Canberra to giveaway in our Canberra Mornings Live blog on Friday morning - and we want to know what your favourite Canberra treasure is. Tune in to blog from 6.30am to 9.30am to find out how to enter.

Sally Pryor is a reporter at The Canberra Times.
Most Viewed in Entertainment
Morning & Afternoon Newsletter
Delivered Mon–Fri.