Gallery's French blockbuster
Move over, Baz Luhrmann. The Moulin Rouge is can-canning its way to Canberra. The National Gallery of Australia announced yesterday its summer blockbuster exhibition will be Toulouse-Lautrec: Paris & the Moulin Rouge, beginning in December to lead into the centenary of the nation's capital in 2013.
In making the announcement, Deputy Chief Minister Andrew Barr said the ACT Government was one of the supporters of the exhibition and expected it would deliver hundreds of thousands of visitors to the nation's capital, as previous summer exhibitions such as the recent Renaissance have.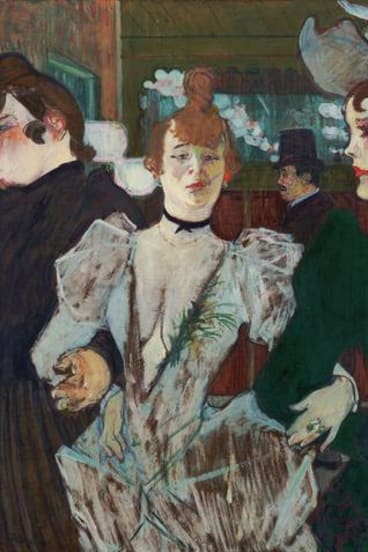 This will be the first Australian exhibition devoted to the work of the French artist Henri de Toulouse-Lautrec, who painted the popular culture and the underbelly of Paris in the late 19th century, and it will be a Canberra-only event. The exhibition has been put together during the past three and a half years by the gallery's senior curator, international art, Jane Kinsman.
More than 120 works paintings, prints, posters and drawings have been assembled from 35 public and private collections around the world, including the Musee d'Orsay in Paris and the Metropolitan Museum of Art in New York as well as the gallery's own collection of Toulouse-Lautrec prints and posters, the most extensive in Australia.
Kinsman said part of Toulouse-Lautrec's enduring appeal was that he dealt with the popular culture of his time, "and everyone can relate to that".
The 2001 Baz Luhrmann movie Moulin Rouge!, in which the artist was played by John Leguizamo, helped bring him and his work to the notice of an even wider audience, she said.
"It's not difficult art: it's beautifully done with a sense of character and movement and simplicity and brilliant colours."
Gallery director Ron Radford said the exhibition would provide a comprehensive insight into the artistic life of the artist who died in 1901, just short of his 37th birthday.
He said the gallery, with other ACT cultural institutions such as the National Library, National Museum and the Australian War Memorial, would play a crucial role in the centenary celebrations.
The fragile nature of many of the works, he said, meant they were rarely on loan so this would provide a rare opportunity to see them.
Toulouse-Lautrec created images depicting singers, nightclubs, cafes and prostitutes. Many of them were designed as posters, ephemera, that people took home and kept, thus preserving them.
"He was the greatest poster designer of all time," Radford said.
"He died in the same year as Australian Federation as a famous modern artist and has influenced contemporary art since."
Toulouse-Lautrec: Paris & the Moulin Rouge will be on at the National Gallery of Australia from December 14, 2012 to April 2, 2013. Tickets will go on sale through Ticketek in September.
Most Viewed in Entertainment
Morning & Afternoon Newsletter
Delivered Mon–Fri.