Looking for alternative narratives
When Belgian photographer and painter Wouter Van de Voorde, 32, moved to Canberra with his new wife Celia, he felt like an alien. The light, as much as the culture and expansive terrain, was poles apart from his home town of Flanders, making this city a challenge to portray. But today, four years later, he has reconciled this difference in his first Australian exhibition, 15, on display at The Photography Room in Queanbeyan.
The exhibition is a move away from painting and digital photography into the quiet world of film photography. It also offers a dramatic and unexpected perspective of Canberra during the past year. Comprising 15 colour images (chromogenic or C prints) taken with Van de Voorde's recently acquired medium format camera (a second-hand Mamiya 7II), each image, while not conforming to a particular theme, has a dreamlike quality. There are burning flames in grasslands around Lake Burley Griffin, deserted building sites and graffiti-ridden walls.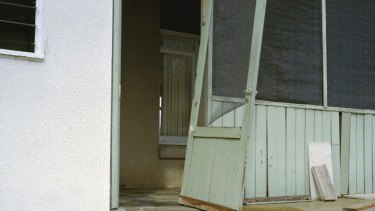 But the photographs are not about one story or concept, as Van de Voorde does not like to impose a narrative on his viewers. Instead, the images evoke moods and lingering emotions - perhaps even a sense of familiarity. They are about the viewer's story and reality as well as that of the artist and subject. We see snippets of stories, half realities, much in the vein of those artists he has been inspired by - cinematographers David Lynch and Alfred Hitchcock as well as Flemish surrealist Rene Magritte.
''I am always looking for an alternative narrative - things that are not obvious,'' Van de Voorde says. ''I don't like to belong to anything in particular. There are just things that inspire me. I try to stay true to what I am doing. If I like them [my photographs], it's good. It doesn't matter that I'm the photographer. It's just an image. You can look at it any way you want. I like to be on the outside looking in - just to have the distance - to not be too much involved.''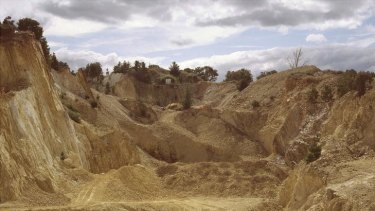 Sean Davey, director of The Photography Room, describes Van de Voorde's work as having one foot in photography and one foot in philosophy.
''When I saw Wouter's images I asked him, 'Where is this, and where is that?' and he would casually reply, 'Oh, that's at Lake Burley Griffin and that one is at Captains Flat'. I was amazed at his sense of awareness and his visual appreciation of space and framing. The more you look at it, the more questions appear and the less answers it gives you. Wouter will, rather quickly, develop a strong following and I am very proud to have an exhibition of his work here.''
Van de Voorde is often described as a landscape photographer or painter with a camera. He approaches his art as a tourist, travelling by foot or bike throughout Canberra, saying it's too easy to get lost.
''I like to go out with my bike and my map and ride around. The light is always changing. You're always looking at it differently. At the beginning, it was hard - the light. But then you just get used to it,'' he says.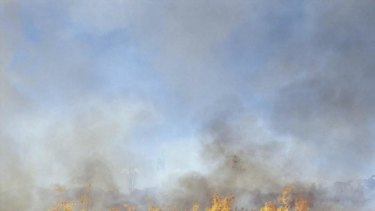 He also looks for subjects or creates images purely because of their composition, light and colour and only takes one photo a day. Indeed, back in Flanders, in the style of his cultural ancestors, he would take his easel out at night to capture the world from this other, eerie perspective. ''I've been doing the same thing for the past 15 years. I was painting before - landscapes and going outside at night with my easel. This [photography] is just quicker. I like to shoot in colour. I'm obsessed with colour.''
Although this marks his first major Australian exhibition, Van de Voorde has had many solo and group shows in Europe, including Flanders, where he studied under renowned master painter Philippe Vandenberg. Incidentally, Van de Voorde studied painting and print making at the Ghent Fine Arts Academy (receiving a double masters degree) and speaks several languages, including Dutch and French, as many people do from this traditional region.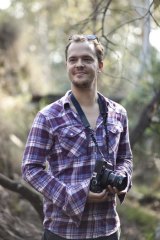 ''There is an integrity that Wouter has and it's not just in the way he makes his images, it's actually him as a person and I think that honesty and sincerity just flows through,'' Davey says. ''It's something he can't control, or perhaps isn't even aware of. I know he likes what he does and enjoys being in the places he makes his pictures. Wouter has a sense of adventure that enables him to be greatly appreciative of being where he is. He really enjoys life and lives in the present moment when he is photographing.''
■ Wouter Van de Voorde's 15 is at The Photography Room, Queanbeyan, from March 30 until April 29.
Most Viewed in Entertainment