A few home truths on HIV/AIDS
Our Kind of People: Thoughts on the HIV/AIDS Epidemic
By Uzodinma Iweala
''AIDS! NOW THAT WE HAVE YOUR ATTENTION, HAVE A SAFE FLIGHT AND REMEMBER, PLAY SAFE.''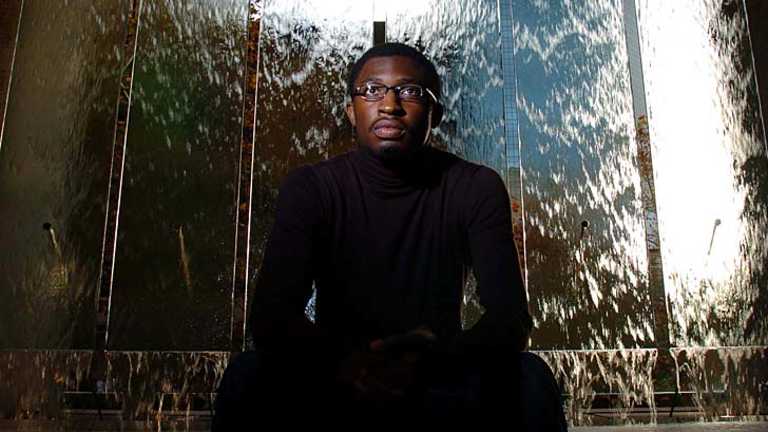 This quote from a poster in Lagos airport in Nigeria appears close to the end of Uzodinma Iweala's book, but it might well have introduced his fierce book-length discussion of HIV, AIDS and Africa.
Instead, he opens, deliberately, with the word ''You''. For this is not really a hand-wringing lament for the tragedy of disease in Africa, nor a dissertation on its treatment in Nigeria, nor a narrative of black-pride triumph. Our Kind of People puts ''you'' and ''us'' firmly in the audience of what is a penetrating and passionately argued lecture on survival, stigma, African (read: human) dignity and misconceived Western attitudes.
The first book by Iweala was a much-praised novel about child soldiering, Beasts of No Nation. Having trained as a doctor and worked on HIV/AIDS wards in the US, he now writes of various activists, sufferers and survivors in the three million people with HIV/AIDS in Nigeria.
He has visited and travelled the country in recent years, interviewing people at all strata of experience: sex workers at a truck stop, community activists, educators, the bereaved, the loving, those soon to die and those persistently living. He quotes a young student who comments on how most imagine that ''people that die of AIDS or have HIV are dirty people, people that sleep around or do rubbish and stuff, not our kind of people''. This book is a corrective to any prejudiced or outdated concept of the disease and a story of ''our kind'' of people, all kinds: the normal, who happen to have HIV/AIDS.
In themed chapters, Iweala explores elements of what he sees as the real tragedies of the disease: stigma, discrimination and what he identifies as a Western inclination to see Africa as needy, degenerate and irredeemable.
''Disease is African-ness and African-ness is a disease,'' he writes. ''So powerful is this association that a condition attributable to approximately 4 per cent of the African continent's population becomes the narrative for the other 96 per cent.''
He spends much energy on dissecting the ways in which prejudice against Africa works to deny people treatment, blame them for incurring their own suffering, justify neglect and melodramatically appropriate the glamour of the exotic, as in a poster he scathingly describes of American celebrities painted with evocations of tribal markings, the slogan I AM AFRICAN and below, HELP US STOP THE DYING.
This, Iweala notes with undisguised contempt, exemplifies do-gooding racism in ''the subtle, unintentional suggestion that to be African is to be HIV positive'' and thus close to death.
He writes defensively of how Africans are often represented as sexually voracious, negligent or ignorant; with sorrow of how epidemics such as HIV/AIDS devastate societies through a concatenation of mortality, smaller workforces, economic instability, increased poverty, orphaning and neglect of children and generational damage; with a perceptive exegesis of the toxic effects of stigmatisation and isolation. ''The lives and voices of real people, who like everyone else in this world find ways to cope with adversity, are often lost amid the drumbeat of deprivation and demise. This confuses me. At times, this angers me.''
Iweala's rebuttals of some assumptions about behaviour are not unfailingly persuasive: simply calling something patronising doesn't refute it, and though he includes many quotes of determination and dignity, he also mentions that in 2009, 1.3 million people in sub-Saharan Africa died due to HIV/AIDS. Yet above all, his message is that the disease has ceased necessarily to be a death sentence and for many HIV-positive people it is manageable, even epiphanic. To be considered no different from anyone else, and to enjoy access to treatment like anyone else, are the ambitions of those he interviews.
''I don't want to minimise the scope and impact of the epidemic,'' he writes, ''just to say that it's not all we are.''
His portraits of the people he meets on dusty porches, in community halls and derelict clinics are beautifully drawn, reminiscent of Anna Funder's series of encounters in Stasiland, a book Our Kind of People resembles in its restrained passion, delicate probings of painful issues and portmanteau of experiences.
As a reader in Australia, I was challenged by the book's sometimes cranky tone and unable to answer its appeals to improve Nigerian attitudes; but as parables of stigma and consequent dignity, these stories are curative lessons.
■ Uzodinma Iweala and Kate Holden are guests at the Melbourne Writers Festival.
Most Viewed in Entertainment