LANCASTER MEN: THE AUSSIE HEROES OF BOMBER COMMAND
By Peter Rees. Allen & Unwin.448pp. $32.99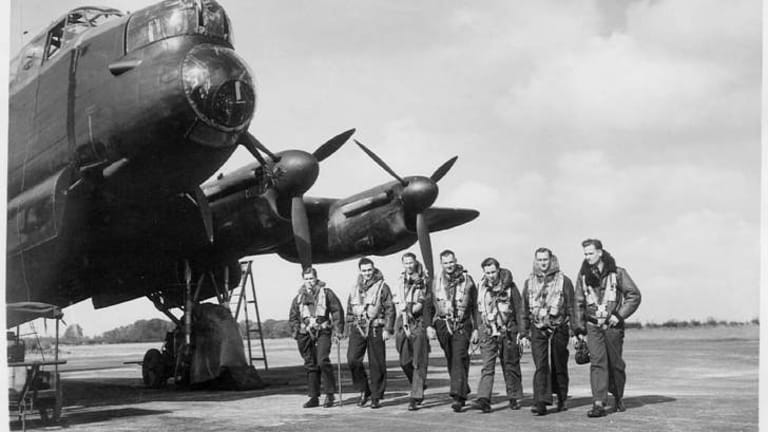 Though he was then Governor of NSW, Sir James Rowland was an easy bloke to talk to.
Straightforward, interested, ready to laugh. Following Sir Roden Cutler, people might have thought Rowland might struggle in the job, as he was much less well known than his distinguished predecessor. Not a bit of it. Rowland was a hit largely because he could talk to just about anybody and in their own language.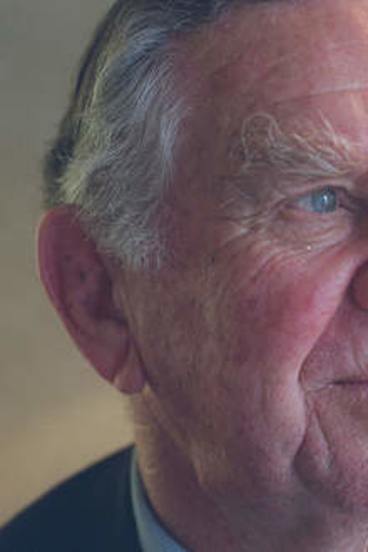 Like Cutler he was also a remarkable man of war. Rowland is one of the most delightful characters in Peter Rees's wonderful and perhaps somewhat overcrowded book of characters. Rowland was intensely clever as a pilot, considerate of his men, organised, methodical, determined. He was also brave and his survival through a horrendous crash in 1944 must have been a matter of millimetres. When the people of NSW were talking to him as their Governor few indeed would have known what a brave hero this man was. How quickly we forget.
Rees will have many readers for this excellent account of Australians in Bomber Command. Some of them, like me, might think they know a bit about this when they pick up the book. Others are coming to the topic for the first time. Both categories of readers are in for a big surprise.
For example, thrilled by The Dam Busters (book and film) as a boy I thought I understood the men, the technique and the bravery. Wrong. Peter Rees nails the story in a way I had not anticipated. His account of the danger and difficulty is gripping. He argues, convincingly, that the raid was an overwhelming success, which surprised and fascinated me.
Back to basics, though. Would you want to read a detailed account, across the years, of dozens of men fighting trench warfare. I doubt it. The daily routine, the sameness of it, the boredom. But isn't that air war, too? Each flyable night an astonishing number of aircraft, largely of the same make and type, depart England for targets in Germany. At some point over occupied Europe they encounter the anti-aircraft defences; then come the enemy fighters massed for the kill; then they are over the target for more incredible danger and anxiety. Then the long trip home, often with significant damage to the ''kite'' as they called it. The trauma is not over because on the ground they have to come to terms with that night's losses and, in their grief, prepare for the next operation.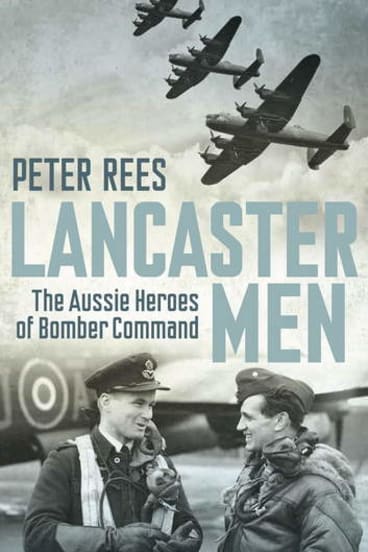 Peter Rees tells this story over and over again. How then does he retain the readers interest and excitement? Well, of course, there are subtle shades of difference in each story and appalling suffering and freely accepted sacrifice. So that will keep you reading to some extent. But it is the characters that Rees has assembled that do the trick. Men such as Jim Rowland, Peter Isaacson, Rollo Kingsford Smith, and ''Micky'' Martin, of whom some of us have heard. But lesser known men, too. Dozens of them whom Rees interviewed, or read their diaries and letters, or spoke to those who had known them, so that they sparkle again in these pages.
Bomber Command was not an Australian story. In fact the Australians in Bomber Command played a relatively small role. For the 50th anniversary of the D-Day landings officials were worried about the level of the Australian representation at the ceremonies. Should the prime minister go? Were there enough Australians involved to justify that or should the leader of the delegation be at a much lower level? Look at the panels of the Australian War Memorial's Roll of Honour someone counselled. Panel after panel for each First World War battalion, fortunately not replicated for the Second World War in such extremity. Except when you come to 460 Squadron, or 463 or 467. Panel after panel after panel of the names of men who had given their lives for a cause in which they passionately believed. Prime minister Keating represented Australia at the D-Day anniversary.
Rees tells us why. Bomber Command was crucial to the success of the invasion of Europe. And Australian crews were to the forefront. Just as they were involved in all of Bomber Command's operations from the start to the very end. Bravery can never be assessed in normal human terms but anyone reading this book will be amazed at the achievement of a Blue Connelly, working in the post office at Murwillumbah before the war, or an Eric Rosenfeld, 32 when he enlisted and therefore known as ''Pop'', working in a timber mill at Ravenshoe, Queensland before he enlisted. And the dozens of others of whom Rees writes so sympathetically.
Despite all the high honours that later came Rowland's way - prominent RAAF officer, chief of air staff, Governor of NSW - Rowland always felt an ''aching unease'' for his air crew, none of whom survived the crash as he had. Rowland wrote to the parents of each of these men after he had been liberated from a German prisoner of war camp: ''At these times I wished I had perished with them.'' Rees labels this ''survivor guilt'' that blighted the lives of so many of those who returned from war. It is a part of the depth of his understanding of these men that he can bear to look so far into their thoughts and fears. For the account of Rowland alone this is a remarkable book. But there are so many others.
Michael McKernan is writing a history of Victoria in the Great War.