Still the best times ever
Delivered a devastating medical diagnosis, Mark Juddery took his own advice. Stay positive.
The year was supposed to start with a visit to Turkey - partly work, partly holiday - followed by the release of my book, for which I would spend February on a promotional tour. Best. Times. Ever. is a book about how almost everything is getting better in the world. Believe it or not, most of us are more peaceful, healthier, kinder and smarter than ever before. The book has been described as ''hopeful'' and ''optimistic'' (and, I'm happy to say, ''laugh-out loud funny''), but I just call it ''factual'' (oh, and laugh-out loud funny). Things really are that good. We were hoping that it would cheer everyone up during the post-Christmas lows.
But there was a slight hitch to the plan. Two pains: one in my lower back (muscular injury, perhaps?) and one in my stomach (gastritis?), which seemed to become more severe. I finally discovered the good news: I didn't have two things wrong with me, only one.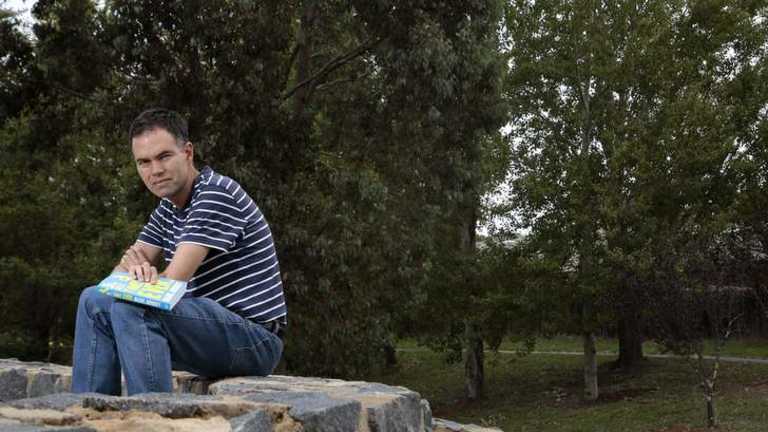 The bad news was delivered by a doctor, frowning with concern, as I awoke from a probe. ''You're not going to Turkey.''
Over the next week, I had to speak with numerous other specialists. ''I don't want you to give up hope,'' said a surgeon, having told me just enough to make it seem almost hopeless. Most patients with this stage of cancer don't survive long, but he added that I'm younger and healthier than most - which led to the question: ''So why do I have it?'' Did I have a family history? No. Do I drink or smoke? No. Red meat? I'm vegetarian. Exercise? Every day. Until now, at least. The pain had become unbearable.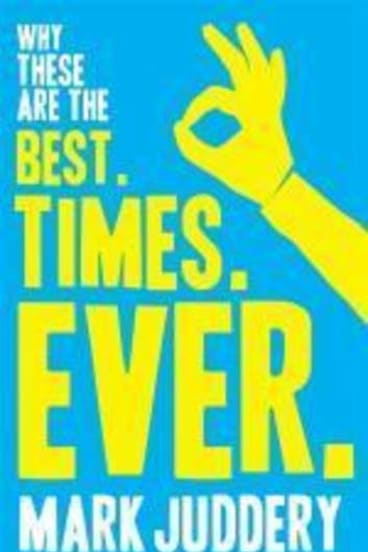 Best. Times. Ever. came out the same day my body was pumped with its first round of chemotherapy. On the Monday morning I went to the ABC Studios on Northbourne Avenue for my first interview. Then I went straight to hospital.
February's plans were mostly out the window. No book tour. No international work ahead of April's UK release. No television. (A pity. I could have appeared on a dieting show. The chemo-and-detox diet had taken off nine kilograms in two weeks.) At an emergency meeting at Hardie Grant Books in Melbourne, they agreed not to overwork me. Normally I would have been frustrated at this state of events. I was keen to promote Best. Times. Ever. to the world. Now, my priority was just to stay alive. I was no longer jealous of all the more successful writers. Now I was jealous of anyone who had made it past 50.
I'd been warned about the potential side effects of chemo, but wasn't sure how they would affect me. One morning, after a night of insomnia (a common side-effect), I was exhausted, almost drifting to sleep at one point in an interview with ABC Sydney. I apologised, saying I was ill. Fortunately it was a pre-record. The announcer was sympathetic, but probably unaware of how ill I actually was.
Happily, the timing was usually better. Through most interviews, I felt alert and aware, even if I would collapse in a nauseous heap as a considerate friend drove me home. Some interviewers, having seen my blog, had other questions to ask: Did I have the same positive attitude to my cancer as I did when writing the book? Yes I did, because as with the book, the facts are on my side.
Cancer is mentioned briefly in the book, but had I known at the time that I'd have it, it would have had more space. Two statistics would sound ominous to those who don't have the big C. Firstly, one in two Australians will be diagnosed with some form of cancer by age 85. One in two! In 1900, it was one in 20. Obviously, we now live longer and recognise cancer. But also, somewhere in the food we eat, the machines we use and the way we live, we might have done something wrong.
But the other fact is that cancer has overtaken heart disease as our No. 1 killer, with 43,000 people succumbing to cancer each year. This might sound terrible - unless you have cancer. Do the maths. With so many sufferers, there are many more survivors than before. Yes, with cancer, the world has improved in at least one way: it's no longer a death sentence.
So I plan to survive. After two days of terror, it stopped being scary. Well OK, it's still scary, but not in a bleak, Wolf Creek kind of way. It's scary like an episode of Doctor Who. You know that justice will prevail and the hero will somehow survive. Like many projects in life, I take this one on, fully aware that I will succeed. Then I figure out how.
Yes, positive thinking is one of my weapons. But I have others. Among them, perhaps conversely, is anger. Not only doesn't my cancer make sense, but it isn't even fair.
In that way, it reminds me of everyone over the years who has hurt me, everyone who has threatened me, everyone who has tried to control me, everyone who has made me feel scared. I have every intention of fighting those bastards. I have every intention of beating them. And when that's done, I'm on the first plane to Turkey.
And when I face this challenge, and win, it will be the Best. Times. Ever.
■ Why these are the Best. Times. Ever. by Mark Juddery. (Hardie Grant Books, $29.95.)
■ Mark Juddery, author, humorist and former Canberra Times columnist, will launch Best. Times. Ever. Canberra, Thursday, March 13. 5.45 for 6pm at Paperchain Bookstore, Manuka. Bookings: 6295 6723 or info@paperchainbookstore.com.au