How should we grieve dead celebrities?
Beefy star Armie Hammer set a bomb among the countless tributes to Marvel comics legend Stan Lee, who died this week.
In the stream of Instagram pictures of celebrities posed alongside Lee, posted by the likes of Hugh Jackman, Halle Berry, Dwayne Johnson, Kevin Smith, Mark Hamill and Ryan Reynolds, Hammer figured it was an opportune time to issue a lesson on grieving etiquette.
"So touched by all of the celebrities posting pictures of themselves with Stan Lee... No better way to commemorate an absolute legend than putting up a picture of yourself," he tweeted, perhaps anticipating a rush of likes from the anti-Hollywood set.
Sadly, he misjudged the mood. The backlash was instant, especially as fans of the non-celebrity ilk had been doing the same in their tributes to Lee. Actor Jeffrey Dean Morgan called him a "real asshat".
When asked by a follower what else we're supposed to do when someone dies, Armie replied, "If your answer is 'post a selfie', then I think we need a cultural revamp across the board." Sure, Nazis and designer dogs still exist, but selfies with the just-deceased are apparently the proof we're due a "cultural revamp".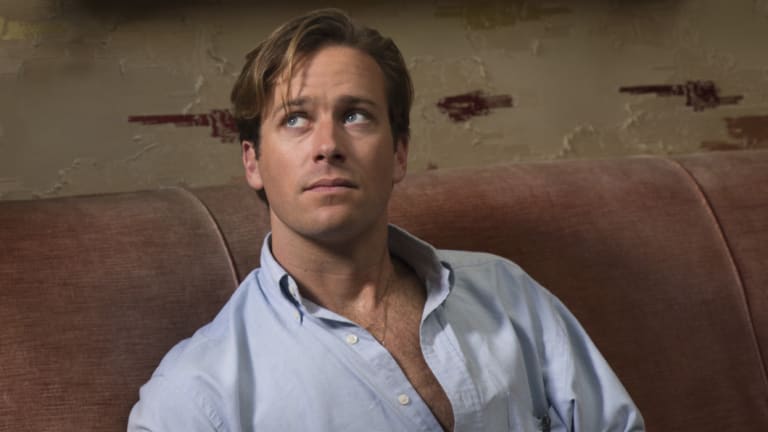 "If Stan impacted your life with his work, post his work that touched you the most. Posting a selfie makes his death about you and how cool you felt taking a picture with him," Hammer continued. The internet conceded: "RIP Armie Hammer", went one viral Twitter post, alongside a picture of Jackson Storm, Hammer's animated character in Cars 3.
There may be a point to Hammer's righteous indignation – Gwyneth Paltrow, for example, hilariously threw her Lee tribute on the end of a tossed-off ad for her Goop website (tackily tone-deaf, many argued; appropriately indifferent, I'd suggest) – but it raises the question: what's the right way to grieve a dead celebrity?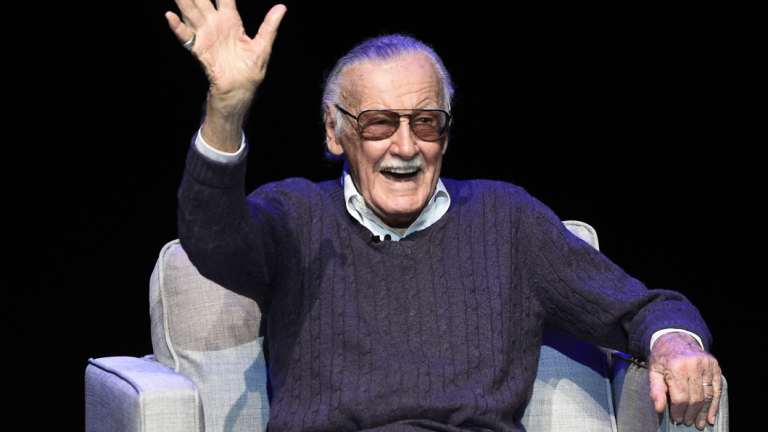 Sometimes, the answer is self-evident. When Anthony Bourdain died in June, we all went dining with our favourite friends. When Burt Reynolds died in September, we all stripped naked and bared our copious body hair on our apartment balconies. "This one's for you, Cannonball," we said as we fondled our chest hair (sorry I couldn't join you all, I don't have any).
Remember 2011, when Amy Winehouse died about three months after the world's relentless mockery willed her into it? I did 15 shots of Bailey's and went to karaoke. I dunno, seemed appropriate.
More often, a celebrity's passing is just a reminder to revisit their work. "Oh yeah, I forgot that person existed and did things," we might say, before scrolling through rarely visited Spotify discographies. Prince's passing in 2016 ended up making him the highest-selling artist, living or dead, that year, with more than 7 million albums sold. Even rapper Mac Miller scored a 970 per cent streaming surge following his death in September. The "bereavement bump" is real.
Hammer's gripe isn't anything new. The same kind of hand-wringing met anyone who dared post a "RIP I feel empty"-type line after the death of David Bowie in 2016, as though just acknowledging "the news" was a sign of one's inherent shallowness.
A lame tweet, a self-serving selfie, 15 shots of Bailey's and an off-kilter rendition of Eric Carmen's All By Myself – do what you've gotta do. Death and its inadequate tributes come for us all, even Stan Lee and Armie Hammer (that's not a threat, no need to inform the police).
Robert Moran is an Entertainment reporter for The Age, The Sydney Morning Herald and Brisbane Times.
Most Viewed in Entertainment