Romance rumours continue to plague newly single Antonio Banderas
Sharon Stone has denied she is dating Antonio Banderas.
Reports on Thursday linked the Basic Instinct actress to the 53-year-old.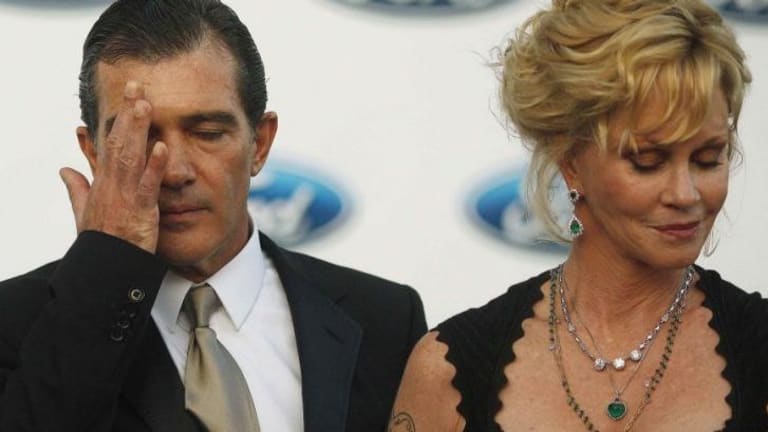 But now Stone has come forward and slammed the claims, stating she is a close friend of Banderas and his estranged wife Melanie Griffith.
"Antonio is a brother to me and Melanie has been with me for each and every birth of my three children," the 56-year-old said in a statement.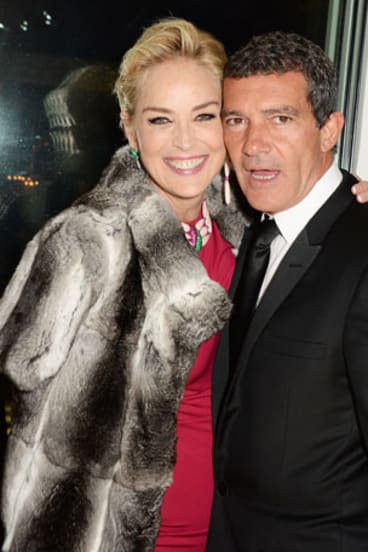 "They are my family. I find this salacious, unkind, unfounded reporting to be the typical pretence of what passes as 'journalism' today."
Stone was responding to reports that ran in British magazine Grazia.
The publication claimed the couple were making plans for a summer getaway together.
"Antonio and Sharon have been great friends for years. They have always flirted outrageously, and now they're closer than ever," the magazine claimed.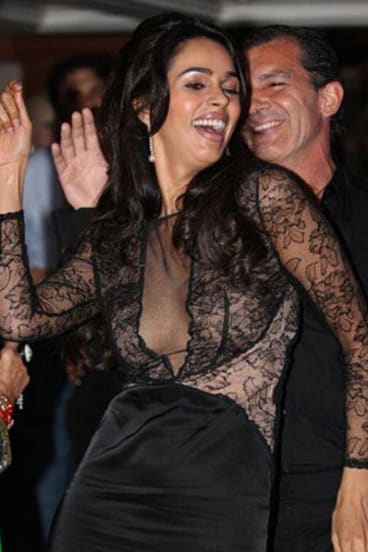 "It's all very relaxed at the moment and they want to keep it quiet out of respect for Melanie, but there's no denying the spark is there."
The Shrek star and his Working Girl spouse filed for divorce on June 6 after 18 years of marriage.
The couple have one daughter, Stella, 18, and in divorce papers, Griffith has asked for spousal and child support.
"We have thoughtfully and consensually decided to finalise our almost twenty years marriage in a loving and friendly manner honouring and respecting each other, our family and friends and the beautiful time we have spent together," a spokesman for the couple announced in a statement.
This will be the second divorce for Banderas and the fourth for 56-year-old Melanie.
Before the Sharon Stone rumours started, Banderas was linked to Bollywood actress Mallika Sherawat.
Talk of a romance between Sherawat and Banderas began after she was shown in a video seductively dancing with Banderas at the Cannes Film Festival in 2012. Radaronline.com even reported she went on a subsequent vacation with the 53-year-old actor.
Sherawat denied the allegations of an affair, telling E! News, "Antonio Banderas is a wonderful man, a great dancer and an acquaintance of mine. I did not go on any vacation with him, and I'm sorry he's going through a divorce."
Cover Media
Most Viewed in Entertainment
Morning & Afternoon Newsletter
Delivered Mon–Fri.