Tabloids have a field day with Chris Martin, Jennifer Lawrence romance rumours
Coldplay frontman Chris Martin has apparently started dating actor Jennifer Lawrence and 'sources' have told tabloids why.
"Jennifer is loads of fun and they can't stop laughing when they are together," a source told The Sun newspaper.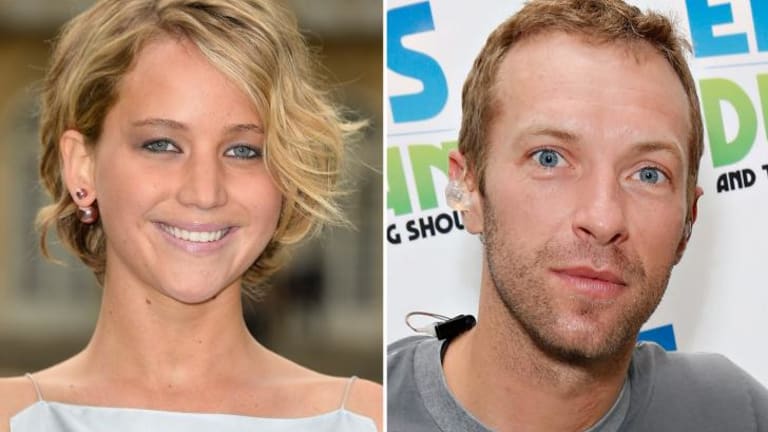 "Chris feels he is dating someone who has everything he's been missing out on in the past 11 years."
E News says "multiple sources" confirmed Lawrence and Martin are dating, having both become single this year.
The source told The Sun she's given the Coldplay singer a "new lease of life".

"Jennifer doesn't take herself too seriously and when she is not filming she just wants to hang out and have a good time."
A different source told New York's Page Six the pair have been spending plenty of time together.
"Jennifer was in New York last week, staying at the Mandarin Oriental, and that's when things really heated up with Chris. They spent a lot of time together," the source said.
The Mirror said Martin fell for the "pizza-eating smoker, who is nothing like clean-living Gwyneth", in June when she attended an after-party for a Coldplay gig.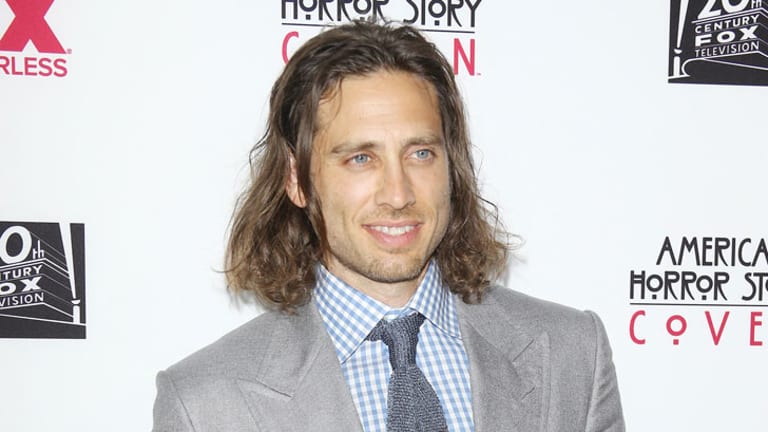 The Mirror reported the pair have been texting each other for six weeks and Martin bought Lawrence presents for her birthday on Friday.
While text messaging and birthday present-buying aren't necessarily suggestive of a relationship (if The Mirror's 'source' is correct), rumours about Lawrence's last relationship are a bit stronger.
It's reported the 24-year-old actor separated from on-again, off-again boyfriend of two years Nicholas Hoult in June, with Page Six's source speculating Martin "could be the reason why".
However a different source told E News it was an amicable separation, due to work commitments rather than other romances.
"They spent a lot of time apart because of work, and it was difficult on their relationship," the source said.
Meanwhile Martin's relationship status has been no secret: the Coldplay singer and Paltrow announced their "conscious uncoupling" via Paltrow's blog Goop in March, and the former couple remain amicable.
Paltrow has reportedly found romance with Glee co-creator Brad Falchuk, who she met on the show.
Falchuk's 10-year marriage ended in March and he has since been seen with Paltrow.
The news hurt Martin's feelings, a Mirror source said.
"Chris is a sensitive guy and it hurts him to see her moving on so quickly. They've not waged a war on each other but certainly Chris wishes she had kept things quiet."
But if the Lawrence-Martin rumours are true he appears to be moving on just as fast.
And don't feel too sorry for Lawrence's ex-boyfriend because he's rumoured to be dating Twilight star Kristen Stewart.
The pair were seen eating sushi together and are both working on sci-fi movie Equals. So gossip rags have immediately deduced that they are dating.
To add more fuel to the relationship flames, they talked about the potential for chemistry during a Tokyo media conference about their coming film.
"It's always a weird position to be put in any film where the director chooses two people and is saying, 'Hey, potentially in this world I'm creating you two could fall in love,' " Hoult said, according to People magazine.
"Sometimes [it] feels forced and tricky and awkward, but the kind of environment [director Drake Doremus] created was straightforward and easy," Hoult continued.
"Kristen is a great actress, and that just makes it very relaxed and my job very easy."
Stewart went even further, saying she isn't afraid of "feels".
"My life revolves around it, actually. Finding the balance between the head and the heart is important – but I've always been very driven by the gut," said Stewart.

Rachel Clun is a reporter at the Sydney Morning Herald. She was previously a reporter with the Brisbane Times and Domain.
Most Viewed in Entertainment
Morning & Afternoon Newsletter
Delivered Mon–Fri.