Honey chasers
Beekeeping sends the Pearce family chasing honey all the way up to Queensland.
It unfolds like a British period drama. The Queen rules over the kingdom, gorging on lavish food while she produces more heirs to the throne with her consorts. But when she falters in the task, her kingdom moves against her. It turns its back on their Queen and begins steps to overthrow her, grooming the next in line to supersede her.
''It's almost like a coup,'' Carmen Pearce-Brown of Honey Delight says, over tea at her kitchen table, laughing at the comparison between the smallscale world of bees and ours. Pearce comes from a long line of beekeepers, and still speaks about the topic with the enthusiasm of someone who has just made an amazing discovery.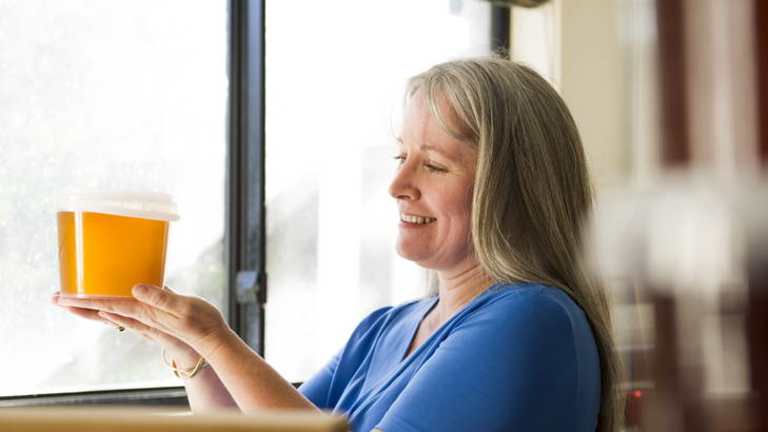 Beekeeping has been passed down in her family for three generations. Pearce-Brown's grandfather Frank began the business in 1928. Her father Len took over and then Pearce and her brother David. The long lineage means they have access to areas of national parks up and down the coast that younger businesses do not, she says, and they drive up to six hours in dense bushland and camp out overnight to extract honey from the hives.
Bee ''sites'' are allocated to beekeepers and remain in their hands until they drop the rights. Her family has hundreds of bee sites from south-west Queensland in the north to Young and around Canberra. They move hives regularly - every three weeks during the drought, depending on weather, season, what's flowering.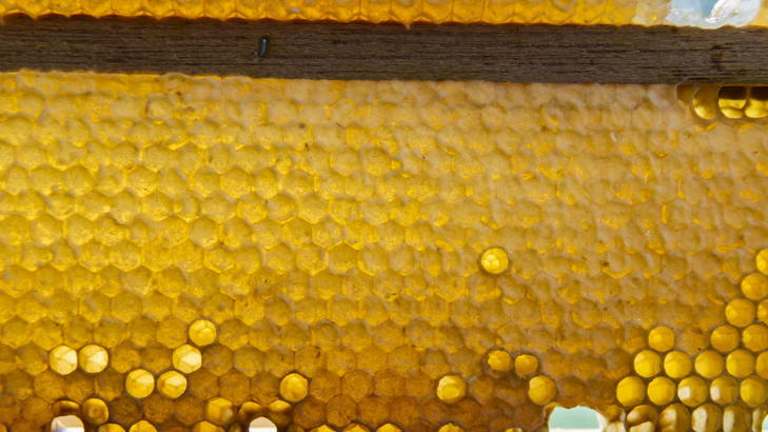 ''We call it chasing honey, we're always chasing flowers,'' she says. ''You move them on to a flower you think is going to yield, and if it doesn't yield you have to move them.''
Bees forage about three kilometres from hives, and the family harvests as many as 18 varieties of honey a year, depending on what the bees have been eating. Around Black Mountain, it's stringybark, and Pearce has hives also in suburban Canberra and the Murrumbateman area, and in her own backyard. She wants to do rooftop honey, which would give people access to ultra-local honey.
Local honey is about than exploiting the interest in eating locally. It might also have a health benefit. Pearce-Brown says unprocessed honey contains tiny amounts of local pollen, which can help desensitise people to the pollen in their area.
In the 1950s, her grandmother used the ''caps'' on honeycomb cells to help her sinusitis - Pearce says the cap is made of fresh wax and it is thought bees create a preservative to top the honey before sealing it. ''We think caps have therapeutic properties we're only just starting to understand,'' she says.
She also uses honey as a face mask. ''It is sticky, it's true, but it's so soothing it's beautiful and it's cool on your skin.''
Her family eats honeycomb straight, uses honey as a substitute for sugar, and eats honey on bread as a dessert.
Pearce's family has sold its honey into bulk producers for many years - 90 per cent of what it collects still goes in that direction, but in more recent years, boosted by the Exhibition Park farmers' markets, they have developed their own label, called Honey Delight, for which they save special or unusual lines. For Honey Delight, the honey is hand-harvested and hand-bottled.
She makes a honey sold as ''Active honey'', from the nectar of tea trees.
She says while all honey is antibacterial to a degree, honey from some tea trees and New Zealand manuka is highly active, with three to four times the anti-bacterial properties of others. She advocates it for sore throats.
But it's about more than human health. Bees need to be fat, furry and full of nutrition to produce honey. In winter and drought, Pearce turns to her family recipe for pollen cakes to feed the bees, for which she buys pollen. ''Other than that I can't tell you what's in it,'' Pearce says. ''It's a family recipe, it's like asking for the recipe for Coca-Cola.''
Among other specialist honeys, she brings out yellowbox, light with a super-sweet smell. Stringybark is stronger-flavoured with a malt kick, while ironbark is nuttier with an almost citrus-like finish. Thistle honey has a liquorice taste. She also has brown box honey this year from a site in northern NSW.
''We've had the site for generations. We kept it but it hasn't yielded any honey for over a decade - the trees haven't flowered. This past year, it yielded huge amounts of honey, and it's just a joy to us to be able to share that with people.''
But beekeeping isn't all face masks and the joy of a new honey. ''It's very hard, physical work out in the field,'' Pearce says. Pearce was wary of getting into beekeeping after watching her family struggle, and pursued nursing, with honey still part-time. ''I grew up in the drought and I saw a lot of hardship, and I thought maybe it is not a good idea to rely on an industry where you have no control over things that can have such a huge impact on your livelihood like the weather,'' she says. Beekeepers are struggling with the downturn in bee numbers. Her nephew recently gave up on the business after a bad season of hive beetles destroyed more than 200 beehives.
As well as hive beetle, there's varroa mite, not yet in Australia, but in near neighbours Papua New Guinea and New Zealand. ''The life of a beekeeper is much more difficult than what it used to be because of the pests and disease,'' she says. ''We're lucky in that have generational knowledge and we're hopeful we will survive into the future, but the reality is that when the the varroa mite arrives into Australia it's going to change the way the world works.''
Cara Sayer-Bourne is a Canberra Times intern. Kirsten Lawson is Food and Wine editor.