Melbourne Now reflects the super state of a state's arts
Melbourne Now
National Gallery of Victoria, both buildings, Melbourne.
Until March 23.
Melbourne Now is an exhibition with the biggest ''wow'' factor I have encountered during several decades as an art critic.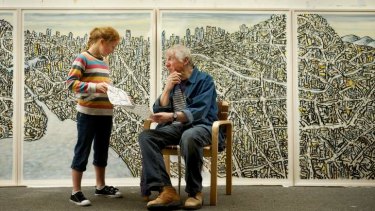 With about 450 artists involved, it is huge, spreading across all levels of both buildings of the National Gallery of Victoria and spilling into the streets and alleyways of marvellous Melbourne.
It is also a free exhibition, carrying with it a whole omnibus of related events. Like the city's Winter Masterpieces, Melbourne Now - as an event that engages with contemporary Australian art practice - will become an annual summer feature under the gallery's director, Tony Ellwood.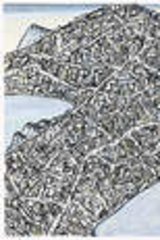 It is not an exhibition for the faint-hearted, nor is it one that will suit everyone's tastes, but it is exciting, embracing street art, architecture and design, as well as the more traditional art forms, such as video, photography, jewellery, installation art, painting, sculpture and printmaking.
It is deliberately provocative and ground breaking, and it's keen to introduce new names into the official Melbourne art scene, from the funky Hotham Street Ladies, with their finely crafted, sweet, dysfunctional suburban household interior, to the shock and awe of Marco Fusinato's exploding interior space, which responds to a visitor's movements.
It is an exhibition that doesn't involve all of the usual suspects; in fact, some of the most prominent Melbourne artists are absent, for example Peter Booth and Bill Henson. Jan Senbergs and Gareth Sansom, both in their mid-70s and the oldest artists in the exhibition, are represented with very strong pieces. Others, including Rick Amor, who has a brilliant, haunting painting, slipped in but the show is largely a festival of new art, with many artists born in the 1980s or later.
One of the pieces, which I almost instinctively set out to dislike, increasingly grew on me until it became one of my favourite works in the exhibition. This was Julia deVille's Degustation, which combines her taxidermy and sculptures with a selection of old masters from the NGV collection. Her installed environment acts simultaneously as a profound meditation on death and a lyrical celebration of life and of being. It is also wonderful to see the gallery's traditional territorial boundaries broken down, so the installation can combine a Byzantine icon and European master paintings with contemporary art practice.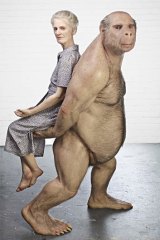 In another excursion into taxidermy, Greatest Hits (a trio of Melbourne artists) present a stuffed black cat that beckons the visitor with a raised paw, if it happens to catch your gaze. It is a curious play on the traditional Japanese ''maneki-neko'' and becomes quite a disconcerting, and even uncanny, experience.
As in any exhibition with such a broad curatorial approach, there is no shortage of glitzy gimmickry, but there is much that is quite wonderful, visually stunning, and completely unexpected.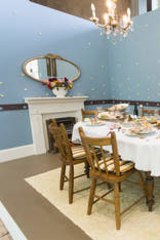 Patricia Piccinini - who, for me, is quite often an uneven performer - has produced one of her strongest sculptural pieces to date with The Carrier. By necessity overstated, it involves the viewer on several levels.
Treahna Hamm, with her metallic breastplates, has produced enigmatic and beautiful objects of desire; Raafat Ishak has his stunning, very tight and exquisite, architectonic paintings; there are some brilliant Brent Harris monotypes; a very effective installation by Juan Ford (where the beholder is invited to add to the birds); and a striking and prominently displayed painting by Louise Forthun.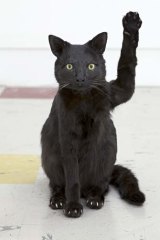 I have argued for many years that a primary role of state galleries should be to showcase the best of a state's art and to leave the telling of the broader national picture of the development of art in Australia to Canberra and institutions that have the resources to adequately do so.
Melbourne Now has certainly taken up this challenge in giving voice to contemporary Victorian artists, and it does so in a spectacular manner.
It sets a new benchmark in curatorial practice that no state gallery in Australia can now ignore.
Most Viewed in Entertainment