It's an Unidentified Floating Object
It's official - Russell Crowe really did tweet a picture of a UFO. But it's not an Unidentified Flying Object. Rather, it's an unidentified floating object - a boat.
The Master and Commander actor caused a huge stir this week as he published a series of photographs which appeared to show a flying saucer-type object whizzing across the the Sydney skyline.
"UFO? Time lapse photos outside RC's Woolloomooloo office (THESE ARE REAL!)," Crowe tweeted.
The South Sydney Rabbitohs co-owner was trying to take pictures of bats soaring out of the Botanic Gardens when he captured the bizarre red light streaking southwards.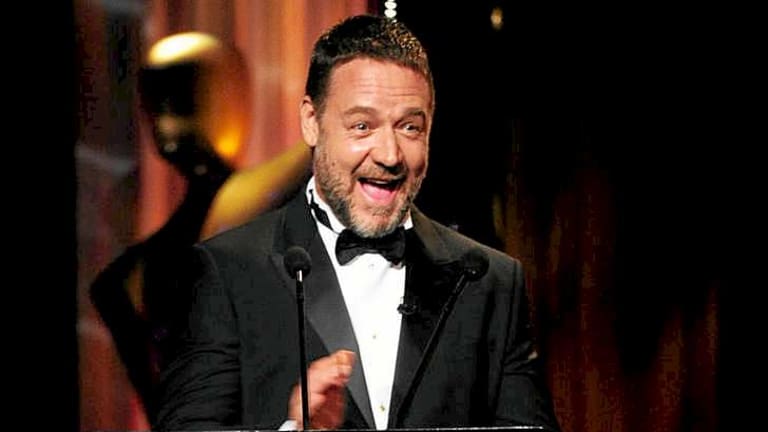 The footage, posted online, caused headlines from Launceston to London as people debated if aliens were visiting Australia.
"Russell Crowe uploads 'UFO' video possibly believes in aliens," ran the New York Post's headline.
The UK's Sun newspaper added: "Russell Crowe captures UFO footage 'of flying saucer' in Sydney."
Others dismissed the pictures as fake or lens flares.
Crowe's pictures are actually of a boat cruising past Woolloomooloo's finger wharf, with a red light on top of its mast.
A timed exposure was used so the mast light appears to fly across the screen while the mast and mainstay becomes heavily blurred.
As one YouTube user commented in a short film debunking the pictures: "It does look a little strange when subjected to photographic trickery.
"But the truth is he sees this every day right outside his window, coming and going from the marina."
Experts in video and photography agreed it was a boat.
Crowe, whose new movie Broken City has just been released, continued to tweet about the pictures.
"I don't know what it is, but to call it fake is moronic," the Oscar winner posted.
Maybe he's seeking a part in a remake of the X-Files.
But when it comes to generating publicity, Crowe certainly has a beautiful mind.
AAP
Most Viewed in Entertainment
Morning & Afternoon Newsletter
Delivered Mon–Fri.