Making the cut
Hype about Blue-Tongue Films as the local industry's future raises questions about the place of box office success.
He cites Gene Hackman as his role model and - if all goes according to plan - could become Australia's most unlikely leading man since Geoffrey Rush after his Oscar-winning turn in Shine. He is Joel Edgerton: Australia's man of the moment in Hollywood, star of the new Aussie thriller Wish You Were Here and part of the filmmaking collective Blue-Tongue, lauded by many as the future of the Australian film industry after producing Animal Kingdom.
Briefly back in Sydney, Edgerton is all too aware of the need to maximise opportunity while it's there - he spent a decade breaking into Hollywood, after all - and believes the ''clubhouse'' (which is how he describes Blue-Tongue) is vital to his creative output and that of fellow club member, actor-director Kieran Darcy-Smith.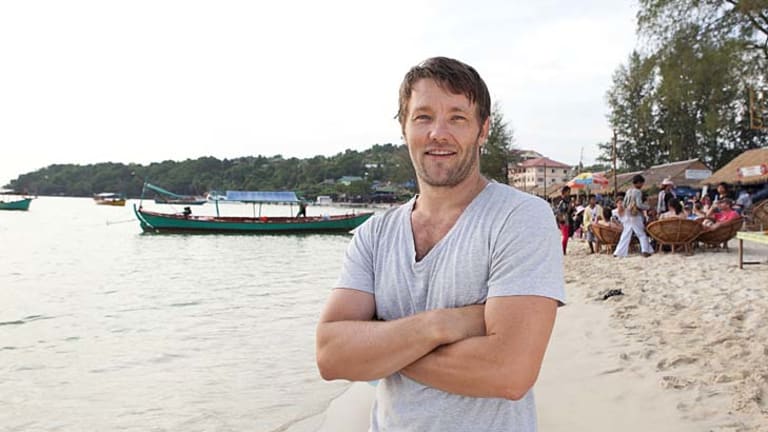 The others are Edgerton's filmmaker brother, Nash, writer-director Spencer Susser, editor Luke Doolan, stuntman-actor Tony Lynch and the director of Animal Kingdom, David Michod.
Curiously wary of his legacy at age 37, Edgerton insists there's no better way to foster talent and maintain the momentum started by Michod's critically acclaimed debut in 2010.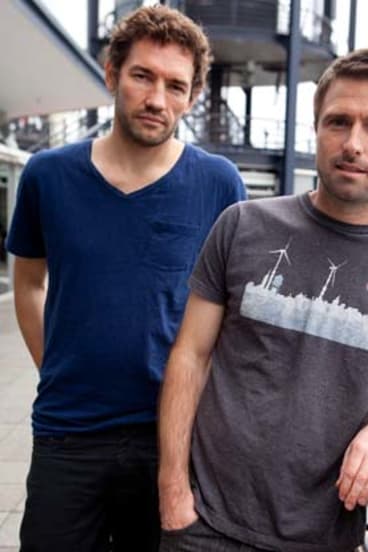 ''David's success with Animal Kingdom had a residue that rubbed off on all of us,'' Edgerton tells Unwind at the world premiere of Wish You Were Here at the Sundance Film Festival in Utah. ''Hopefully, it'll continue.
''We didn't really intend it but we're happy that [Blue-Tongue] evolved like that. What it is is a bunch of guys who all like each other's work. Now, whenever I write something, I'll hand it to the other guys and they tell me what's wrong with it.''
Although he's busy making back-to-back films this year - he's currently shooting Kathryn Bigelow's Osama bin Laden feature in Jordan - Edgerton remains a prolific writer.
He already has one script sold in the US - an ode to the films of John Hughes called One-Night Stand - with three others in development: the follow-up to Animal Kingdom, The Rover (co-written with Michod); a follow-up to The Square (co-written with Nash); and a self-penned police thriller set in the multicultural western suburbs of Sydney, where he grew up. All are being co-produced by Blue-Tongue.
Despite the critical buzz that follows much of their work, not everyone is convinced. Given that last year was Australian cinema's worst in a decade (less than four per cent of the movie-going public watched a local film in 2011), critical applause is not enough.
Gary Hamilton, who heads up global sales-production house Arclight - and whose latest hit, A Few Best Men, is enjoying a world-wide rollout (including Russia, Vietnam and Italy, where it's taken €2.5 million [$3.2 million] at the box office) despite receiving mixed reviews at home - believes independent producers and their respective collectives sound nice in theory, but can prove counterproductive in practice.
''I'd be more interested in seeing another Strictly Ballroom, to be honest,'' Hamilton says on the phone from Beijing, following A Few Best Men's premiere there.
''We've got to make international movies, films that people want to go and see. No one's interested in film-festival films. And having individual producers is not the way to build an industry. As much as I liked Animal Kingdom very much - it was wonderful - I don't see it as a model. Australia needs to get away from the mindset that that alone will build a filmmaking community. It won't.''
Hamilton, whose list of successes includes 2005's Wolf Creek and whose next release, Aussie shark thriller Bait, precedes his multi-director project with John Polson, Sydney Unplugged - is busily capitalising on the government's producer offset tax break to encourage more production back to Australia. That, he says, as with making commercial movies, is the only way the industry can grow.
''The best thing would be to have it increased,'' he says of the 40 per cent payback option for investors. ''The high dollar puts people off - Canada and Louisiana are as good as Australia [with tax breaks]. We're trying to help develop a commercial movie business for Australia. To do that, you need to lobby government and business for film.''
Wish You Were Here may not fit that mould but the husband-and-wife team behind it - writer-director Darcy-Smith and writer-actor Felicity Price - are adamant that, given its generally positive reception at Sundance, such a universal story that Australians, in particular, can relate to should resonate strongly with the cinema-going public. Even if Animal Kingdom's $5 million-plus local box-office haul proves elusive.
''Animal Kingdom was something of a masterpiece,'' Price says, matter-of-factly. ''That was quite an out-of-the-box success. It just doesn't happen that often. I mean, it got Oscar-nominated; when does that happen? You just have to accept it and move on.''
Regardless of how well it plays out in theatres, its creative alumni are determined to continue on their path, pointing to a potentially divided landscape in the years ahead. What, after all, is more important: cultural awareness or commercial enterprise?
Edgerton and his teammates believe a middle ground of sorts is possible. ''I want them to carry something more,'' he says of the stories he and his Blue-Tongue colleagues are currently developing, and of his choices as an actor. ''I mean, it has to be a commercial thing. I'm trying not to get lured by money. The real question is: do they resonate beyond entertainment? If so, we're doing something right.''
Wish You Were Here is out on Wednesday.
The producers
Despite their all-male line-up, the Blue-Tongue collective has an impressive roll-call of tough-talking female producers to thank for its successes. You could say as the women handle the purse strings, the men go off and create.
Joel Edgerton, currently securing financing for three projects, says it's hardly surprising the members of Blue-Tongue have surrounded themselves with a like-minded group of savvy women. ''Kieran [Darcy-Smith] has aligned himself with Angie Fielder, David [Michod]'s got Liz Watts, Nash [Joel's brother] is working with Louise Smith,'' he says. ''And the movie I'm working on here, I'm working with Rebecca Yeldham [an Australian who's produced films such as The Motorcycle Diaries]. We've got these people filling in the parts of the industry that we're not really good at: robust, creative financing. We say Animal Kingdom is a Blue-Tongue film, or a David Michod film, but really it's a Liz Watts film, a Porchlight film. David is part of
Blue-Tongue.
''But without Liz, Animal Kingdom would never have been made.''
Most Viewed in Entertainment
Morning & Afternoon Newsletter
Delivered Mon–Fri.